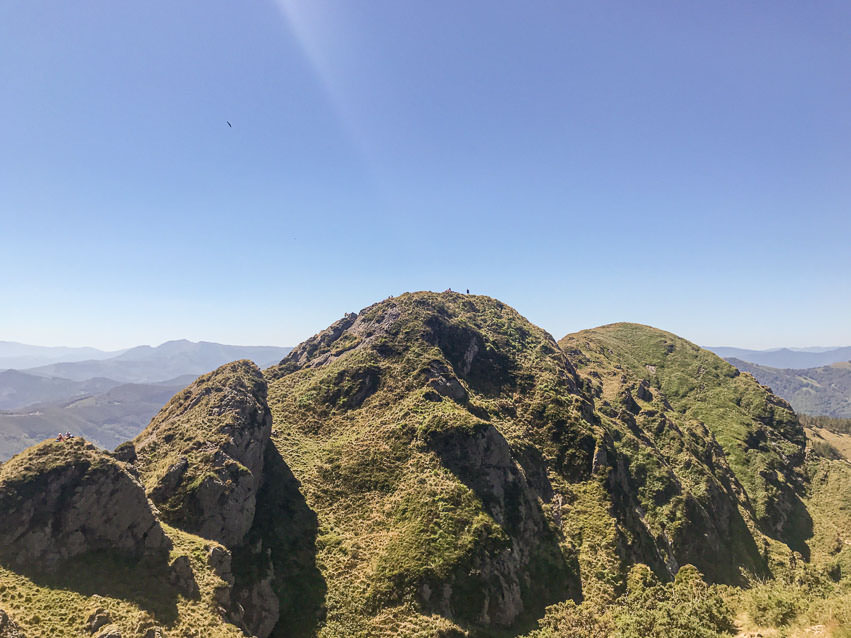 Today I want to tell you about my first escape into the nature after testing negative upon arriving to Spain. As you might remember from my previous post, returning from Bolivia in the middle of the COVID pandemic wasn't easy and I had missed my friends and being outdoors so much. This weekend I had the perfect opportunity to catch up with them all in the biggest mountain close to home: Peñas de Aya. Stay tuned if you want to learn all you can do here!
Peñas de Aya (also known as Aiako Harria in Basque) is one of the main natural attractions in Irún. It is the only granite mountain massif in Guipúzcoa and it houses remains of fossils of marine animals over 300 million years old! Located between the municipalities of Oyarzun and Irún, its three peaks rise imposingly over the Bay of Txingudi and the Atlantic coast. This mountain range also gives its name to the 6,913 hectares that make up its Natural Park. In order to get here from Irún, head to sidrería Ola and then just follow the road going up until you reach Castillo del Inglés (the Englishman castle). You can park in Gorostardi.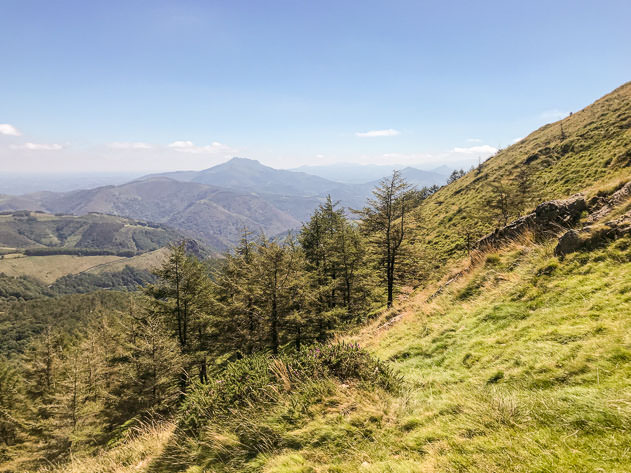 What to do in Peñas de Aya
Hike one (or all three) peaks
There are three peaks at the top of Peñas de Aya: Irumugarrieta (806 m), Txurrumurru (821 m) and Erroilbide (843 m). You can follow various easy to medium tracks during your hike, the most difficult part being 'el paso de la anilla', where you have to climb with the help of a ring. Enjoy the panoramic views of the Atlantic coast from the top of any of the three peaks!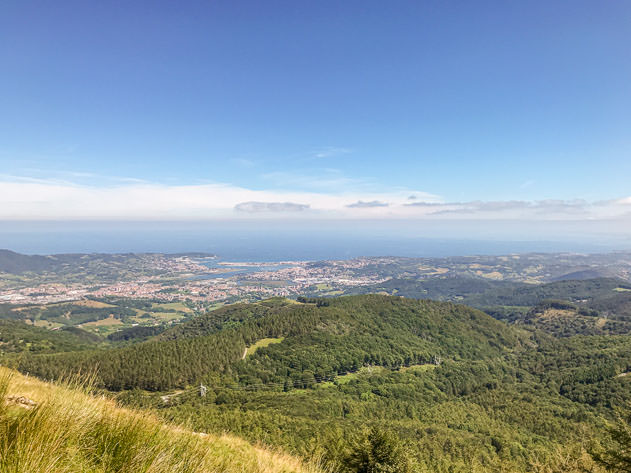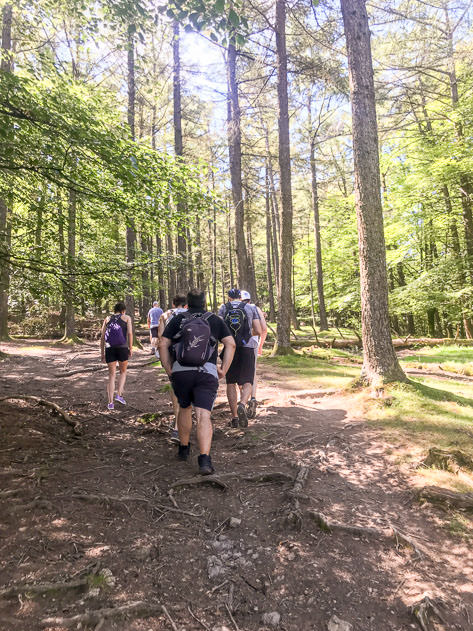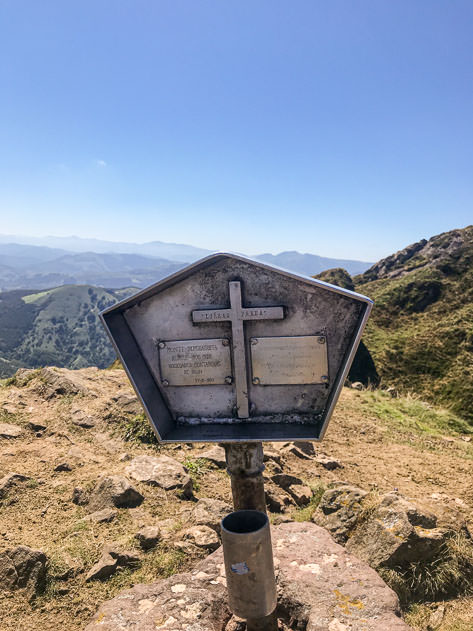 Explore the ´elurzulos´
During our hike to Irumugarrieta, we ran into an 'elurzulo' (meaning hole in the ground in Basque). These natural structures were used to store and preserve ice back in the days. They used to consist of two elements: a well and a cover. Can you imagine storing wine here for a picnic in the middle of the forest?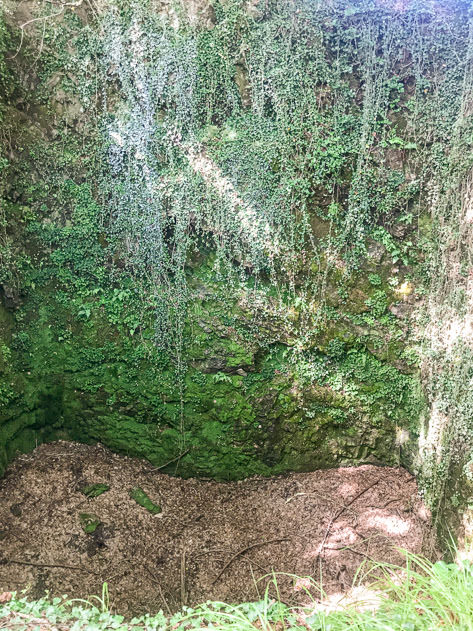 Enjoy a barbecue in the middle of nature
Whether you´re with family or friends, Peñas de Aya includes some designated spots for barbecues. After hiking with friends, we had a great meal followed by a pleasant afternoon just taking it easy, chatting and playing guitar. The location where we had lunch was next to the Gorostardi parking.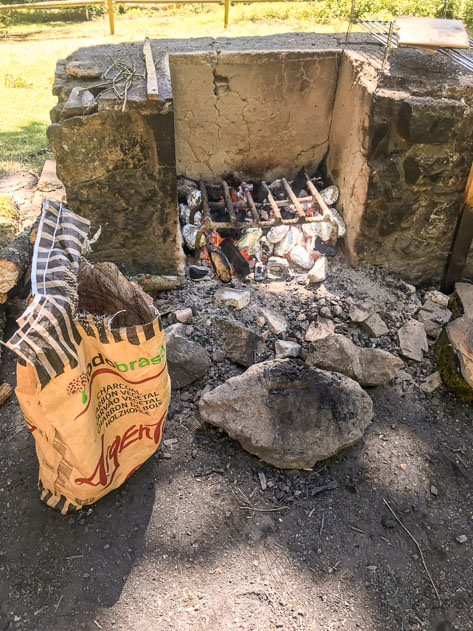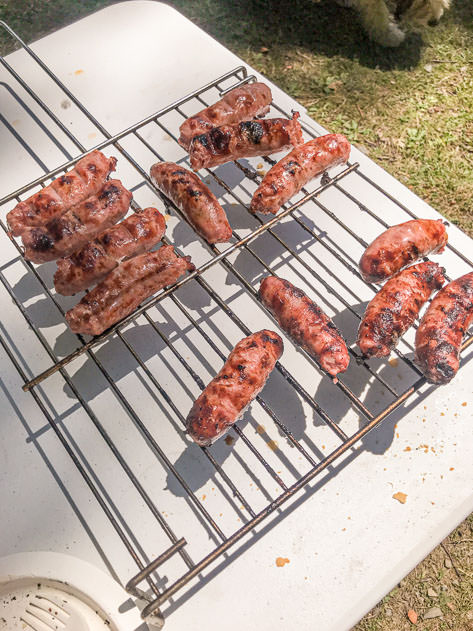 For more information on the area in Peñas de Aya , you can browse these webs:
In the fall season, the area of Peñas de Aya is also great for picking chestnuts. I used to love doing this as a kid!