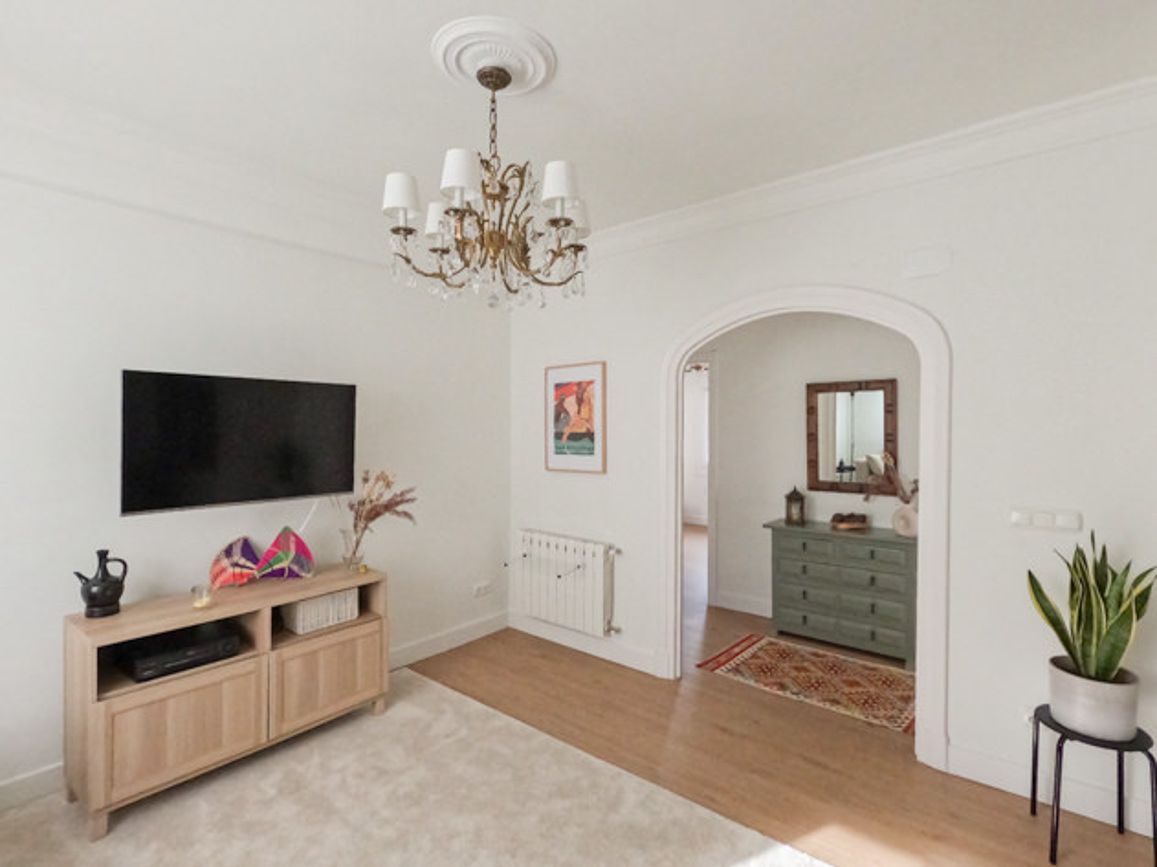 How to list your place as a touristic apartment in Guipúzcoa
The online world offers endless opportunities to earn money, and making your home available is certainly a good way to do so. If you're interested in learning how to list your place as a touristic apartment in Guipúzcoa (Spain), I'll be walking you through my own experience with this process. Let's dig into it!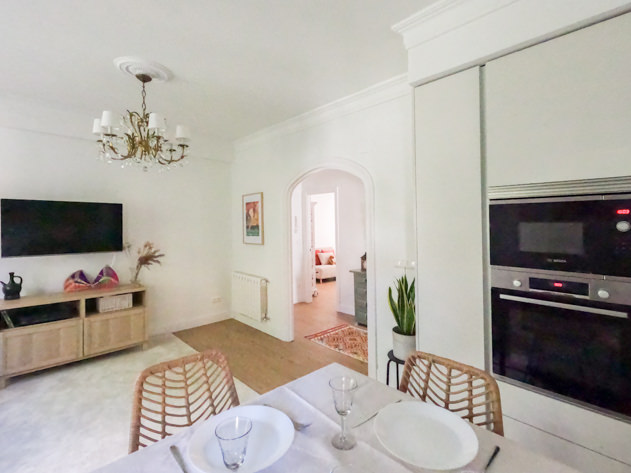 My rationale for renting on Airbnb
After buying and renovating my own place in my hometown (Irún, Guipúzcoa), I started thinking about ways of increasing my monthly revenues. Given that I travel quite often, be it for work or for leisure, my apartment is sometimes empty and I would love if other people could enjoy it while I'm away.
Out of the many online platforms that are available nowadays to book a room or an apartment, I chose Airbnb. First, because it's the most popular search engine when it comes to looking for your home away from home. And second, because I've used it many times myself as a guest and I believe it works brilliantly.
Read more about these trips where I stayed at an Airbnb apartment
Coming back to NYC with the UN
A guide to the Feria de Abril in Sevilla (Spain)
The perfect tropical getaway in Miami & Key West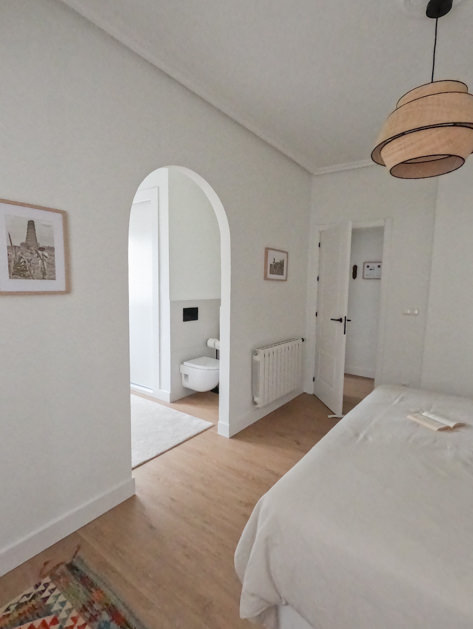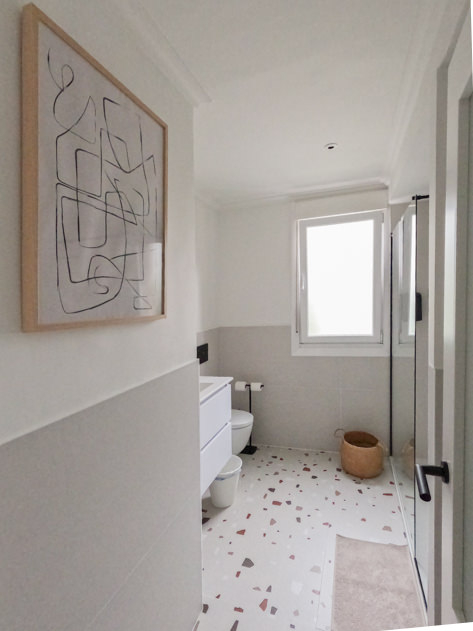 What you need to know to list your place as a touristic apartment in Guipúzcoa
Check with your local council (Ayuntamiento)
In the province of Guipúzcoa, the first thing you should do is get in touch with your local council (Ayuntamiento) to ask whether you would need a license to rent your place.
At the beginning, when I called my local council in Irún, I was told that a license (Licencia de actividad clasificada – costing 118 EUR) was required. However, it later turned out that it wasn't the case.
Apparently, requiring a license or not depends on the city where your apartment is located. It seems like highly popular destinations such as San Sebastián or Fuenterrabía are restricting or even suspending granting licenses, hence making it more difficult if you're planning the move now.
Ask permission to the Basque Government (Gobierno Vasco)
After checking with your local council, you should ask permission to the Basque Government (Gobierno Vasco). You can do so in person or online.
If you decide to do it online, you will need to fill in a form (declaración responsable) to inform that you intend to begin a touristic activity by renting your apartment. You will be required to provide a certain number of documents such as a blueprint for the house by an appropriate authority (architect or building engineer), pictures of the apartment you wish to list as a touristic property, the insurance policy or the deed of sale to attest you're the owner.
In case you need to go in person at some point to provide some documents, you can request an appointment before paying a visit to the Tourism Office of the Basque Government in calle Easo,10 in San Sebastián.
Once your request for renting your apartment has been approved (it took them less than 24h after my submission), you will receive an official registration number. This means that your apartment was included in a special Registry (Registro de Empresas y Actividades Turísticas de Euskadi or REATE). You will then need to add this number to your Airbnb announcement.
Since you will receive guests in your apartment, you also need to create an account with the Police (in the case of Guipúzcoa and the Basque Country in general, with the Ertzaintza) in order to inform them of who's coming in and out.
Furthermore, your water bill might increase due to an increased fee because of renting your apartment for touristic purposes.
Please note that these requirements may change over time and depending on the town and or region you're renting in. Stay up to date to avoid unpleasant surprises.
Get your apartment ready for Airbnb hosts & related expenses
Once your request to list your place as a touristic apartment in Guipúzcoa has been approved, there are a few more things you need to do. Next to some of them, I've also included the cost to give you an idea of how much I paid.
Blueprint for the house by an architect (Arquitectos Salegi; 266 EUR)
Two plaques indicating that your apartment can be used for touristic reservations, one to be placed in the lobby and another one next to your door (Rotulcar; 55 EUR)
Lockbox for the keys to be placed in the lobby (30 EUR)
I also bought some special sheets and towels from Ikea for my Airbnb guests, to easily differentiate them from mine when doing the laundry after a stay.
Create a detailed announcement listing your apartment on Airbnb, with plenty of pictures. If possible, take the time to explain your house rules and consider writing a travel guide. Your hosts will love hearing your local tips!
All in all, it cost me 351 EUR to set in motion my apartment as a touristic place, which I hope to recover as soon as I start renting it.
Best dates to rent your place
Depending on the dates you're renting, the chances of putting a higher price tag on your apartment listing may increase.
Take some time to think about the best dates to rent your place. In order to do so, you may consider the following:
Are there any major events where you live or nearby? Fairs, concerts or special celebrations might drive many people to your town. For example, I checked the calendar of my hometown's exhibition centre. I also listed my apartment as available during a popular race that takes place every year in mid-November (Behobia-San Sebastián).
Do you live in a touristy area? In my case, my hometown has no beach, but some other nearby cities do (San Sebastián / Donostia, Fuenterrabía / Hondarribia, Hendaye) and are very popular summer destinations.
Links to useful resources to rent your apartment in Guipúzcoa
Finally, below is a list with links to useful articles (in Spanish) that I found during this process: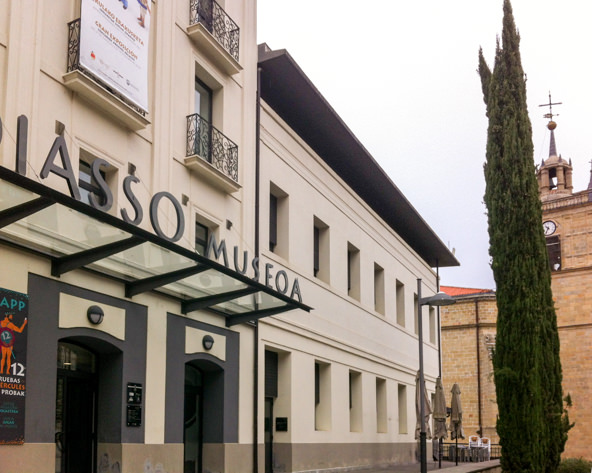 Stay at my apartment in Guipúzcoa + my map with local tips
If you're looking for a cozy place to stay in Guipúzcoa, you're welcome to rent my apartment. Feel free to browse the Airbnb announcement, including pictures and a detailed description of every room.
For your ease of reference, I'm also sharing a map where I listed my local tips to visit Irún and the nearby area.
I trust that this blog post detailing how to list your place as a touristic apartment in Guipúzcoa was helpful. Let me know in case you have any questions!