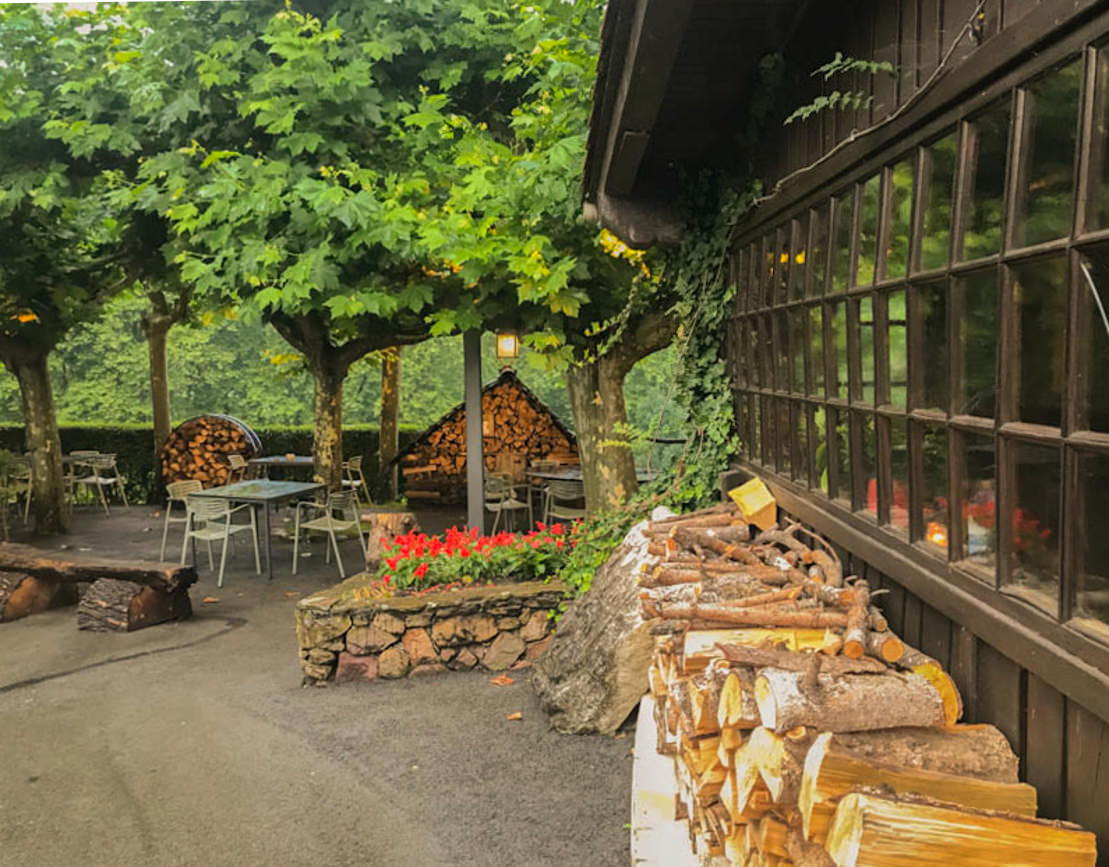 Asador Trinkete Borda: my favorite restaurant in Irún
Over the years, Asador Trinkete Borda has become my go-to place in my hometown of Irún. After living abroad for so many years, all I want to do when I come back home is eat good food that reminds me where I belong. Here's my restaurant review in case you're in town and would like to try it!
Location
The restaurant Asador Trinkete Borda is located in Irún, in the Olaberria neighborhood. Depending on where you're coming from, you can find the directions here. Just steps away from the picturesque coastal town of Fuenterrabía and the French border in Hendaye, it is also only 20km away from the capital of Guipúzcoa: San Sebastián.
If you're driving there, be mindful of the very steep road and sharp turn before getting to the restaurant!
Please note that Asador Trinkete is only closed on Tuesdays, and if it's a bank holiday, it will be closed on Wednesdays. For bookings, click here.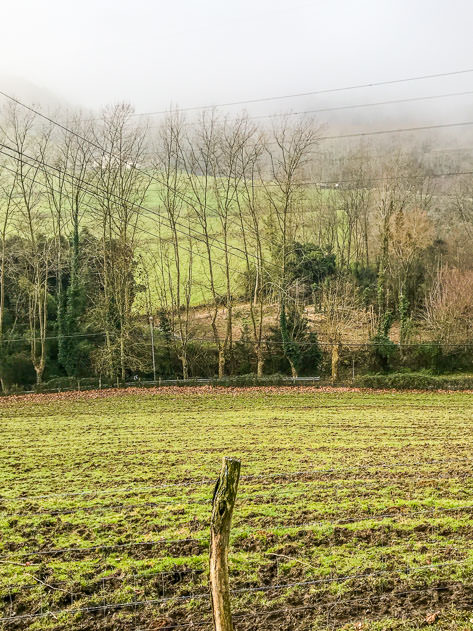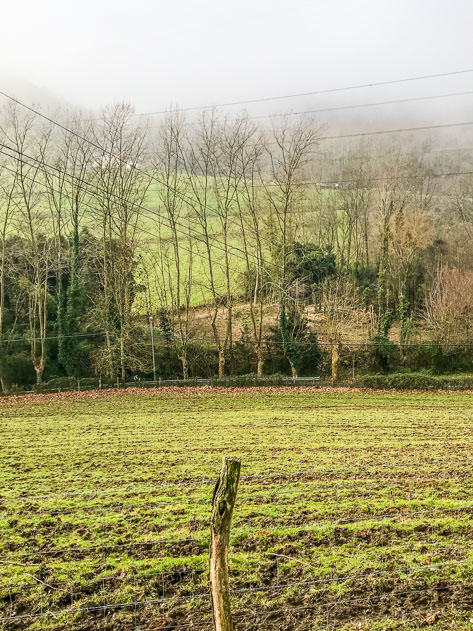 The restaurant concept
Housed in an 18th century building, Trinkete Borda has belonged to the Aramburu family for over 50 years. The building was fully renovated in 1989, and has since then steadily grown its client base and won various gastronomy awards.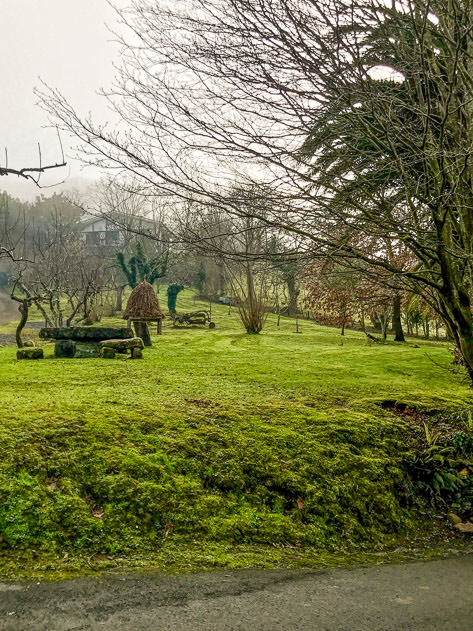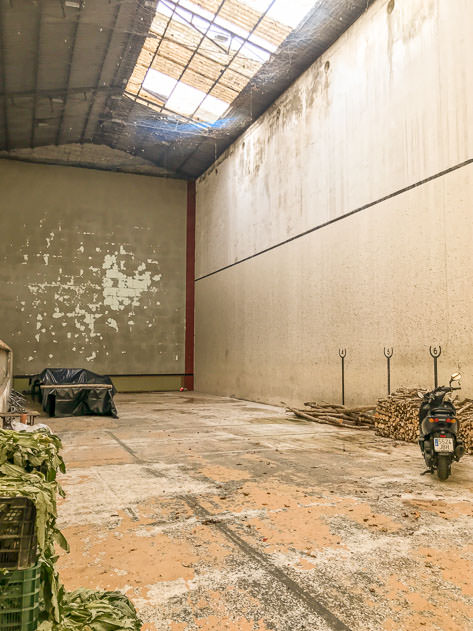 The restaurant owes its name to the "trinkete" (Basque pelota court) built in 1959. From time to time, you can watch Basque pelota matches there or even play yourself if you're feeling adventurous. This is actually the best way to build up your appetite before indulging yourself with the restaurant delicacies.
Trinkete Borda offers authentic Basque cuisine in a traditional and tranquil setting.
Trinkete Borda boasts a couple of dining rooms (for 25 people each) as well as an outdoor terrace that can accommodate up to 50 people. During the summer, book a table outside overlooking the lush green surrounding mountains and the sheeps. In the winter season, I recommend you ask to be seated by the cozy fireplace if possible. All in all, these welcoming rooms make an ideal venue for gatherings with friends, corporate or family meals.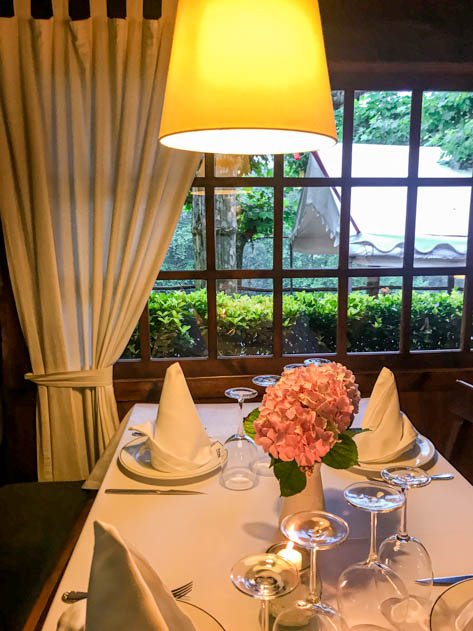 What to eat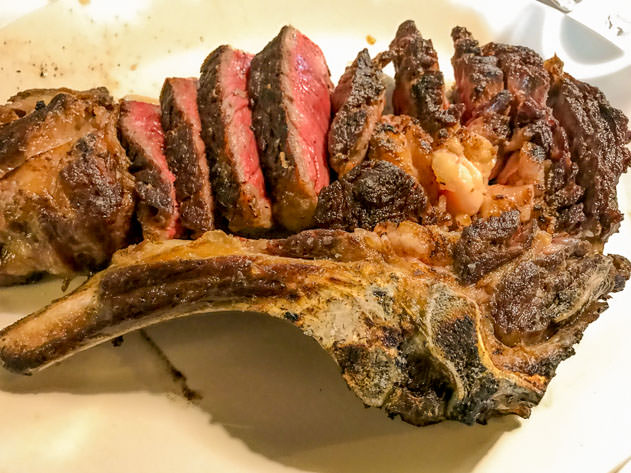 Trinkete Borda specializes in grilled meat and fish. Here you will taste some of the finest and most traditional flavors from the Basque Country, with a personal signature.
Their extensive menu is prepared from fresh produce grown in their vegetable garden (for example, their tomatoes in the summer are to die for). The restaurant also raises its own cattle, selects the best fish, and uses family recipes to skillfully prepare its desserts.
The menus are seasonal and change regularly (you can check the latest menu by Trinkete Borda here).
My personal favorites when I come here with my family on special occasions usually include the following:
Fried artichokes (alcachofas fritas)
Grilled clams (almejas a la plancha)
Chuleta (ox chop or Wagyu beef chop)
Barbecued turbot (rodaballo salvaje a la parrilla)
Green salad
Cheesecake au gratin (tarta de queso gratinada): this delicious warm dessert is a delicacy and the perfect way to finish your meal. An absolute must and the house specialty!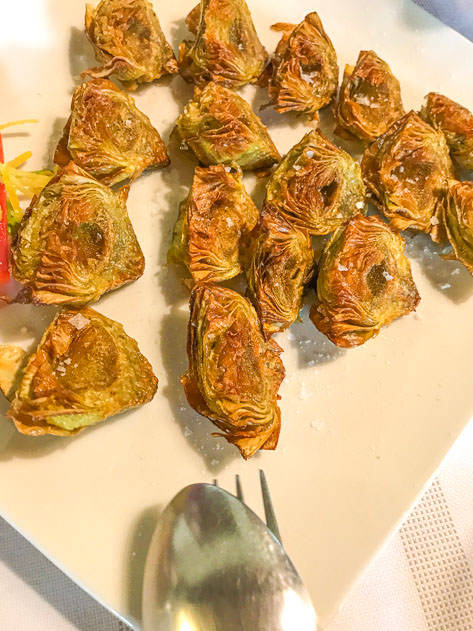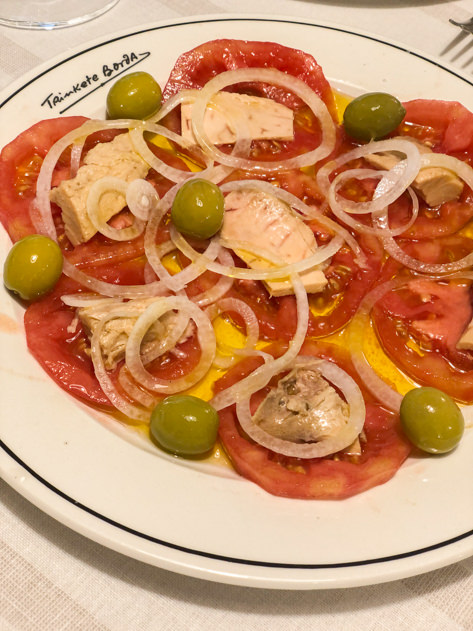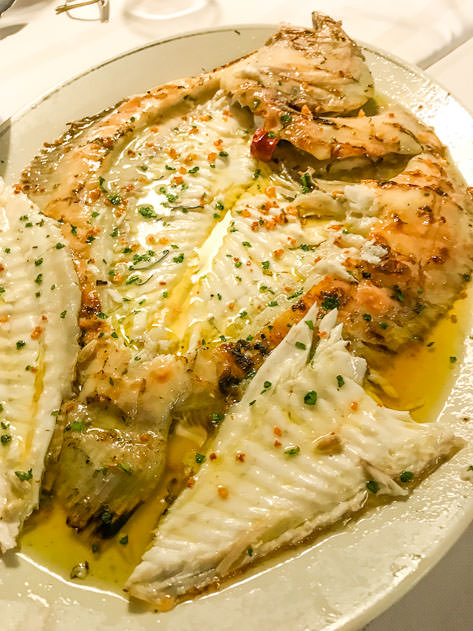 My personal review
Thanks to its exquisite cuisine and customer service, Trinkete Borda has become my favorite restaurant in Irún. Coming here for lunch or dinner is always a win-win and a 100% guarantee.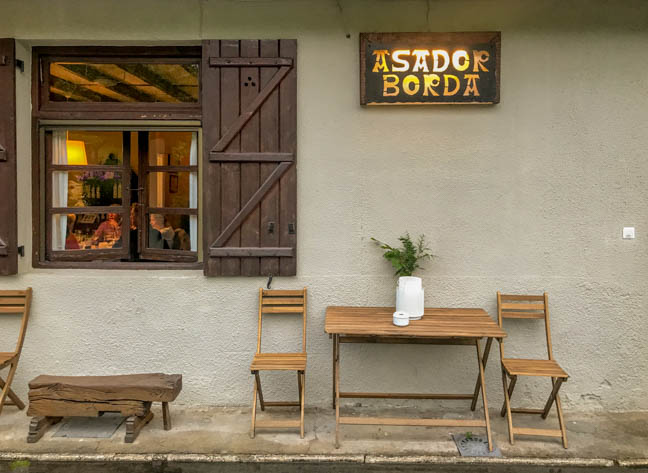 Summary information for Trinkete Borda
Cuisine: Basque
Food rating: 9/10
Service rating: 9/10
Overall rating: 9/10
Standard price: 50 EUR/person including drinks
Address: Borda baserria, Olaberria auzoa 39, E-20303 Irún, Guipúzcoa, Spain
Finally, if you're curious about what to do in the Irún area, feel free to check out my related posts here.
Leave a comment below and let me know what you think of my favorite restaurant whenever you stop by!