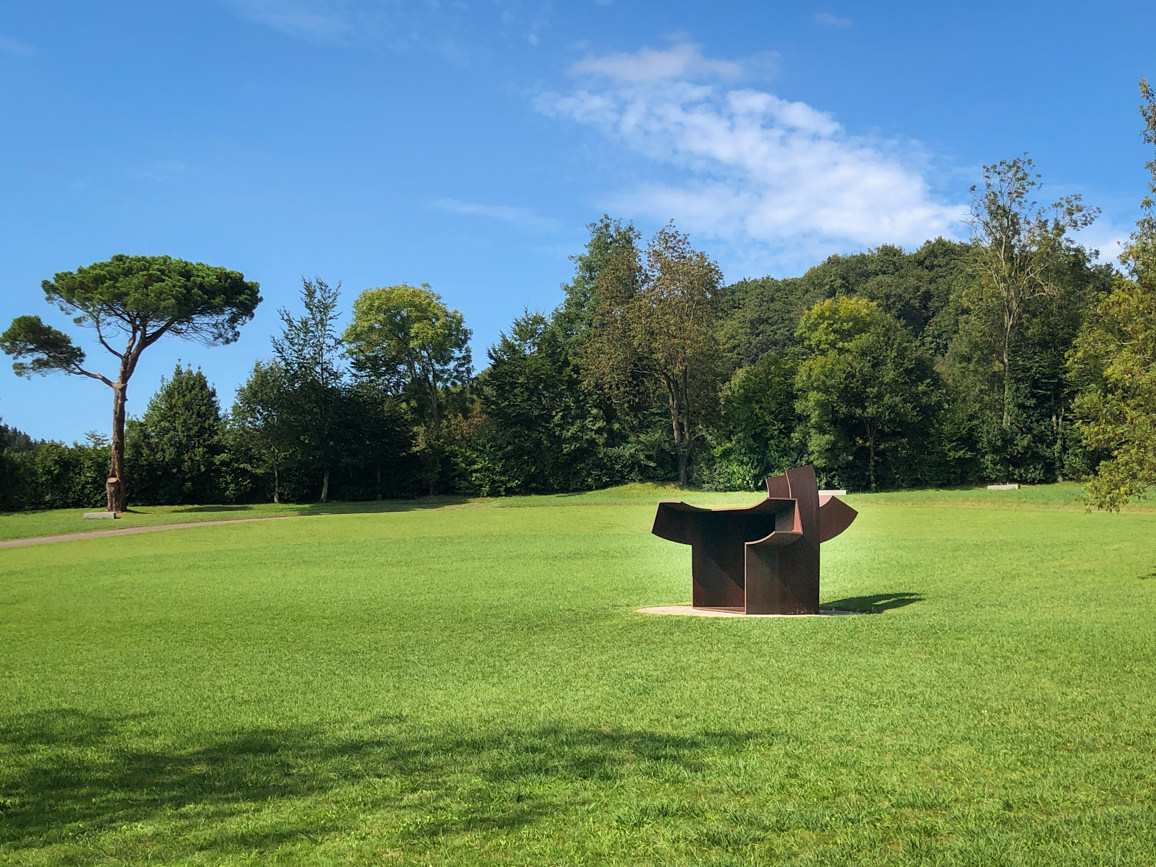 My top five museums to visit in Guipúzcoa
Despite being the smallest province in Spain, Guipúzcoa has a lot to offer. An excellent way to discover it is by visiting its multiple museums, that range from displaying elaborate sculptures, paintings and garments to even ancient artifacts. In this post, I'm bringing you my top five museums to visit in Guipúzcoa that you should definitely include in your bucket list.
Not all museums are created equal, and of course it all comes down to your personal preferences. Are you more interested in archeology? Not a problem. Do you fancy art more? Don't worry, in Guipúzcoa, we have you covered.
Here's my selection of the 5 museums you should visit when in Guipúzcoa, sorted by city. At the end of this post, I've included a map with all the museums mentioned here.
San Sebastián: museo San Telmo & Tabakalera
Our cultural tour starts in San Sebastián (also known as Donostia in Basque), the capital of the province of Guipúzcoa, where there are two museums that are worth visiting.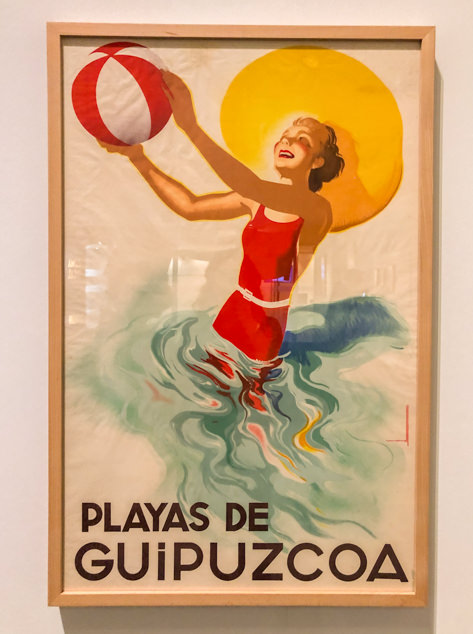 Located in the city's Old Town (Parte Vieja), this museum depicts Basque society: from its history and traditions, to its arts and crafts. It is housed in a former Dominican monastery dating back to the 16th century featuring beautiful cloisters. Around the main nave of the church you will find eleven imposing canvas painted by Josep María Sert, who also worked in the Palais des Nations in Geneva. The building was fully renovated with a modern touch in 2011.
The Museo San Telmo offers its visitors both permanent and temporary exhibitions, including historic and ethnographic collections and the work of renowned artists such as Rubens, Tintoretto, Zuloaga, Chillida or Oteiza. During my recent visit, I was excited to see various exhibits of summer posters, old bikes as well as a showing of Sorolla's paintings depicting his frequent summer holidays in San Sebastián.
By the way, on Tuesdays you can visit this museum for free. After exploring San Telmo Museoa, the best plan is to try some delicious 'pintxos' (the Basque equivalent of tapas) in the nearby bars of the Old Town. Otherwise, you can also eat at restaurante Zazpi STM, right by the entrance of the museum.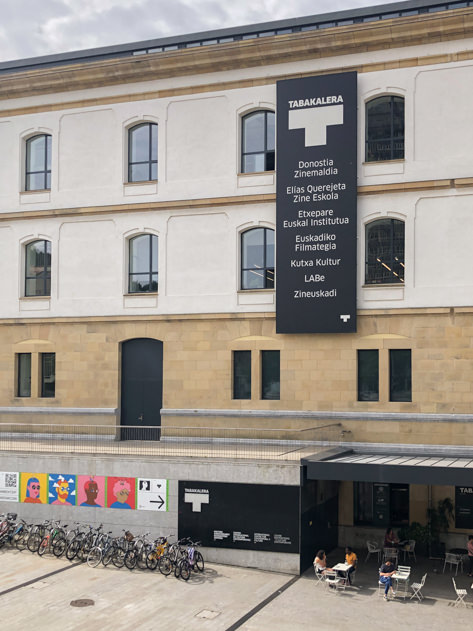 Tabakalera is an international centre for contemporary culture in San Sebastián. After years of remodeling, this old tobacco factory reopened its doors in 2015.
Transformed in a cultural hub next to the city's train and bus stations, it houses exhibitions halls, a media lab and various accommodation and food options, including a cafeteria (Taba Cafe), a restaurant (Labe) and a boutique hotel (One Shot Tabakalera House). Make sure to head to the fifth floor for a panoramic view of Donostia!
You can book guided tours to discover more about this iconic building.
Unless it is indicated otherwise, access to the building and the exhibitions, in addition to many of the activities in the programme, is free. Tabakalera remains closed on Mondays.
Read these posts for more inspiration about what to see and do in San Sebastián.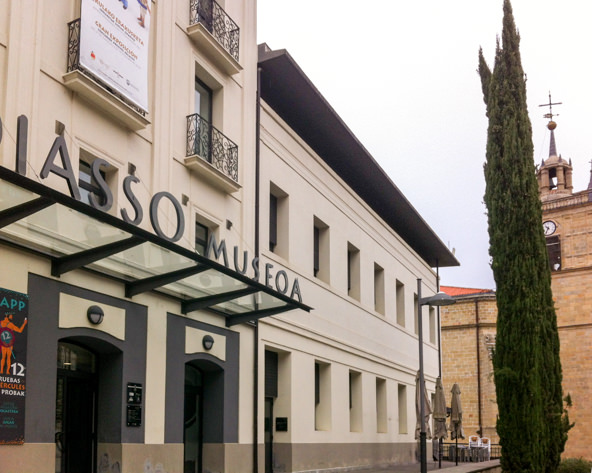 Irún: museo Oiasso
Welcome to the second largest city of Guipúzcoa, Irún. Back in Roman times, my hometown was known as Oiasso and was a busy port.
When visiting the museo Oiasso, you can reminisce that period thanks to the numerous archaeological remains housed in the museum. It is structured in three sections: the Impact room presents the early interactions between the indigenous 'bascon' people and the colonizing Romans. In the Port room, you will find glass cabinets displaying objects related to trade and fishing, which were the two main activities at the time. Lastly, the Oiasso room describes the daily aspects of life in this Roman city such as the food, religion or entertainment.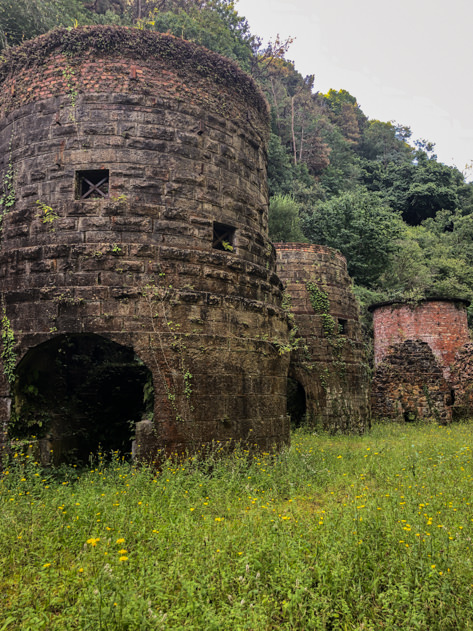 In addition to visiting the museum itself, you can also explore other remains spread throughout Irún, including the Santa Elena necropolis, the Irugurutzeta mine and the baths.
Museo Oiasso organizes exhibitions and activities during the year targeted to a wide audience. Don't miss the festival Dies Oiassonis in mid-July!
Want to know more about Irún? Read these other posts for inspiration!
My dearest 'fiestas': San Pedro & San Marcial
Asador Trinkete Borda: my favorite restaurant in Irún
The story behind one of my favorite sweets: 'opilla'
Camino de Santiago: hiking from Irún to Deba along the 'Camino del Norte'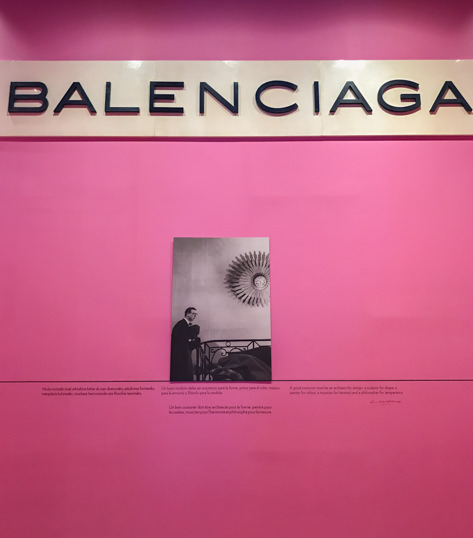 Guetaria: museo Balenciaga
Guetaria (also known as Getaria in Basque) is a coastal village near San Sebastián and Zarauz. It is renowned thanks to two of its inhabitants: Juan Sebastián Elcano, the sailor who completed the first circumnavigation around the globe in Magellan's expedition in 1522 and Cristóbal Balenciaga, the famous fashion designer.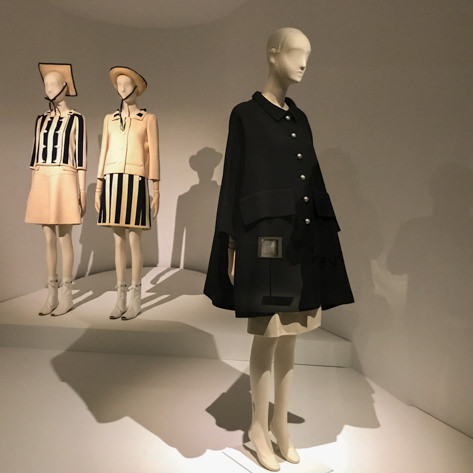 Inaugurated in 2011 in his hometown, Museo Balenciaga is dedicated to the legacy of this genius. Born in Getaria in 1895, Balenciaga spent his golden years in Paris, alongside Christian Dior and Coco Chanel.
The museum houses a permanent collection through which you'll learn about the professional career and personal profile of Cristóbal Balenciaga. The haute couture pieces showcased here are equally flawless and elegant, even to this day.
In addition to the collection, the museum also runs an ambitious programme of exhibitions, events, activities and experiences aimed at raising the profile of Cristóbal Balenciaga, highlighting his important role in the history of fashion and design, and his legacy on today's world of fashion.
You can either visit Museo Balenciaga on your own or book a guided tour.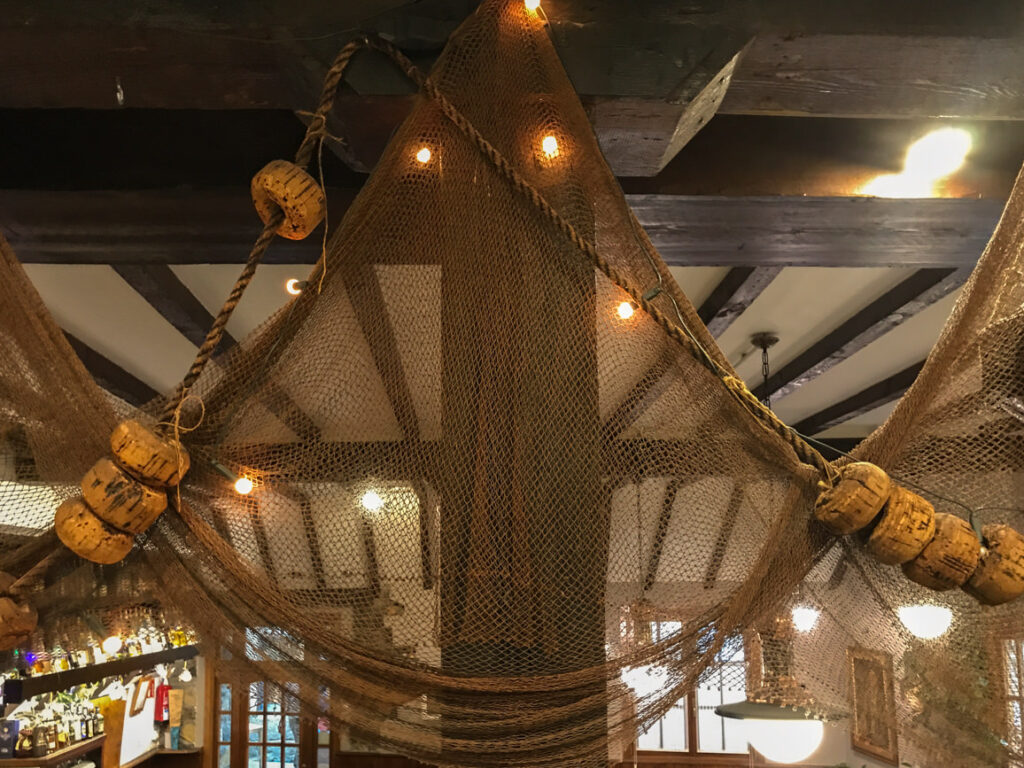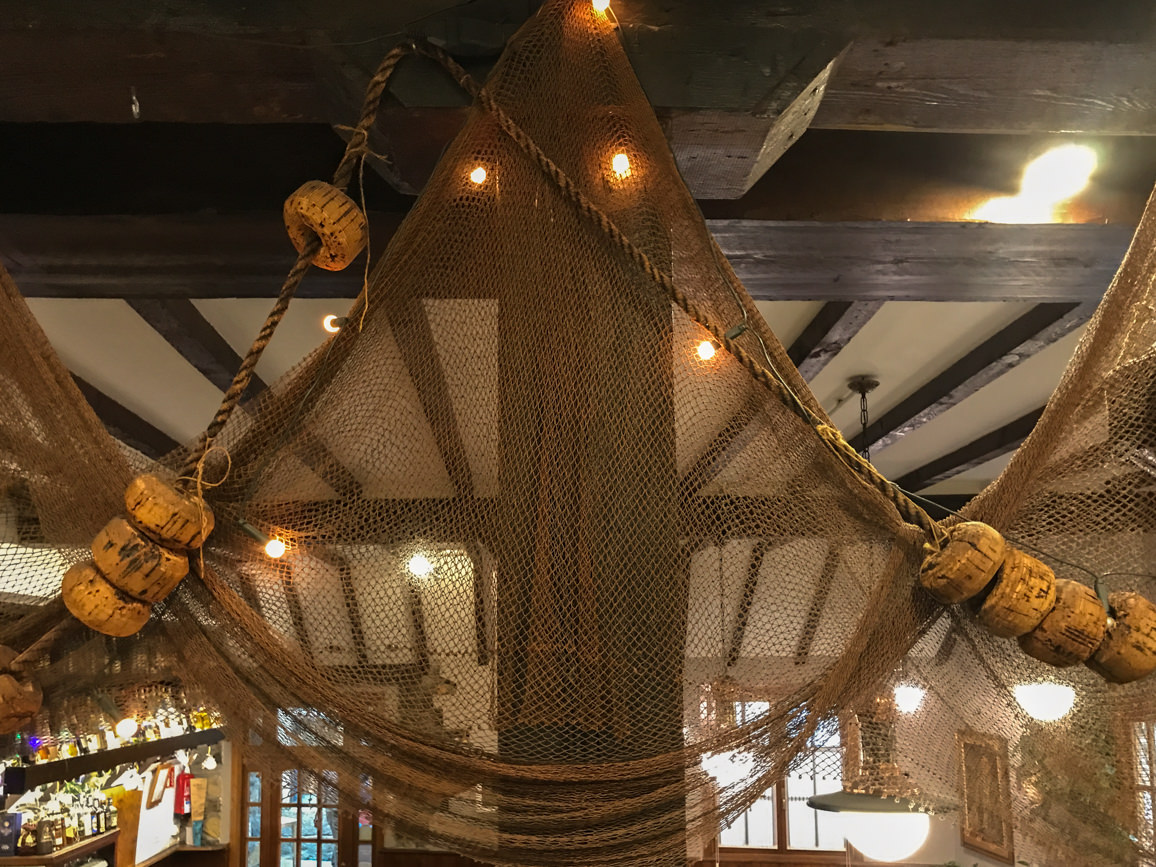 In case you're craving a bite after visiting Balenciaga's museum, you can head to restaurante Iribar to eat the best grilled fish in Getaria. You can read my review here. On the pricier side, you can try restaurante Elkano with one Michelin star. If you feel more like eating the famous 'pintxos', you will find plenty of bars along Kale Nagusia.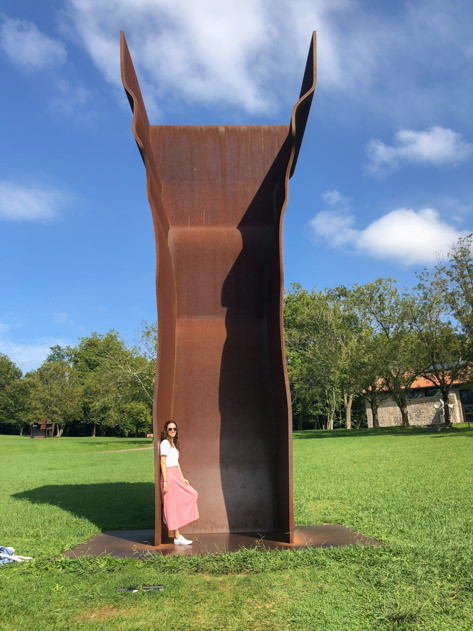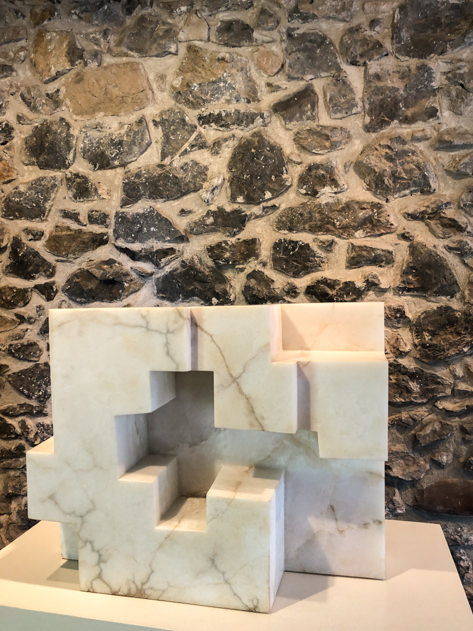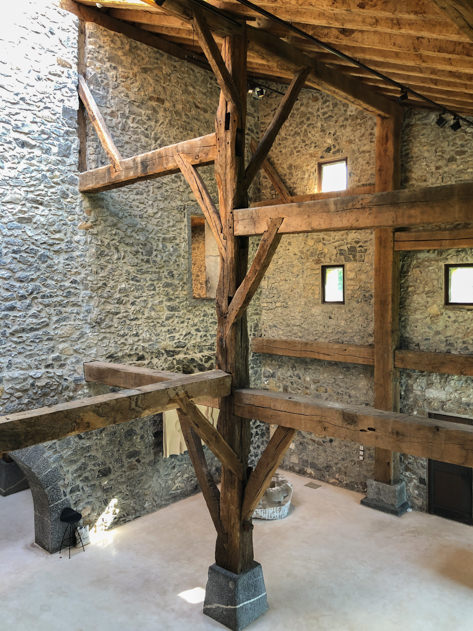 Hernani: Chillida Leku
Museo Chillida Leku is an open air museum located in Hernani. It houses the artwork of Basque sculptor Eduardo Chillida, born in 1924, who dedicated his life to playing with various materials such as iron, steel, granite, marble, plaster or alabaster.
The museum is quite unique in the sense that most of Chillida's sculptures are scattered both outdoors and indoors, so visitors can touch and interact with them. In the vast garden surrounding caserío (the Basque traditional house) Zabalaga, art and nature flow naturally with monumental sculptures integrated into the landscape. Inside the imposing caserío structure made of stone and wood, you will find more sculptures in addition to some temporary exhibitions. You can either visit Chillida Leku at your own pace or book a guided tour.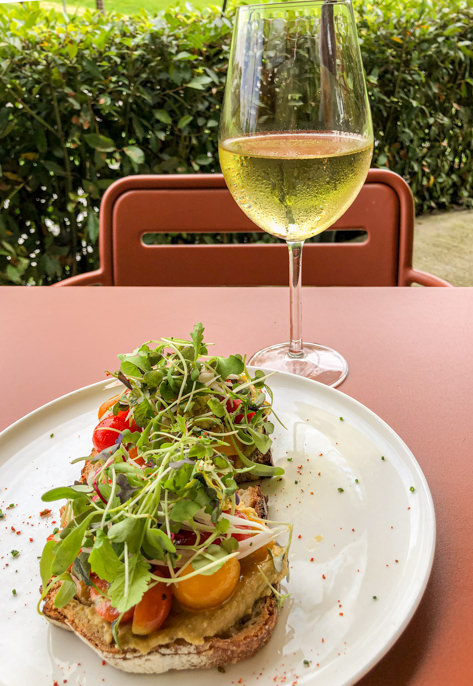 Before leaving, visitors can browse the store if they wish to buy a design piece from Chillida Leku. Finally, a great idea is to eat at Lurra Cafe: the cafeteria offers beautiful views over the open air museum while serving healthy and sustainable food options.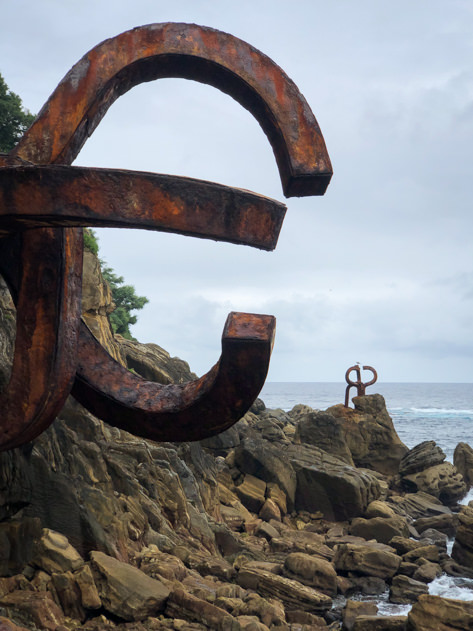 Hernani lies at a 15-min drive from San Sebastián, where the artist sculpted the famous piece 'Peine del Viento', near the Ondarreta beach and Mount Igeldo.
Watch this reels from my visit to Chillida Leku in August 2022!
Map with my favorite museums to visit in Guipúzcoa
For your ease of reference, below you will find a map where I marked all the museums mentioned throughout this post. Save it in case it's useful when planning your next visit to this province of the Basque Country.
How did you like this list with my top five museums to visit in Guipúzcoa? Have you visited any of them? Which others would you add to the list? Drop your comments below.
For a more complete list of all the museums you can visit in Guipúzcoa, feel free to check this page.