Looking for the best grilled fish in Getaria? Look no further. Restaurante Iribar is an outstanding option if you're visiting this charming fishing village and want to try the delicacies of Basque food. Read my restaurant review to learn how to get there, the concept behind this traditional grill house and what to eat in order to enjoy a memorable experience.
Location
Located next to Getaria's San Salvador church and port, the first thing you will notice from Restaurante Iribar are the grills on the street. If you're driving along N-634, find a parking spot nearby and walk to the restaurant. Be ready to indulge yourself with a feast and enjoy!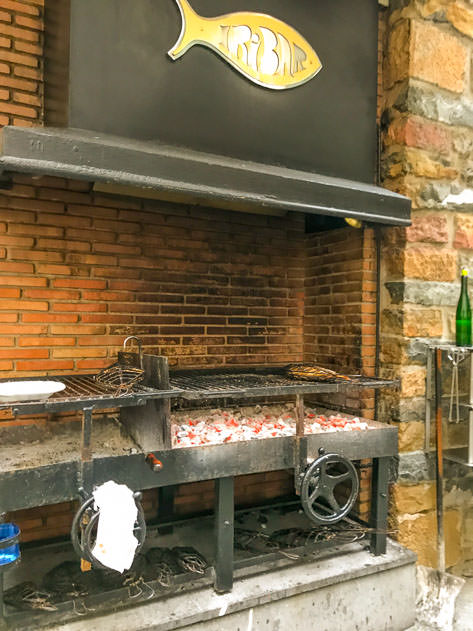 The restaurant concept
The Iribar restaurant is run by chef Pili Manterola. She continues with the work of her grandfather, the founder of the business.
This restaurant offers traditional Basque cuisine featuring seafood and grilled fish.
The cozy dining room is set on two levels and can accommodate up to 60 people. The space is decorated with fishing nets and replicates the marine atmosphere you will find in the nearby port and throughout the rugged coast of the Basque Country.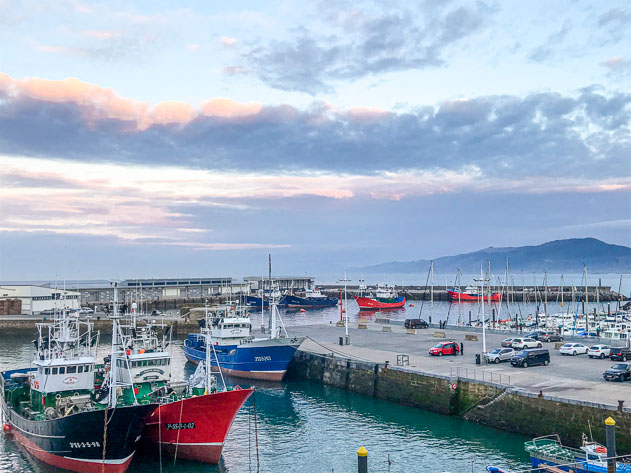 What to eat
Most of the food we asked for was obviously fish and shellfish, which is the house specialty.
As starters we ordered scallops au gratin (zamburiñas gratinadas), oysters and crab (changurro) accompanied by some grilled artichokes.
The feast was followed by a grilled red sea bream (this besugo was the absolute highlight!), squid and hake.
For dessert, we tried the following: pineapple brochettes, warm cheesecake, quince with walnuts (very Basque), apple crêpes and Tatin cake with cider ice cream.
To drink, I recommend you order txakolí, which is a very fresh white wine typical from this area of Guipúzcoa.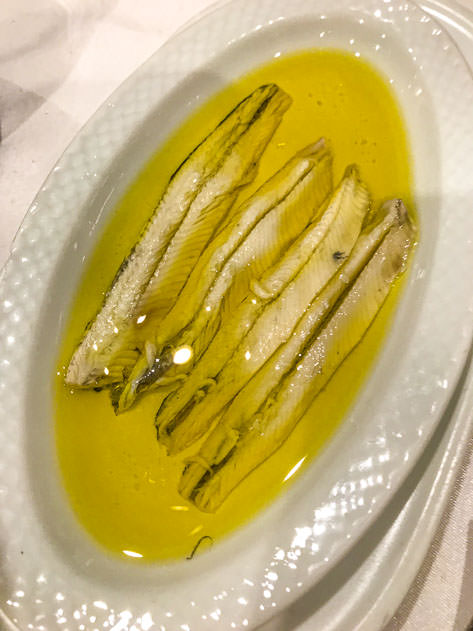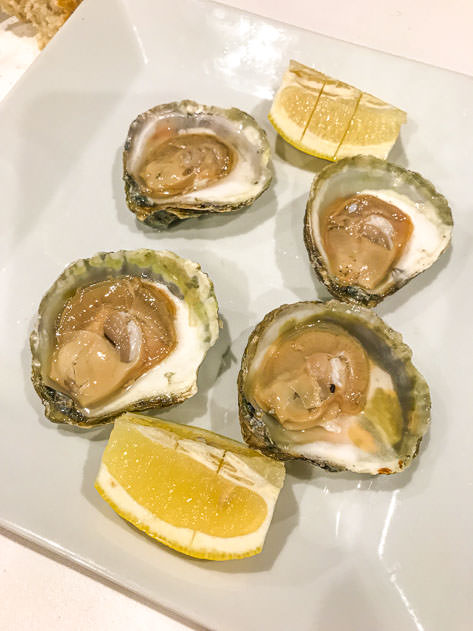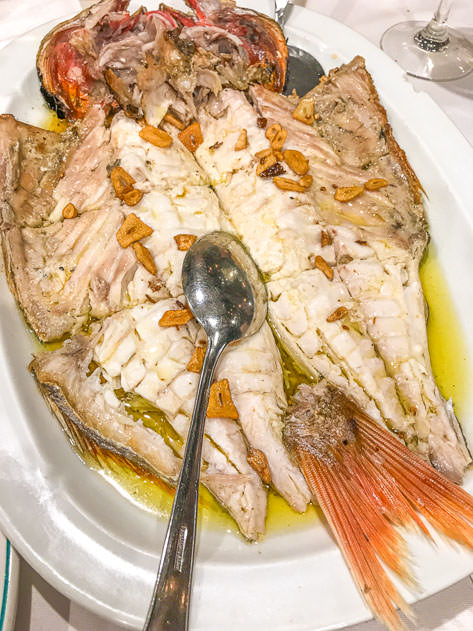 My personal review
This traditional grill house in Getaria was an amazing discovery. I'm so glad I took my in-laws there because they loved it too and I made such a good impression as a host! 🙂
If you're into grilled fish, you can't go wrong at the Iribar restaurant, trust me.
Although the menu was on the pricey side, the quality was so outstanding you'll be happy to pay the bill at the end of the meal. After all, you live only once, right?
Summary information
Cuisine: Basque
Food rating: 9/10
Service rating: 8/10
Address: Kale Nagusia 34, 20808 Getaria, Guipúzcoa, Spain
Phone number: +34 943 140 406
Website: https://iribargetaria.com/
Email address:

[email protected]
Have you eaten at this place? How did you like it? Feel free to leave me a comment below!
Finally, are you curious about what to do in the Getaria area? Feel free to check out my related post here.