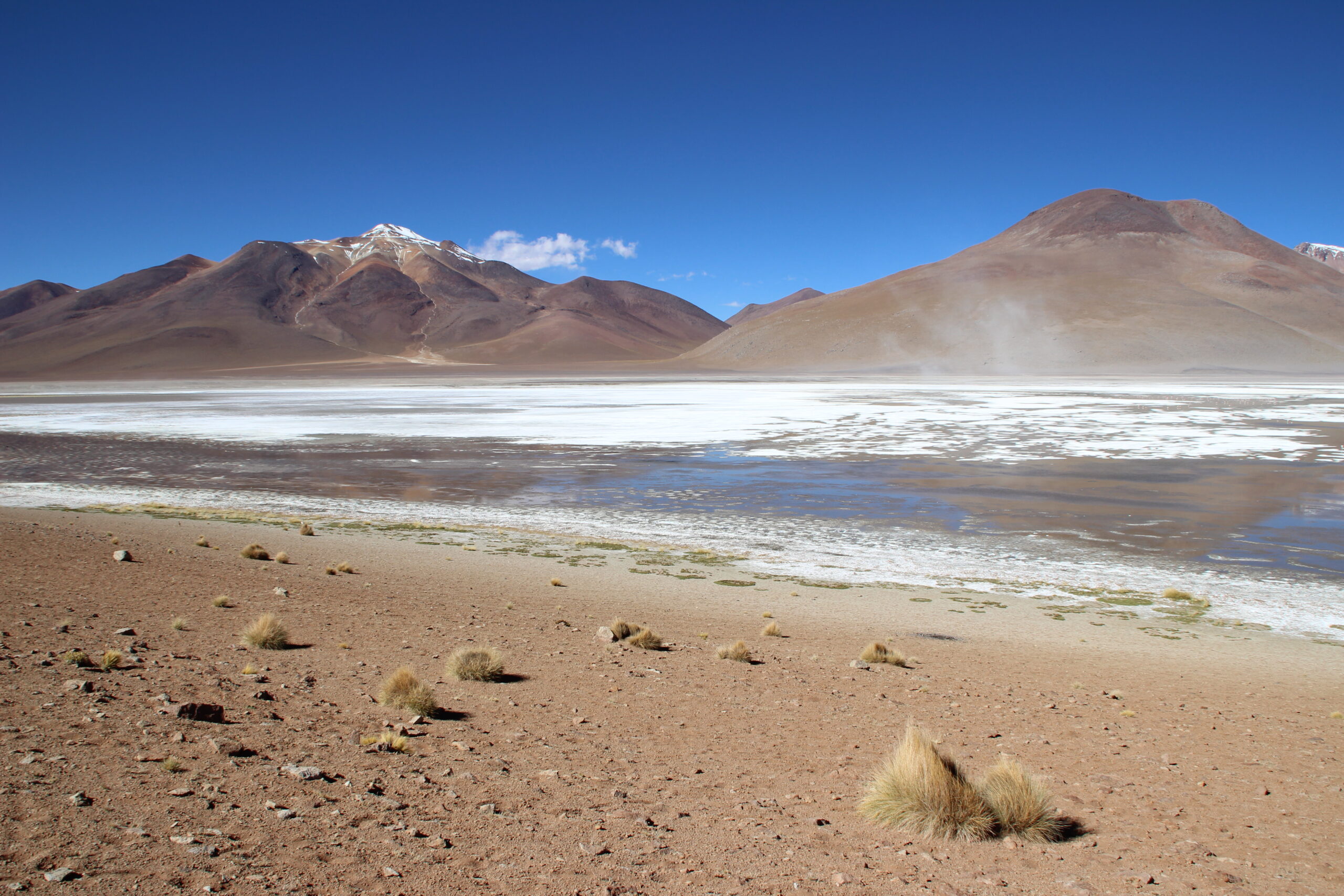 Reserva Nacional de Fauna Andina Eduardo Avaroa (I)
After visiting the surreal Uyuni salt desert, we headed south towards the Eduardo Avaroa Andean Fauna National Reserve. The beautiful landscapes in this remote part of Bolivia surprised us even more with lots of wild animals, unbelievable rock formations and active volcanoes.
Day 2
Our driver Valerio and his son in law picked us up at the hotel in the morning and we drove to Uyuni in order for them to load the car with all the food, etc that was needed for this 2-day trip. By the way, the town of Uyuni itself is not worth visiting but our first stop at the train cemetery was interesting. This place served in the past as a distribution hub for the trains carrying minerals on their way to the Pacific Ocean ports such as Antofagasta in Chile. The train lines were built by British engineers who arrived near the end of the 19th century. The train cemetery is cluttered with old, rotting trains, a symbol of man-made greatness and also decay.
On our way to the Avaroa Reserve, we started seeing what would be
a habit for the next two days: lots of funny
llamas and vicunas as well as native flora such as tola and yareta. Along the desert landscape, we visited the tiny village of
San Cristóbal
, in the Lípez province, famous for its oil deposits and rustic church. After driving through the beautiful Southern altiplano, we explored the Northern end of the
Valley of Rocks
. We picknicked outdoors close to the nearby
Laguna Negra
.
After lunch, we saw the imposing Ollagüe active volcano, which is on the border with Chile and we passed by the intermediate
lagoons
(Hedionda, Chiarkota and Honda) before getting to the
Siloli desert
. In there, we were amazed by the surreal rock formations such as the
Stone Tree
. After that, we finally entered the
Eduardo Avaroa Andean Fauna National Reserve
and saw the
Laguna Colorada
and its many flamingos at sunset.
Trip details
– Accommodation: we stayed at a precarious hostel close to the Laguna Colorada. There was barely light or hot water but we survived for one night and ate a light dinner provided by our driver.