México lindo (I): Monterrey & Santiago
First time traveling to Mexico. Exciting, right? I recently spent 10 days in the colorful country of guacamole and fajitas in a route that took me to Monterrey, Mexico City and the Yucatán peninsula. Keep on reading to learn more about the history, best sightseeing spots and foodie places along this 10-day itinerary! My first stops were Monterrey and Santiago in Nuevo León.
What to visit in Mexico
To be honest, Mexico hadn't really been on my list until I moved to Washington DC last year. However, given its proximity to the United States, I started hearing more and more travel stories about the country and I began to feel a curious wanderlust. The final moment came when my roommates offered me a travel guide to Mexico for my birthday. I fell in love with the country (particularly with Tulum) as soon as I discovered that lush picture of the Mayan ruins by the Caribbean sea. I had to go explore!
So I started planning for my Mexico trip and I soon decided on my itinerary: it would have three legs, encompassing family, sightseeing and chill. I would also take advantage of the Thanksgiving holidays in the US so I could make my stay longer.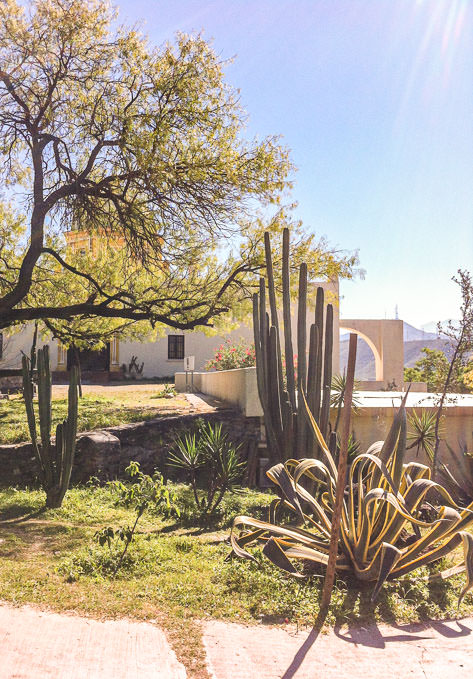 Monterrey,in northern Mexico, would be my first stop. Why? Because one of my Mum's cousins married a Mexican woman twenty years ago (I was seven at the time) and I hadn't seen them since then. Moreover, one of my cousins was studying a semester abroad at the Tecnológico de Monterrey (TEC). So, it seemed like the perfect opportunity for a first introduction to the country.
Second, I would fly to Mexico City, the capital, where I would stay with a couple of friends I had met in Washington DC.
Finally, after visiting all these places filled with history and seeing family or friends, I would chill in the Yucatán peninsula.
Now, let's start with my first Mexican adventure: reuniting with family in Monterrey after flying from Washington DC. See the whole itinerary in the map below!
Hola Monterrey
I find that, as a travel blogger, nothing beats the excitement of landing in a country for the very first time. New culture, new food, new people, you name it. There's a whole world to discover!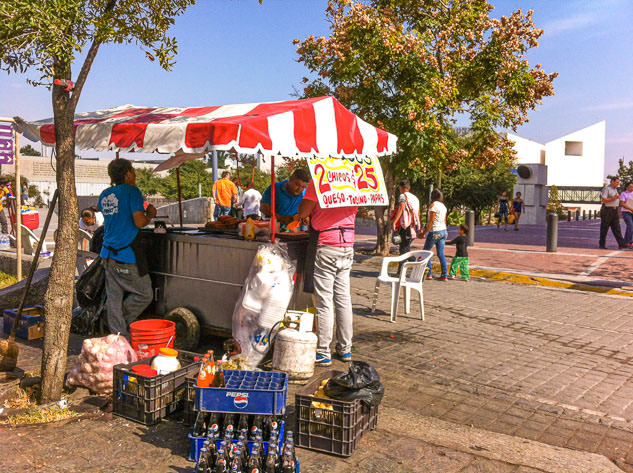 After flying from Washington DC to Houston and then off to Monterrey, I finally got reunited with my Mum's uncle, his wife, my cousin and a friend of hers at the airport. Since I landed quite late in the evening, we slept directly at my uncle's house, in the Lomas del Hípico neighborhood. Given the security situation in the country, it didn't really surprise me to see various security checkpoints throughout the residential areas of Monterrey.
What to know about Monterrey
Monterrey is the capital and largest city of the northeastern state of Nuevo León in Mexico. Lying at the foothills of the Sierra Madre Oriental, this city was founded as an uninterrupted settlement by Spanish conquistador Diego de Montemayor in 1596. With the establishment of Fundidora Monterrey (a steel foundry company), the city experienced great industrial growth and hence became an important industrial and business center. Nowadays, the city serves as headquarters to many significant international corporations.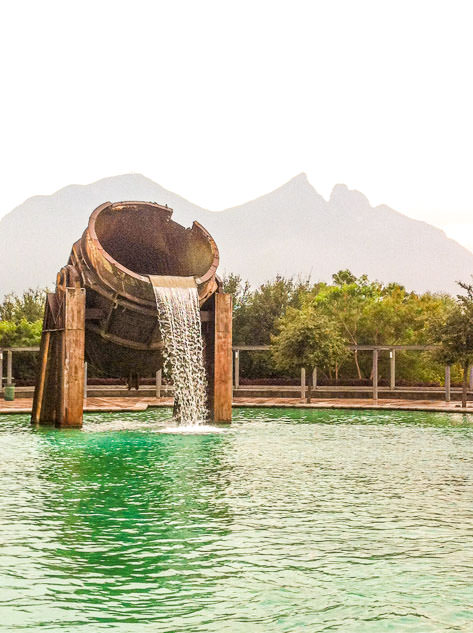 What to see in Monterrey
Take a boat tour around Paseo de Santa Lucía
Parque Fundidora
Macroplaza
Old Monterrey
Museo del Obispado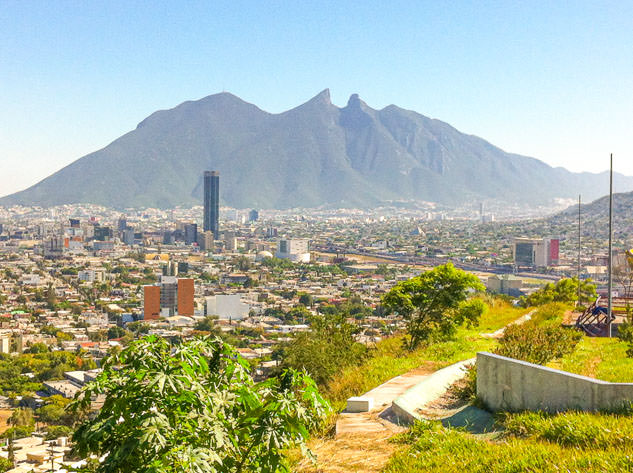 Take a boat tour around Paseo de Santa Lucía
This is one of the most popular activities in Monterrey. Inaugurated in 2007, Paseo Santa Lucía is an artificial channel around 2.3 kilometers long. During the boat tour, visitors will enjoy a magnificent landscape featuring 24 illuminated fountains, bridges, murals by great artists from the city as well as a large extension of green areas. The tour connects Parque Fundidora (see below) with the Museum of Mexican History, by the Macroplaza.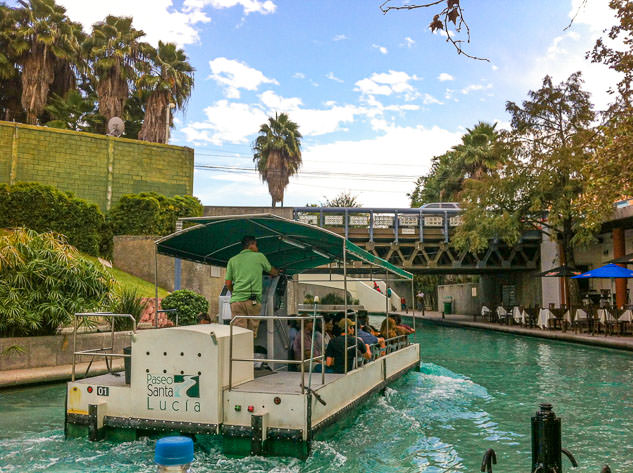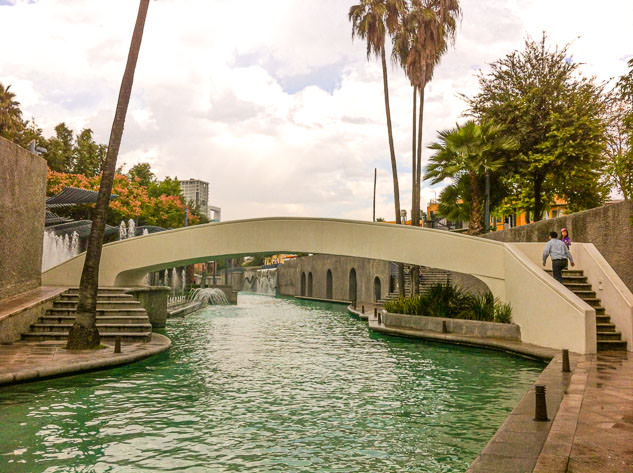 Parque Fundidora
This public park is located on the land once occupied by the Fundidora de Fierro y Acero de Monterrey company from 1900 to 1986. After a renovation of the space to convert it into a pedestrian zone, the area still reminisces its industrial past. It actually reminded me of Bilbao, an industrial northern Spanish city one hour away from my hometown, which now houses the Guggenheim Museum. Other sites of interest in Parque Fundidora include Arena Monterrey, Torre Ciudadana or Auditorio Banamex.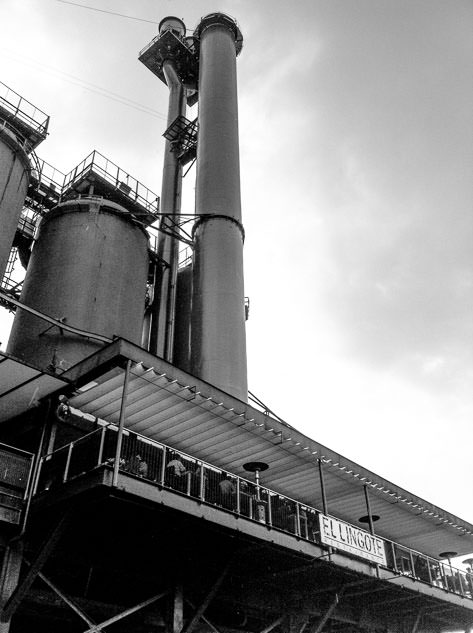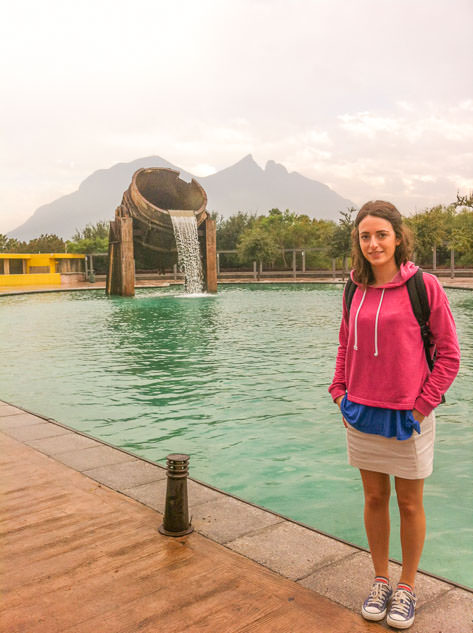 Macroplaza
Welcome to this MASSIVE square in the central part of Monterrey that occupies 40 hectares! It is the largest square in Mexico and the 5th largest in the world. Here you will find anything from shops and recreation centers to old monuments and colonial buildings. However, the absolute highlight here is the Faro del Comercio, a 70-meter-high monument with laser beams at the top that illuminate the city sky at night.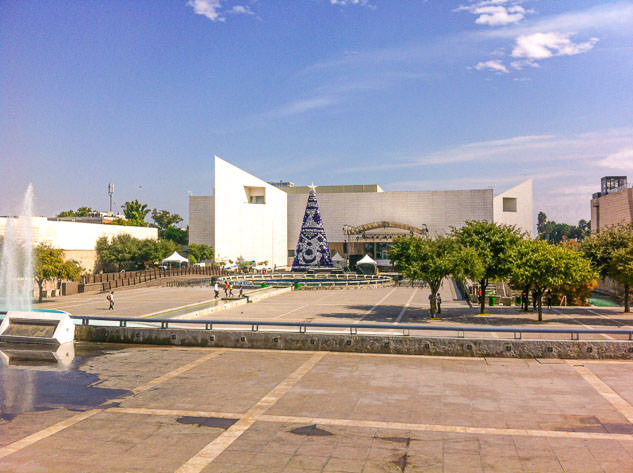 Old Monterrey
Your visit to the old part of town should start at the Catedral Metropolitana de Monterrey, inaugurated in 1791 in a Baroque style. Located right next to the Macroplaza, it is one of the few remains of colonial architecture. You could also stroll around the Barrio Antiguo (Old Neighborhood), filled with colorful houses.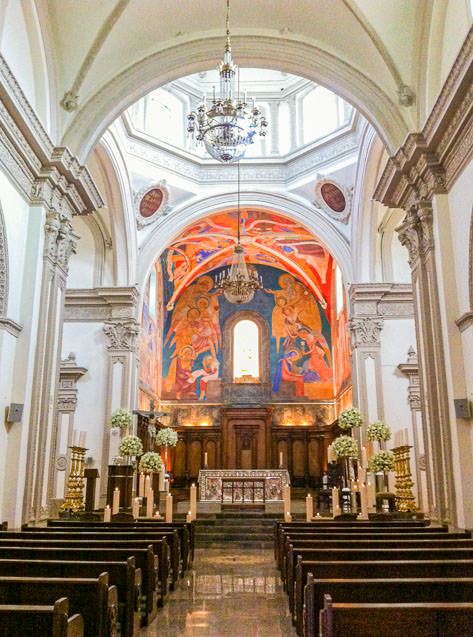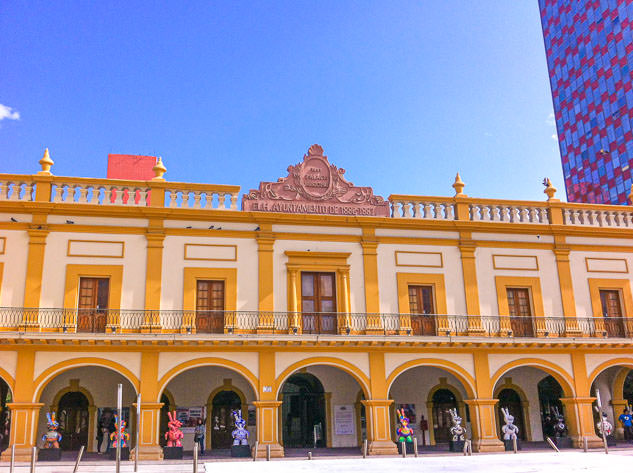 Museo del Obispado
The Bishopric, originally called the Palace of Our Lady of Guadalupe, was built between 1787 and 1788 because Fray Rafael José Verger desired to have a house of rest and prayer in Monterrey. Located at the tip of the Loma de la Chepe Vera, the Bishopric is the headquarters of the Regional Museum of Nuevo León, also known as the Museo del Obispado. From up here, you will see the natural symbol of the city: Cerro de la Silla, a characteristic mountain belonging to the Sierra Madre Oriental.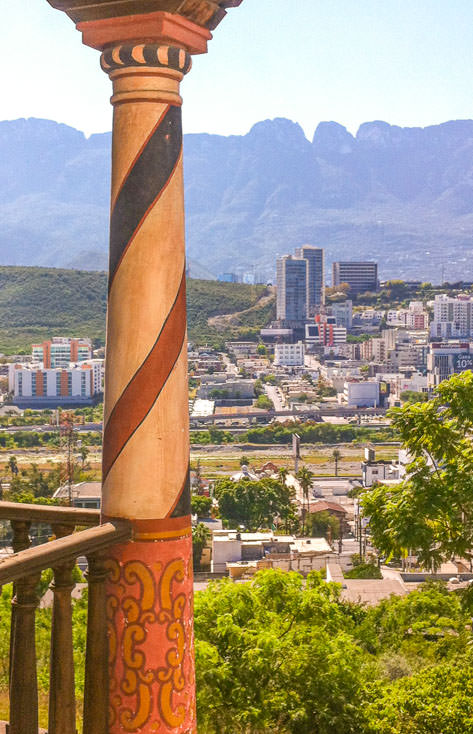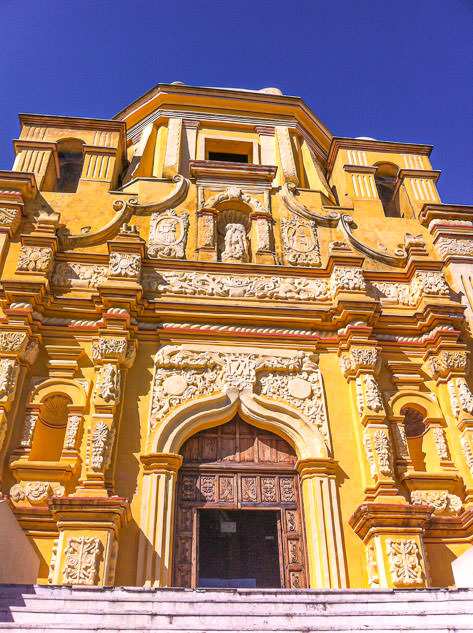 Santiago: a colorful Pueblo Mágico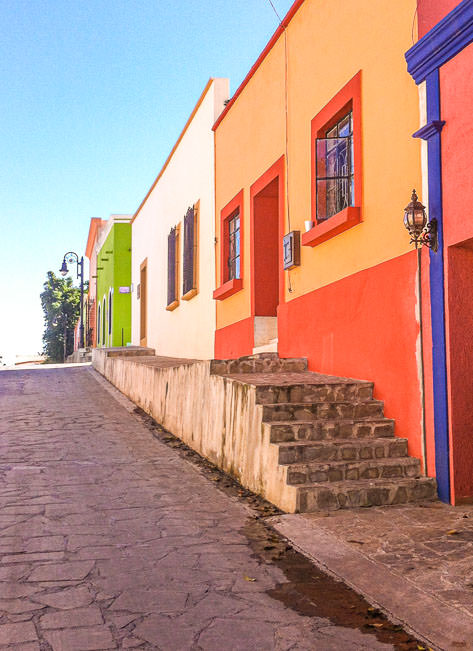 A little over 30 minutes from Monterrey lies the charming village of Santiago. Considered a Pueblo Mágico due to its rich colonial past, I fell in love with it right away thanks to its colorful facades, architecture and authentic local culture.
Santiago features various sites worth seeing:
Plaza Ocampo: it's the main square and a peaceful spot where locals sit and chat and street vendors sell their typical sweets.
Parroquia de Santiago Apóstol: located on one side of Plaza Ocampo, this Baroque church from 1854 includes a wide atrium and two towers that create a pleasant ensemble.
Presa de la Boca: from a viewpoint behind the church you will get a splendid view of this dam with boats and restaurants on its banks. There was a craft market in the street leading to the viewpoint, so keep your eyes open if you're looking for souvenirs!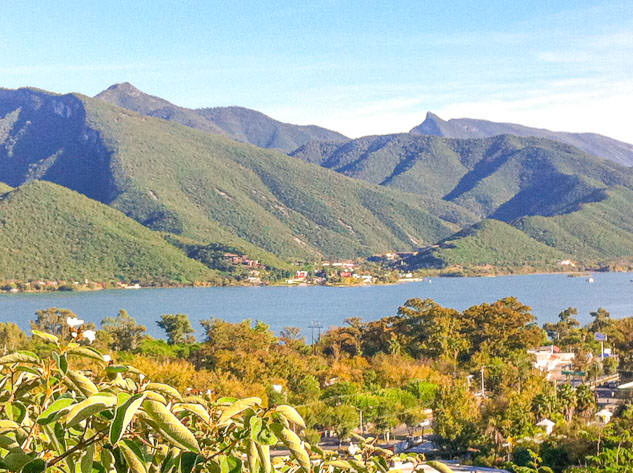 Below you will find a map featuring all the sightseeing spots in both Monterrey and Santiago.
Where to eat in Monterrey and Santiago (Nuevo León)
Tenerías: this family restaurant featuring a terrace view to Paseo Santa Lucía in Monterrey offers meat, seafood and other international dishes. I came here with my cousin and her friend and we had tostas, tlalpeño broth (with chicken and avocado) and governor tacos (with shrimp and bacon).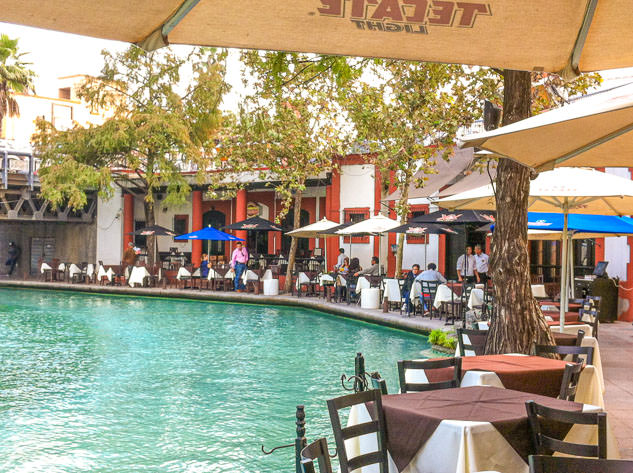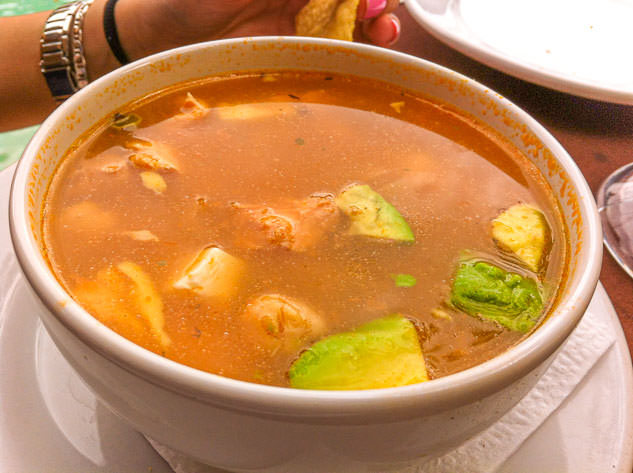 Las Palomas: I enjoyed a true feast and authentic introduction to Mexican cuisine in this restaurant in Santiago. One of the things I liked the most besides the food was the decoration: it was colorfully Mexican at its best. Following the pieces of advice by la familia, we ordered the following as our main courses: melted cheese with champis (mushrooms), machacado con huevo natural (scrumbled eggs with dried meat) and arrachera (a cut of meat). For dessert, we went for gorditas (a type of pastry), pan de elote con canela (corn bread with cinnamon) and leche quemada (burned milk). Everything was delicious and I didn't want to leave! You can actually read my full restaurant review here.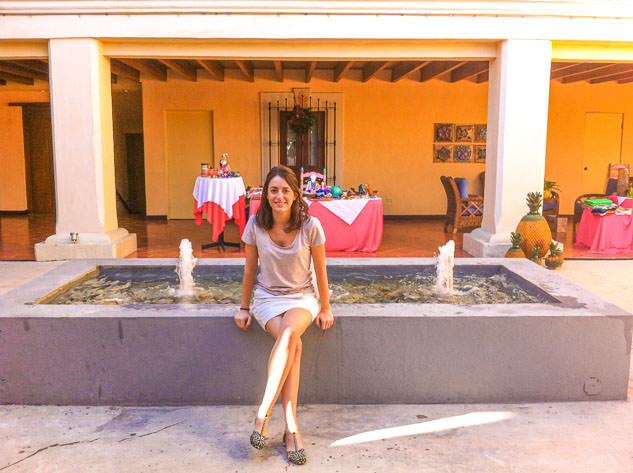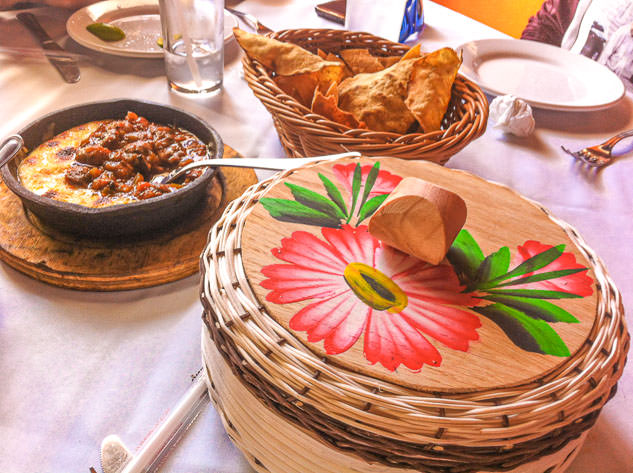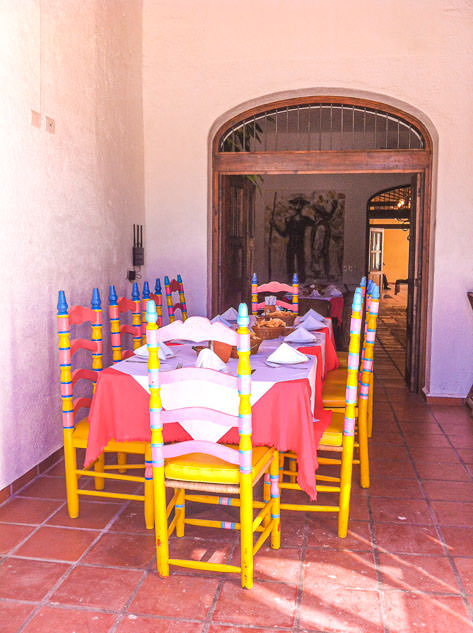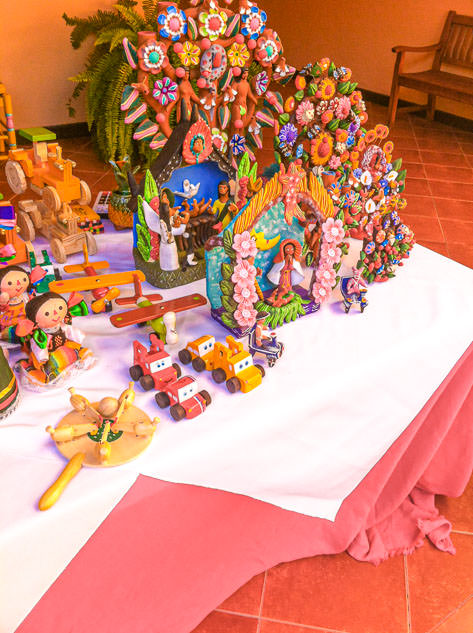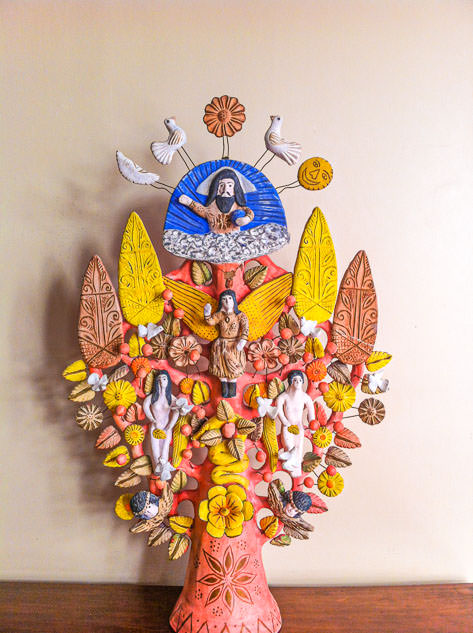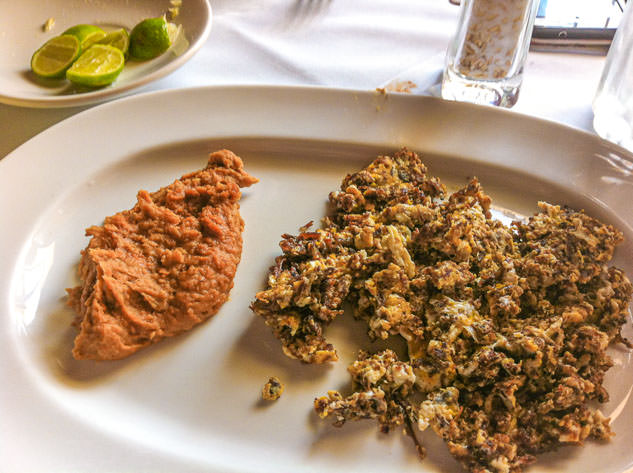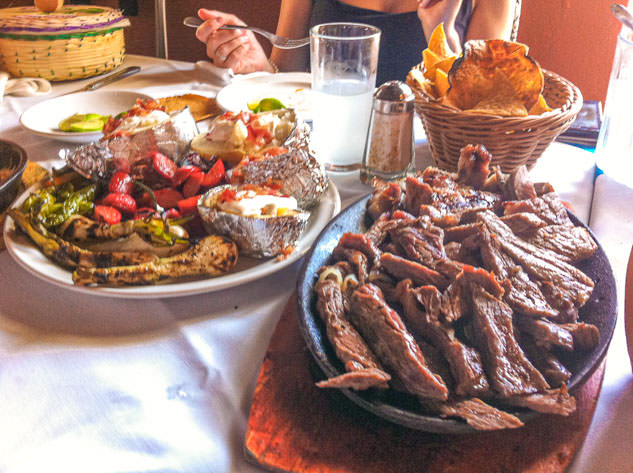 Unfortunately, all the good things come to an end. On the way back from Santiago to Monterrey we passed by the cavazos, some arches of street stalls by the road. From there, we went straight to the airport because I was flying to Mexico City later in the afternoon. I'll tell you all about it in the next post. In the meantime, órale güey as they say in Mexico!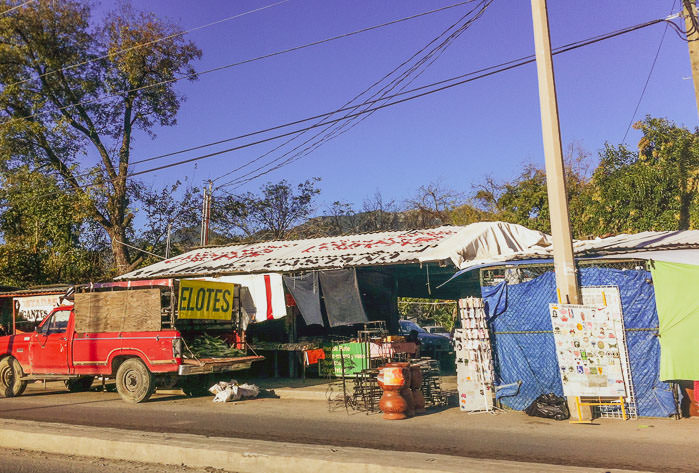 Feel free to leave me a comment if you enjoyed reading this post or if you'd like to recommend other spots in the area!