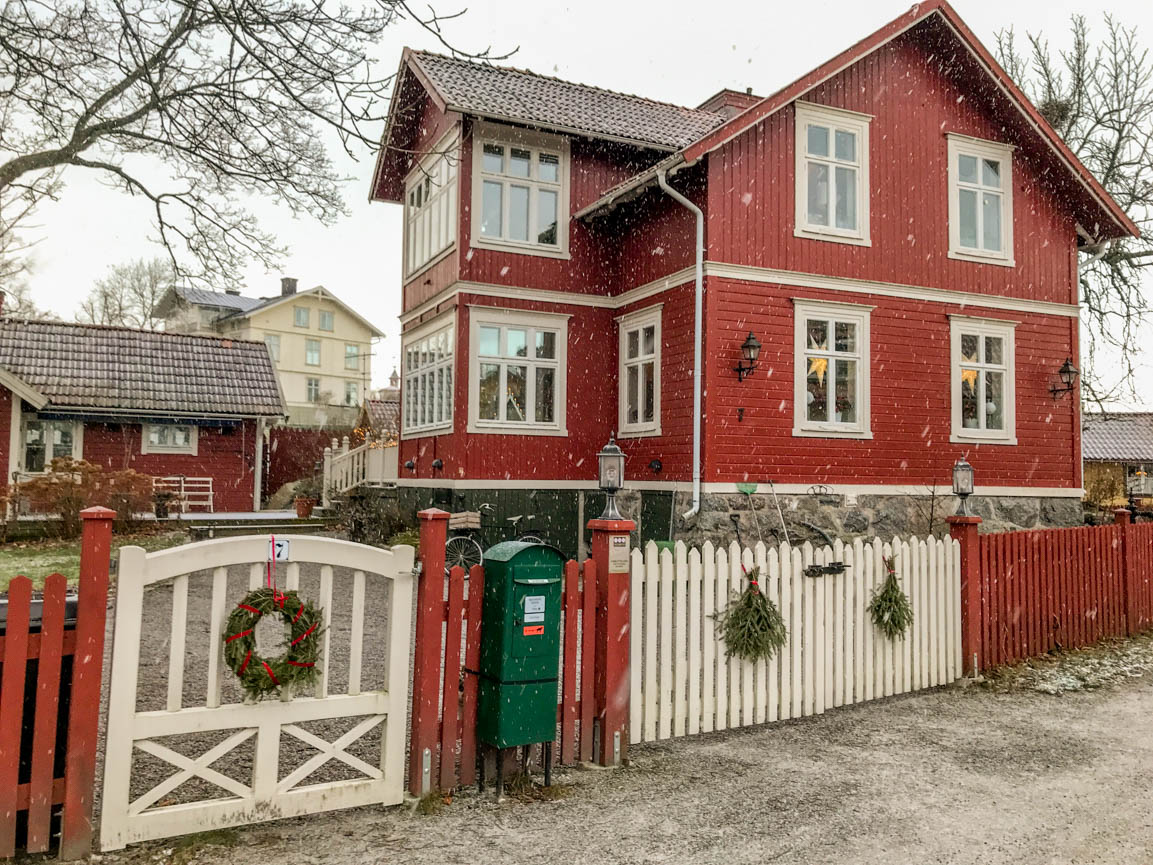 A day in Stockholm's archipelago: Vaxholm
Located just 35 km away from the capital of Sweden, Vaxholm (also referred to as Waxholm) is considered the entry point to Stockholm's archipelago islands. Although this destination might be much more exciting in the summer, I decided to venture there during the cold Swedish winter. Read this post to learn what to see in Vaxholm, how to get there and much more.
What to see and do in Vaxholm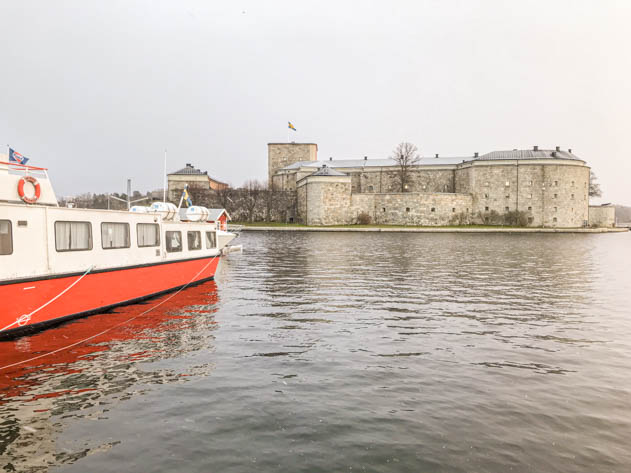 Vaxholm is a popular destination in Stockholm's archipelago, which is surrounded by endless islands. Depending on the time you have at hand or the activities you feel like doing, there are many islands to choose from. So just get ready and hop on a ferry!
Expect lush landscapes on your way there as well as cute wooden colored cabins by the water. Even though summer is the most popular season to visit Vaxholm, the Christmas season feels extra special too. Prior to visiting, I had heard there was a nice Christmas market in town but unfortunately there was none.
The island of Vaxholm in itself is pretty small. This cozy town has not much to see apart from a fortress (Kastellet) and the welcoming Vaxholms Hotell. However, I really enjoyed walking around the island to see the Swedish way of life.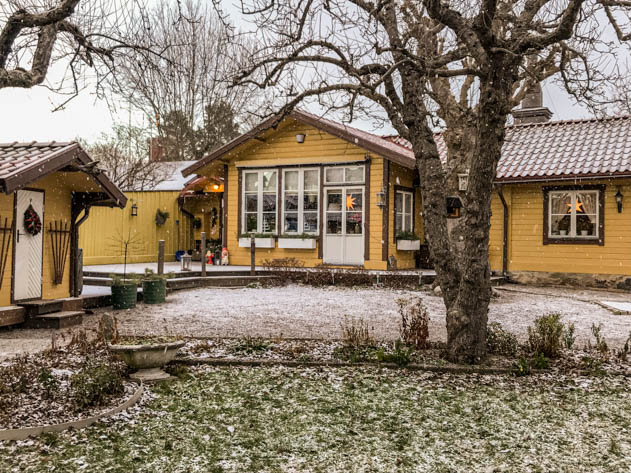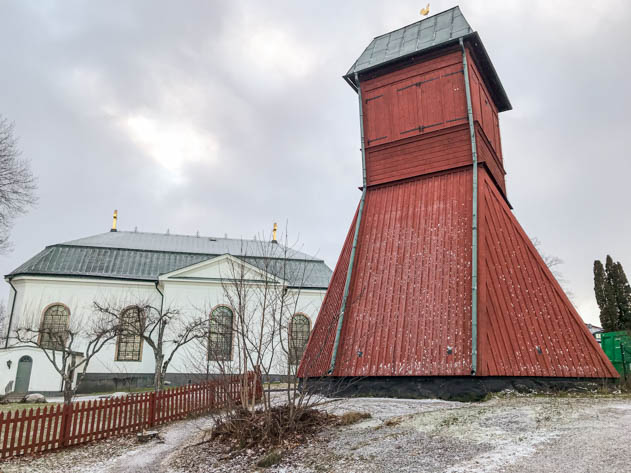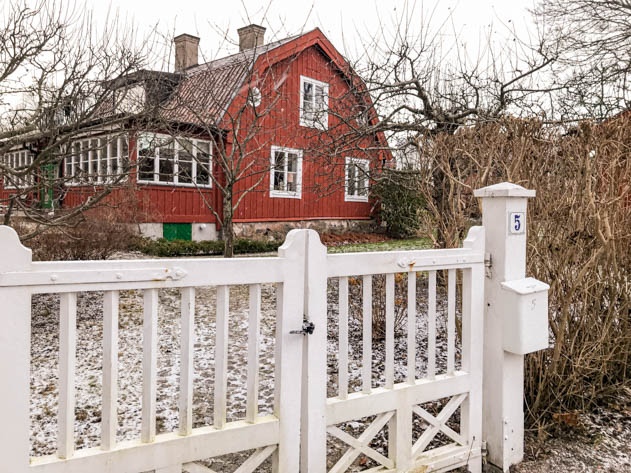 Where to sleep and eat in Vaxholm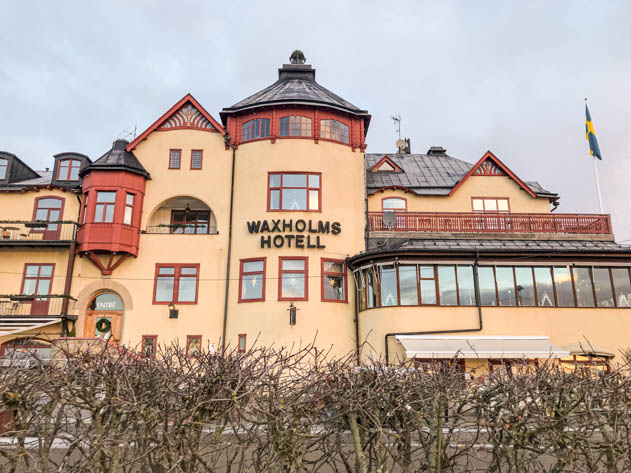 The meeting point on the island seemed to be the Vaxholms Hotell, which you will find upon arrival if you come by ferry. This lovely hotel offers rooms in a lovely atmosphere. The hotel features a historic restaurant called Matsalen with wonderful views over Vaxholm Bay (try their buffet 'smörgåsbord' during Christmas).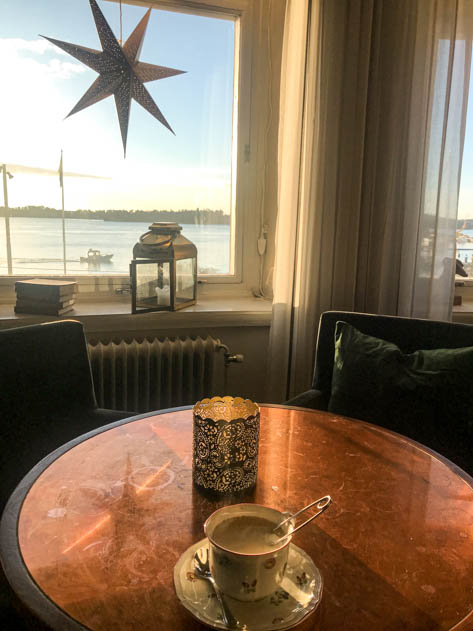 Browse on Airbnb or Booking for alternative accomodations.
When it comes to additional food options in Vaxholm, other places that came recommended were Boulangerie and Hembyrgårdscafe. At the bottom of Vaxholm hotel, right on the street, you will also find a little shop selling fresh fish (herring, salmon or shrimp). Yum!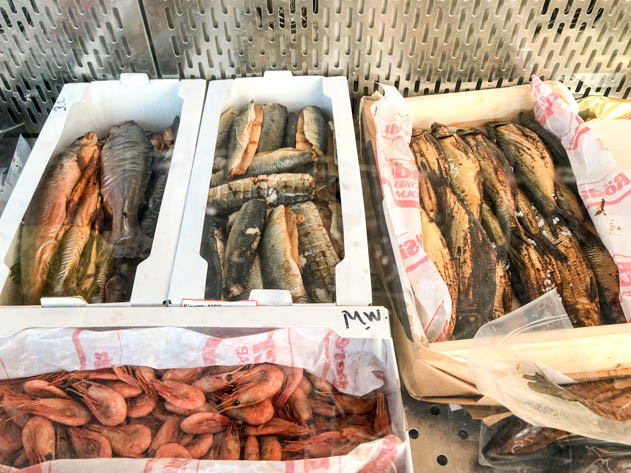 How to get to Vaxholm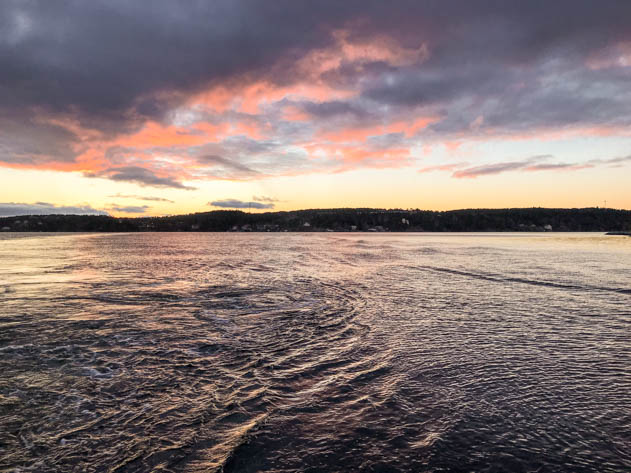 The usual way to arrive to Waxholm is by ferry. When I visited, I took an early trip to the archipelago by catching ferry 83 in Strömkajen. The ride just takes one hour and a half and the ferry is equipped with a cafeteria onboard. You can enjoy the views by sitting inside or standing outside (in case you're brave enough in the winter time). The ferry will drop you at Drophelmsplan, right in front of the Vaxholms Hotell. Check the commuter ferry line 83 map here.
You can also get to Vaxholm by bus, which is what I did on my way back to Stockholm. Instead of waiting for ferry 83 again, which comes every other hour, I hopped on bus 270 to Universitetet (in northern Stockholm), and from there, I took the metro to Gamla Stan.
Other destinations in Sweden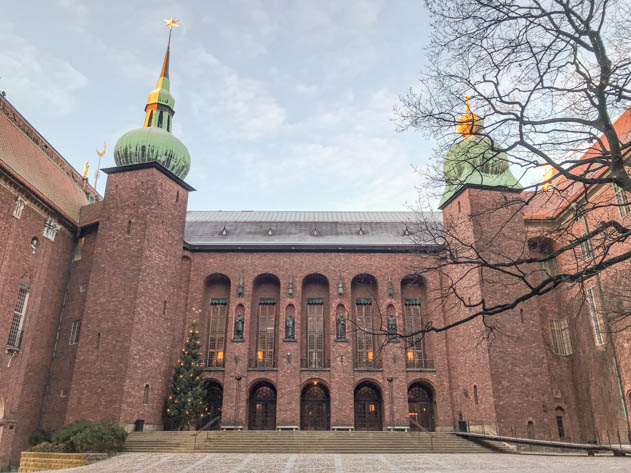 Wanting more inspiration for your next trip to Sweden? Here are some posts to help you plan accordingly: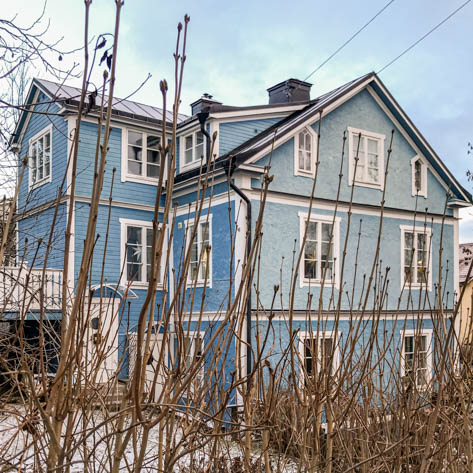 I can't wait to come back to Vaxholm in the summer and enjoy biking around the island, sunbathing and swimming. Have you visited Stockholm's archipelago? Drop me a comment below.