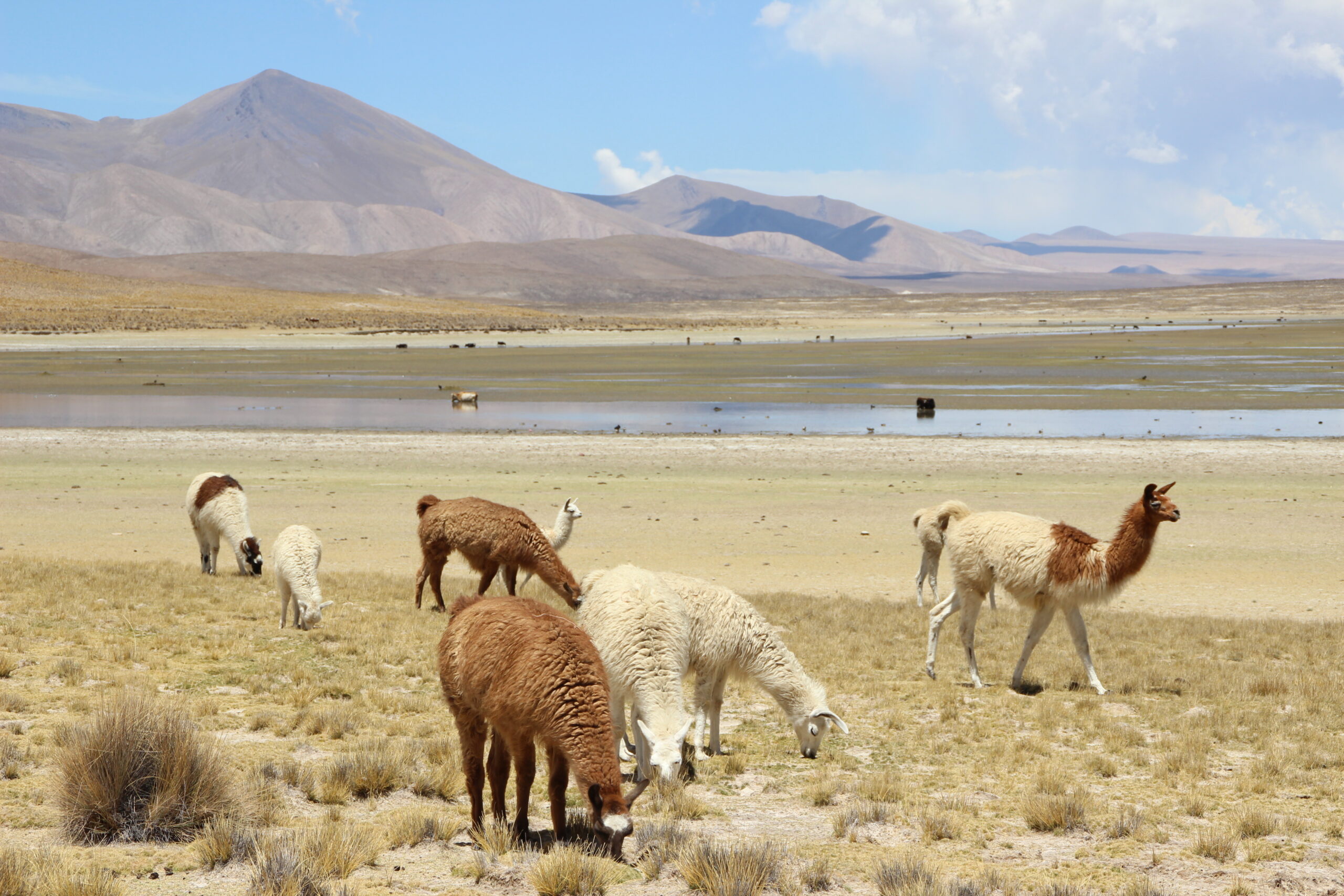 Exploring the Sama mountain range
Today we explored the Sama Reserve, which is 2 hours away from Tarija by car. We discovered beautiful landscapes and animals so I'm pretty sure we'll come back soon!
As soon as we entered the Reserve, we kept following the main road until we arrived to a lagoon. There were plenty of calm llamas chilling around it but no flamingos or vicunas in sight! We drove for another hour or so until we stopped for a quick sandwich along the way. It was windy and quite chilly so we kept it short.
We then stopped at the beautiful Dunes of Tajzara and passed by the poor village of Yunchará.
We enjoyed most of the scenic landscapes while driving since the Reserve was not really tourist-friendly. Besides llamas, we saw a lot of sheeps and the Tajzara and Sun lagoons.
On our way back to Tarija, we took a different route, which ended up being breathtaking but a bit dangerous and too long.
In any case, this day trip was worth it and we'll be back some other weekend to explore the Sama Reserve more in depth.
Trip details:
–Information: stop by a SERNAP (the National Service for Protected Areas) office first to get your permit to enter the Reserve and ask for a map. Fees are 30 Bs for nationals and 70 Bs for foreigners. In any case, no one checked when we went into the Reserve!
–Route: it will take you 2 hours by car to arrive to Sama from Tarija. Drive to San Lorenzo and then head to Choroma. Enter the Reserve through Iscayachi.