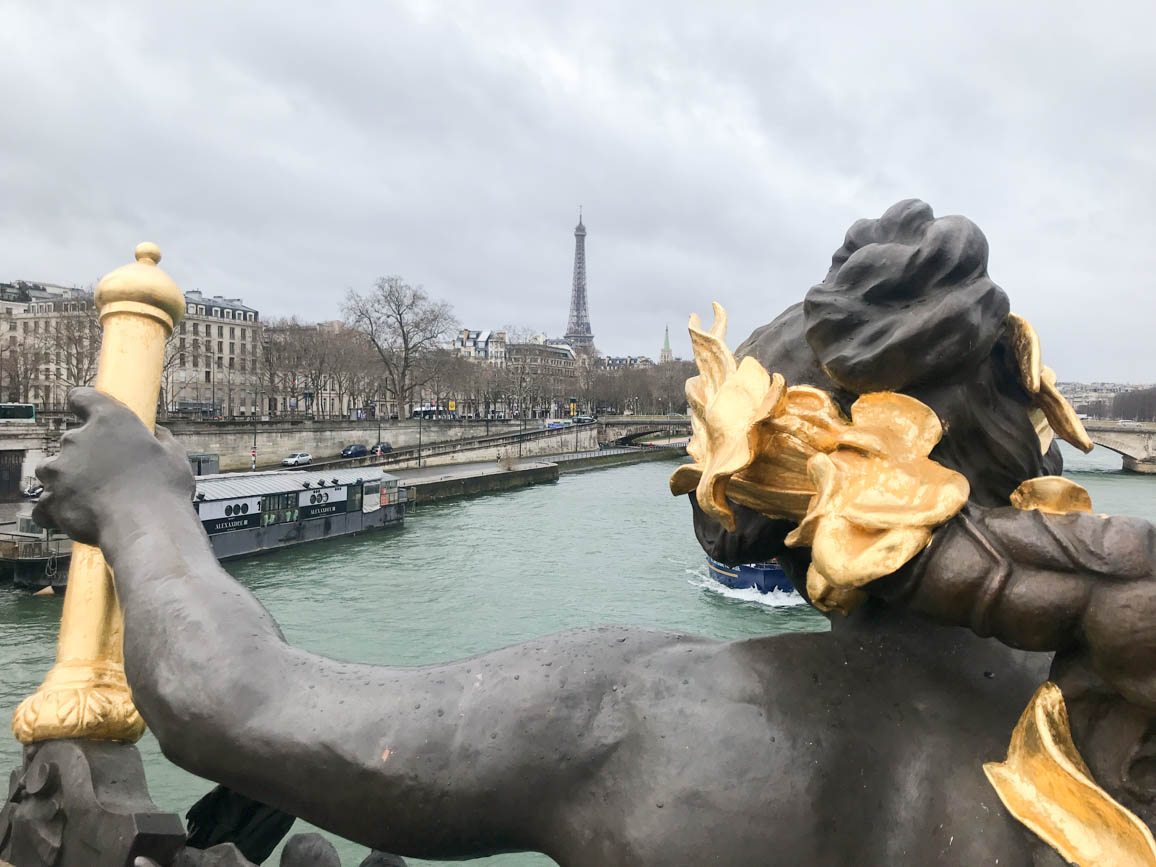 A week in Paris: day by day itinerary
I recently visited Paris with my brother for almost a week, and we had lots of fun! From walking around the French capital admiring some iconic monuments, to eating our way or enjoying a day in Disneyland, follow our itinerary to learn more of all you can do in Paris.
In this post, you'll find a day by day breakdown of our trip to Paris, along with sections on where we ate and slept in. For your ease of reference, I included a map where I pinned all the locations mentioned throughout this blog post. Enjoy!
What to see and do in Paris (day by day)
Day 1 – Traveling from Hendaye to Paris by train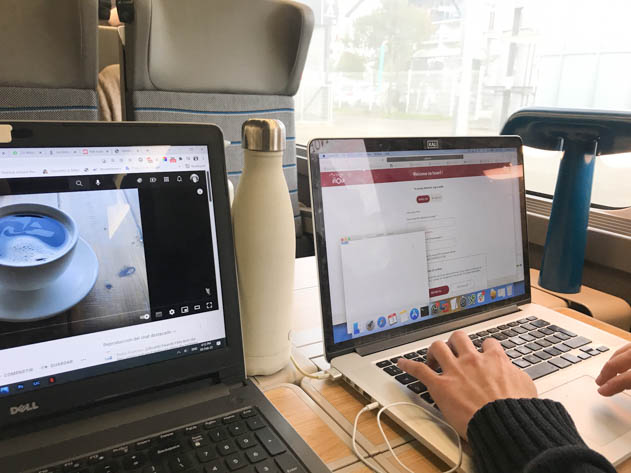 On Thursday, we departed from Hendaye, just across our hometown in Irún, for Paris. We boarded the TGV train, we worked remotely thanks to the Wifi connection and we arrived to the Montparnasse station in the French capital four and a half hours later. For our first dinner, we headed to La Coupole, a famous art déco brasserie located in the Montparnasse area. For more details about what we ordered, kindly refer to the section 'Where to eat in Paris'.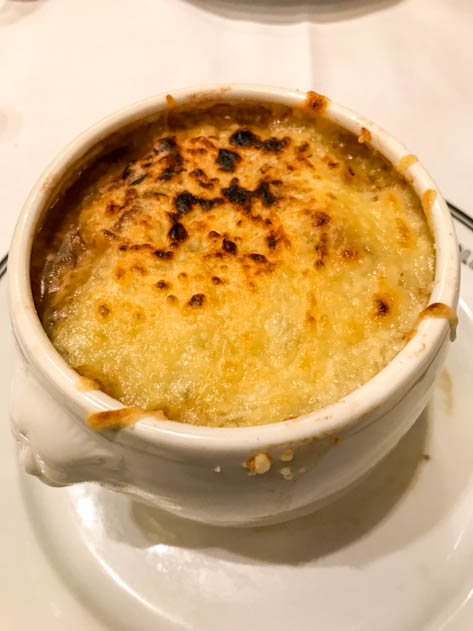 Day 2 – Disneyland Paris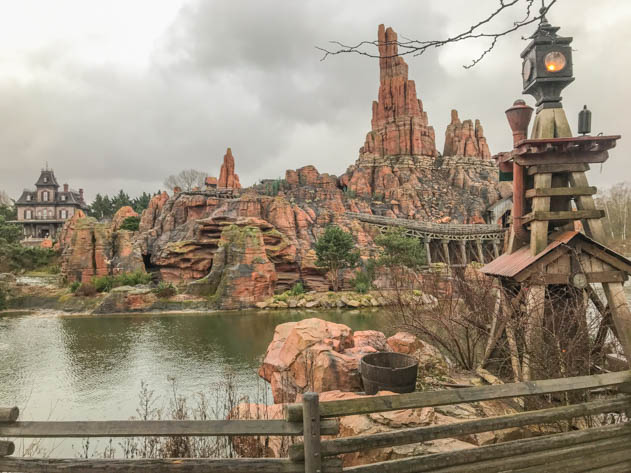 On Friday we had planned for a very special day out: Disneyland Paris!
In order to get there, we took the metro and then the RER A train heading to Marne la Vallée Chessy. Tip: buy a special ticket in the metro station including both the metro and the RER train. Beware of the duration of the trip to Disneyland and plan accordingly, as it took us around one hour and a half to get there!
No matter how young or old you are, you'll have the time of your life in Disney. From bumping into your favorite Disney characters to riding on the Hyperspace Mountain or walking into a Western saloon, Disneyland offers endless memorable experiences. However, compared to the previous times I had visited as a kid/teenager, I found it slightly less 'exciting', probably because some major attractions were closed.
For more detailed information, feel free to read my post about one day in Disneyland Paris (including tips).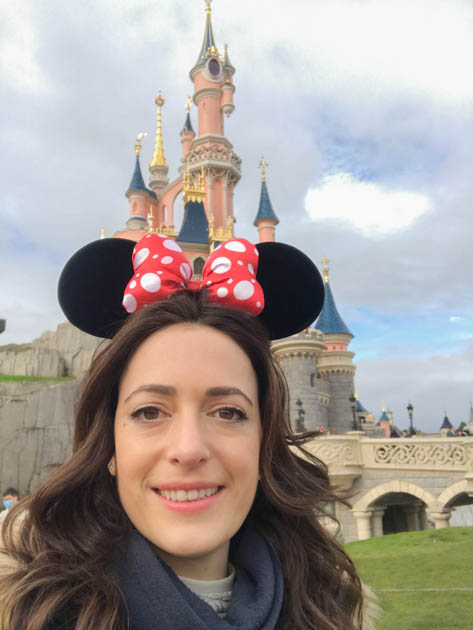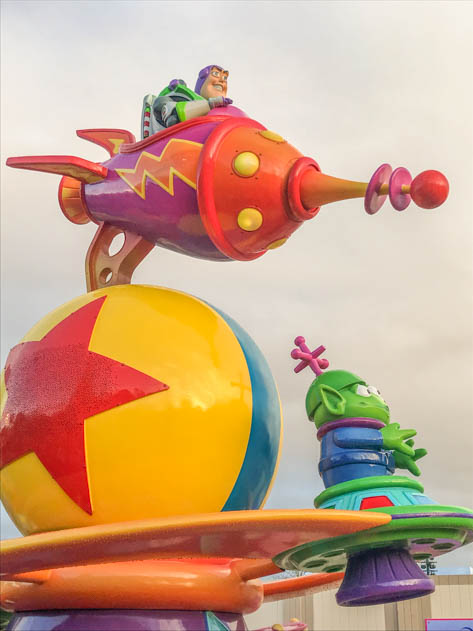 After a long and cold day in Disneyland, we returned to Paris and had a well-deserved warm dinner at Taokan, a modern Chinese restaurant by the commercial rue de Rivoli.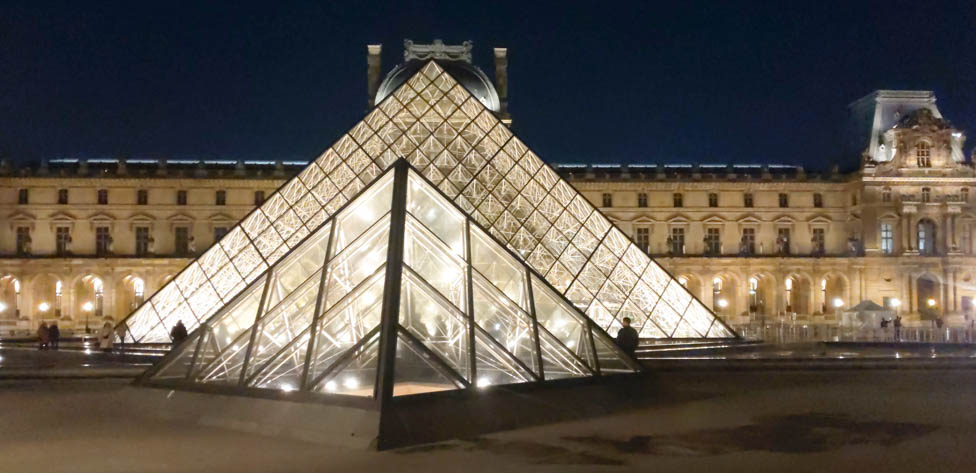 Day 3 – Montmartre + cruising the Seine at night
On Saturday and Sunday, we started sightseeing proper. But first, we kicked off the day with a brunch at Dose Batignolles with my friend Pauline that I met during my time as an au-pair in Limerick (Ireland). We then headed uphill to the bohemian neighborhood of Montmartre, known for being home to the Sacré Cœur basilica and the Moulin Rouge cabaret.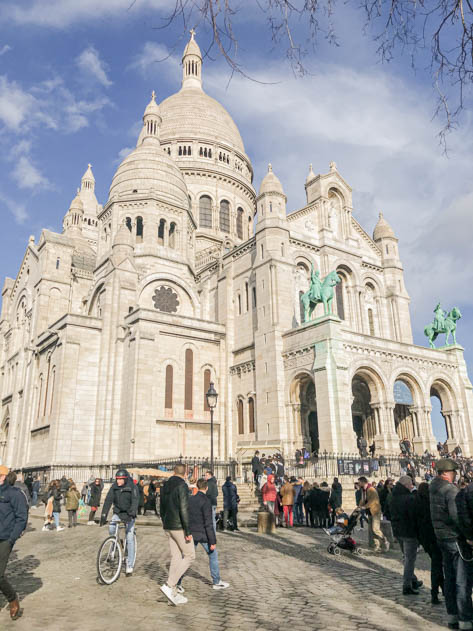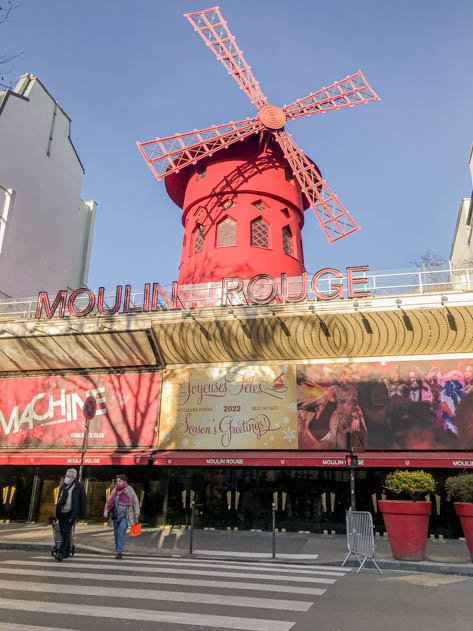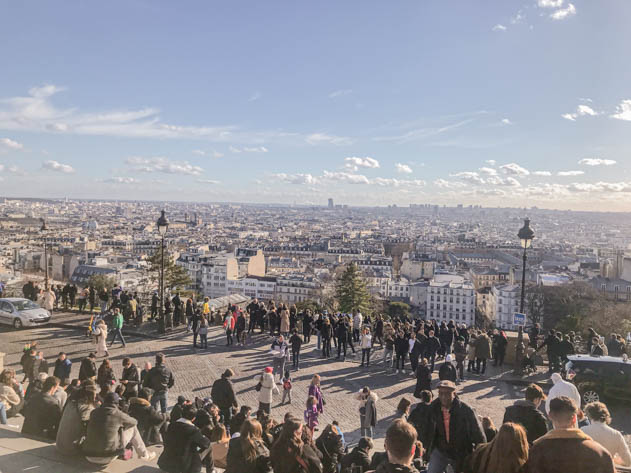 After our visit to Montmartre, we headed downhill. Our first stop was the elegant Opéra Garnier. We then walked a lot along the once majestic Grands Boulevards, which now house big cinemas and international stores. Towards the end of the afternoon, we passed by three main squares in Paris: place de la République, place de la Bastille and place des Vosges.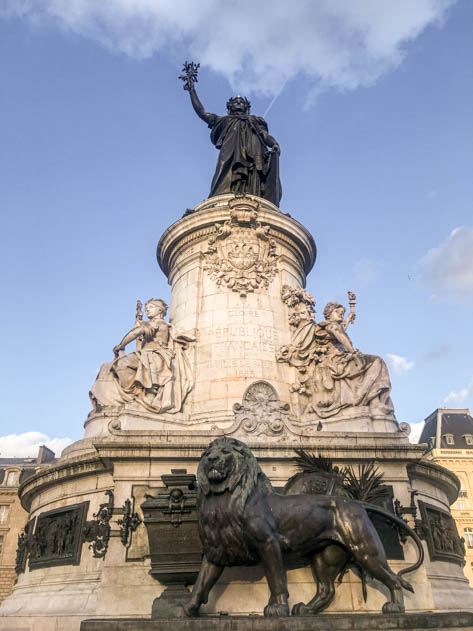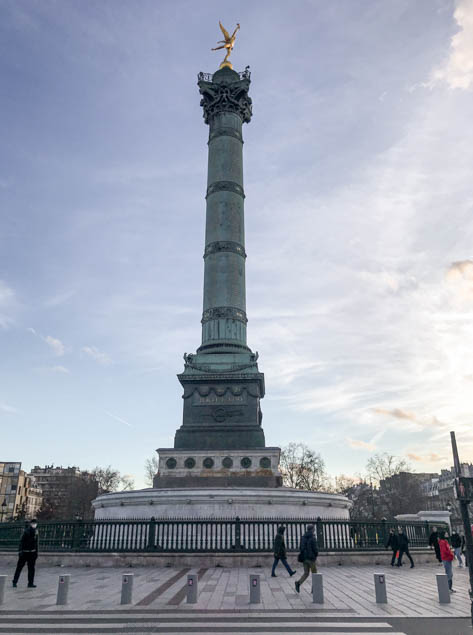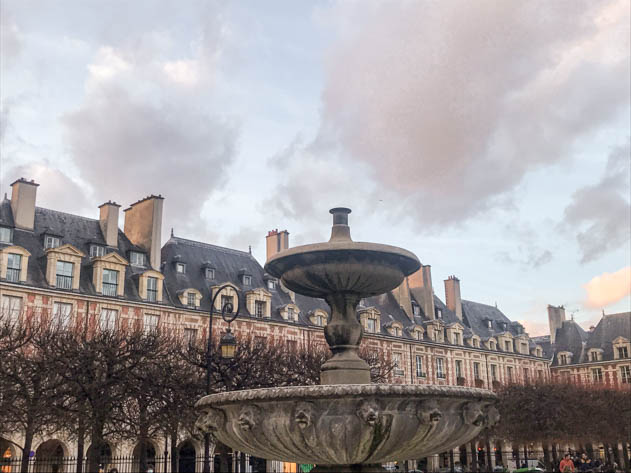 We finished our evening walking around the islands that gave birth to the city of Paris: Île de Saint-Louis and Île de la Cité. I love them both because they're sort of an oasis away from the bustling town. Besides, Île de la Cité houses the famous Cathédrale de Notre-Dame, which is now being renovated following the fire in 2019. We had a quick dinner at Crêperie des Arts in the lively Quartier Latin before cruising the Seine river at night with a bateau mouche thanks to Vedettes du Pont Neuf. I found the price was cheap (12 EUR/ person) and the audio guide speaking both French and English was excellent. Despite the cold temperatures, watching the magnificent Parisian architecture and the sparkling Eiffel Tower was pure magic! Or should I say magnifique? 🙂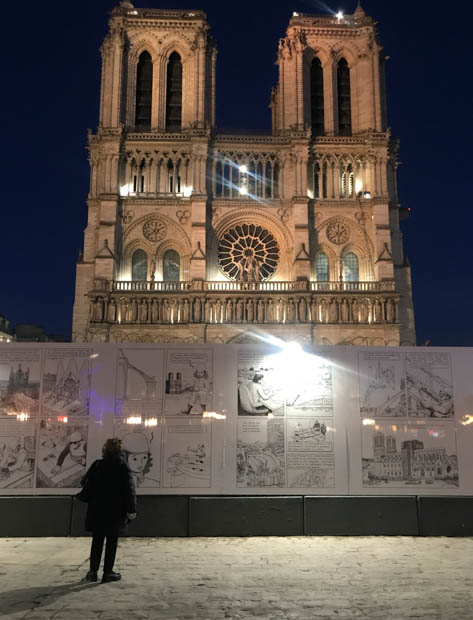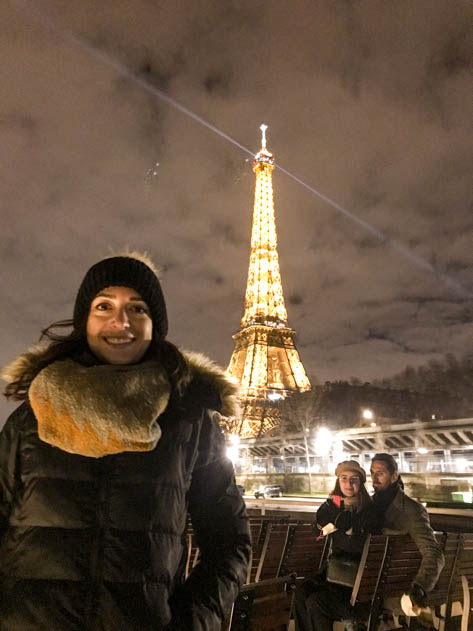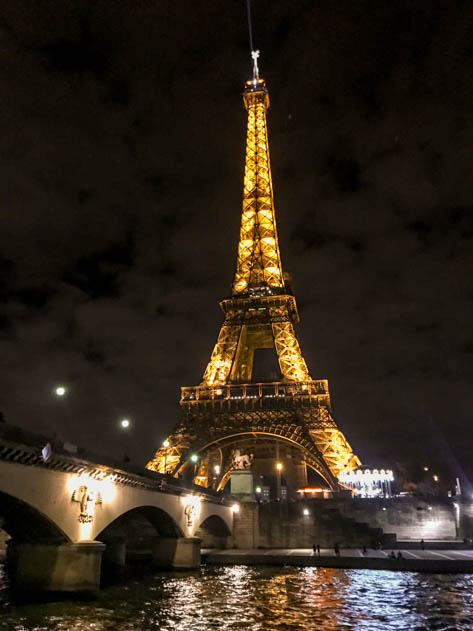 Day 4 – A couple of tourists under the rain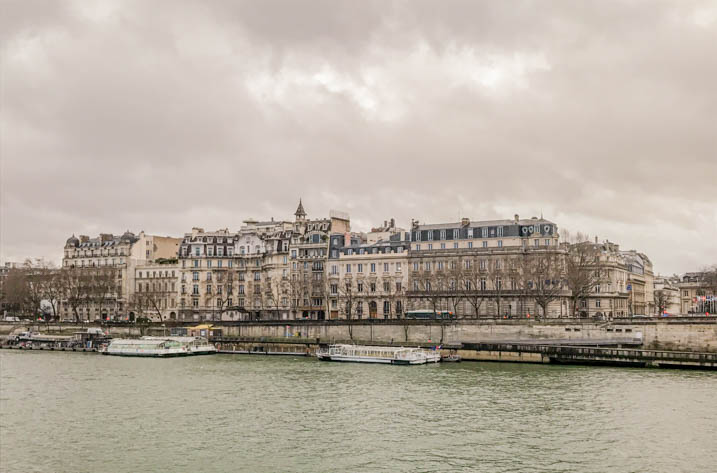 Sunday was a rainy day. We began our Parisian itinerary at Arc de Triomphe. Inaugurated in 1836, this monumental arch honors all those who fought and died for France during the French Revolution and Napoleonic Wars. This masterpiece lies at the center of 12 avenues departing from it, including the famous Champs Élysées. That is why Arc de Triomphe is also known as Place de l'Étoile (Star Square). You can either pay to admire the views from the top, head downstairs to the Tomb of the Unknown Soldier, or walk freely underneath the monument.
After our first stop, we strolled about Champs Élysées. On our way, we passed by the Palais de l'Élysée (where the President of the French Republic, Emmanuel Macron, lives), the Grand Palais (which is temporarily closed) and the Petit Palais (which hosts various art collections), and finally les Invalides (Napoléon's burial place). From there, we walked towards the vast Champ de Mars that finishes at the remarkable tour Eiffel and went up to Trocadéro. This location is great if you're looking to take some pictures of the Eiffel Tower from a higher perspective.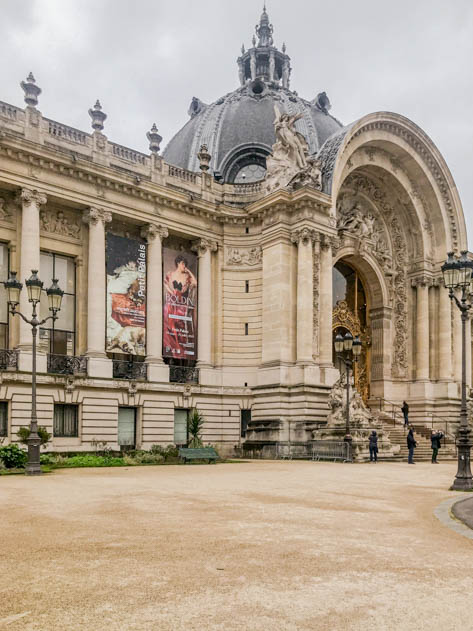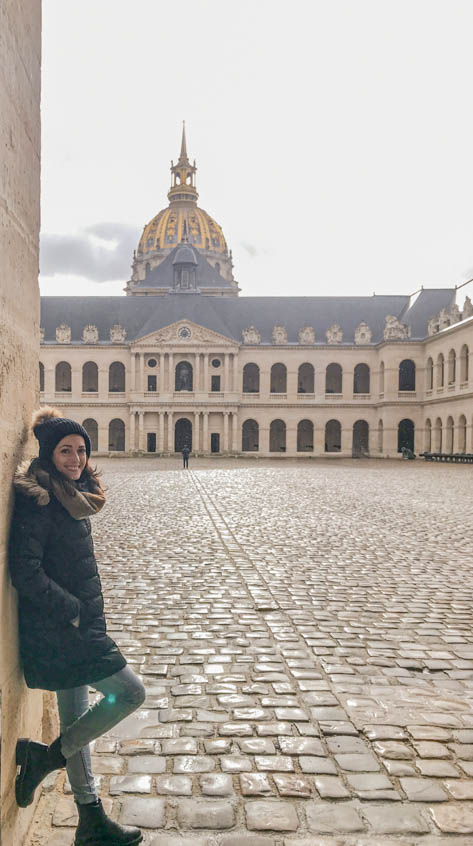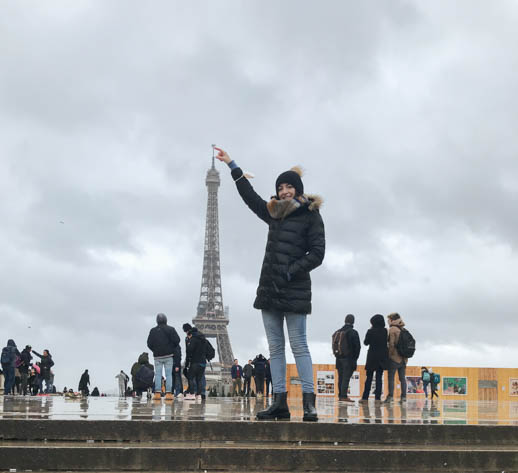 By the time we got there, we were soaked and decided to take the metro to Grands Boulevards. Our plan B was to stay away from the rain at the charming Parisian passages couverts (indoor galleries). Hence, we visited quite a few such as passage des Panoramas, galerie Vivienne and passage des Jacobins, where a flea market (marché aux puces) was taking place. We also had a sweet pit-stop at a bakery that we bumped into called Le Moulin de la Vierge (read for more under 'Where to eat in Paris').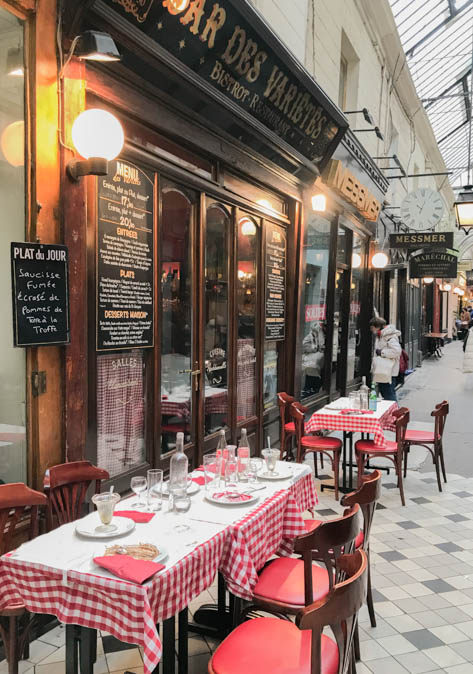 Later in the afternoon, we crossed to the right bank of the Seine (rive droite) and explored around the chic Boulevard de St Germain des Prés and the bustling Quartier Latin, passing by the Saint Sulpice church, the renowned Université de la Sorbonne, the Luxembourg gardens (which were unfortunately closed at that time), the grandiose Panthéon and the city's main mosque (la Grande Mosquée de Paris).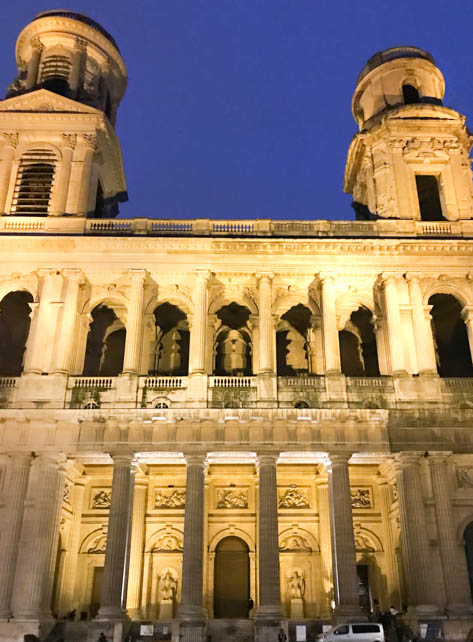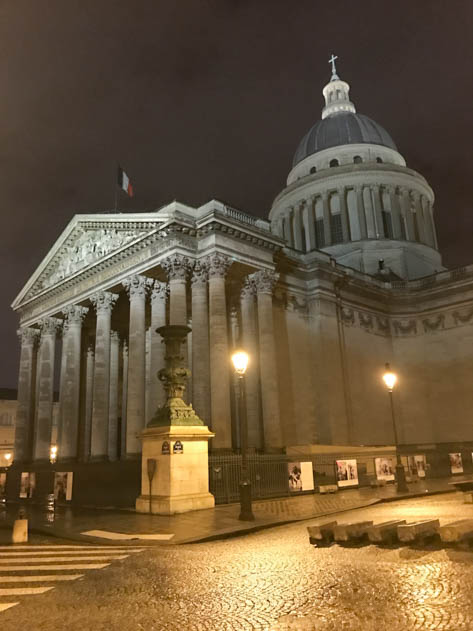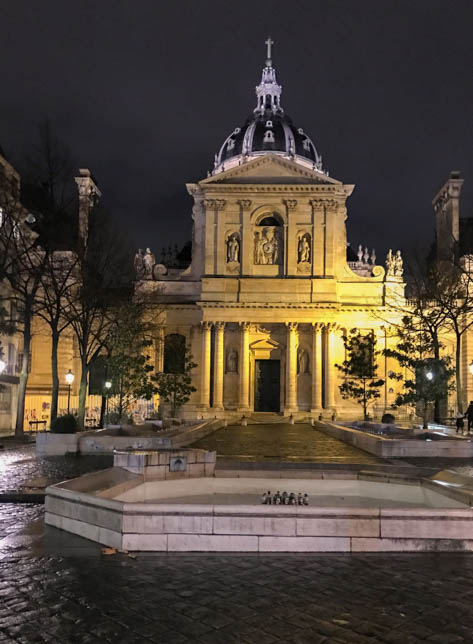 We finished the day at La Rhumerie (read the section 'where to eat in Paris' below for further details on what we had for dinner).
Day 5 – From the top of the Eiffel Tower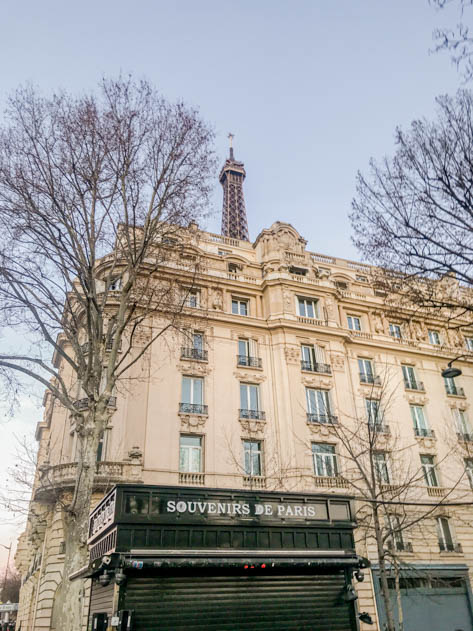 On Monday, we spent most of our day working from the hotel. Both my brother and I have flexible jobs, which allow us to travel while we work. We're true digital nomads and we look forward to traveling and working more together in the coming years :). In the evening, we planned a visit to the Eiffel Tower around sunset. Depending whether you're taking the elevator all the way to the top or walking up the stairs, you can check the ticket prices here. Admiring the tour itself as well as the incredible views from its summit are a total must if you're coming to Paris.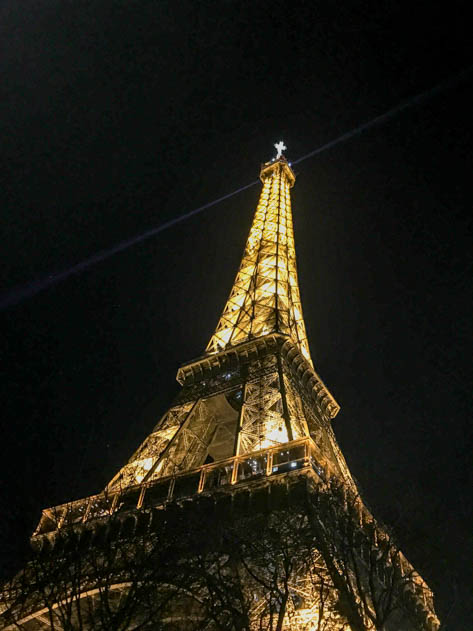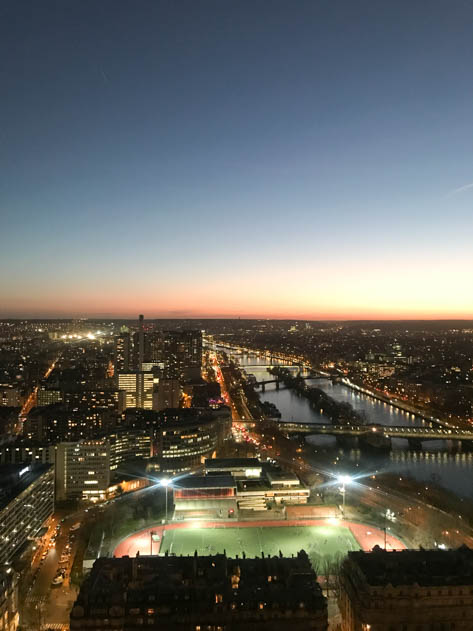 To wrap our fifth day in the French capital, we had an unforgettable dinner at brasserie Thoumieux (you can learn more under 'where to eat in Paris'). 100% recommend!
Day 6 – Catching up with good friends + watching live Gad Elmaleh's show
After living 4.5 years in Washington DC, I made some good French friends and I took advantage of my visit to Paris to catch up with them over lunch (Au bon coin) and coffee (Le Cargo in Bd Mac Donald) . It felt great to see each other after so long!
But actually, Gad Elmaleh was the reason why my brother and I planned this trip to Paris. We've been fans of this Moroccan – French comedian for years, and we had been longing to see him live. On Tuesday we were finally able to do so at the Dôme de Paris – Palais des Sports next to the Porte de Versailles. Honestly, Gad was fabulous: we laughed so hard during his first show in Paris and even days after, I couldn't stop thinking how talented he is.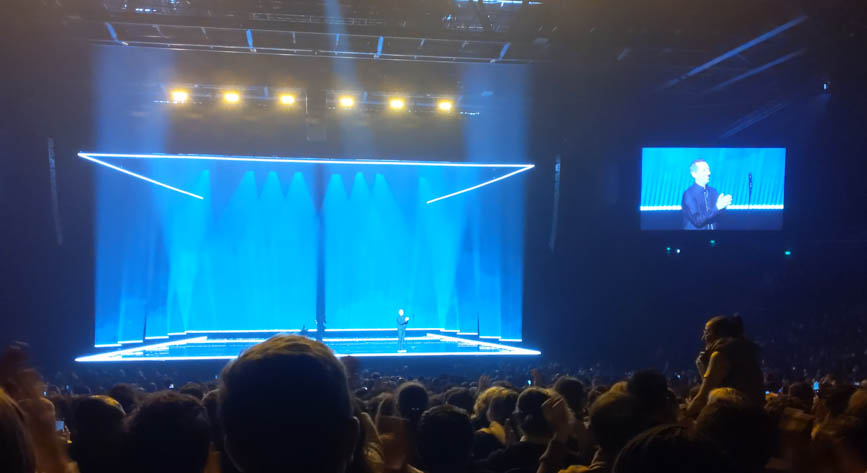 Day 7 – Time to go back home
Wednesday was our last day in Paris before taking the train in Montparnasse back to Hendaye, and from there to Irún.
Want more? You can also check out my other posts about Paris:
What to visit beyond Paris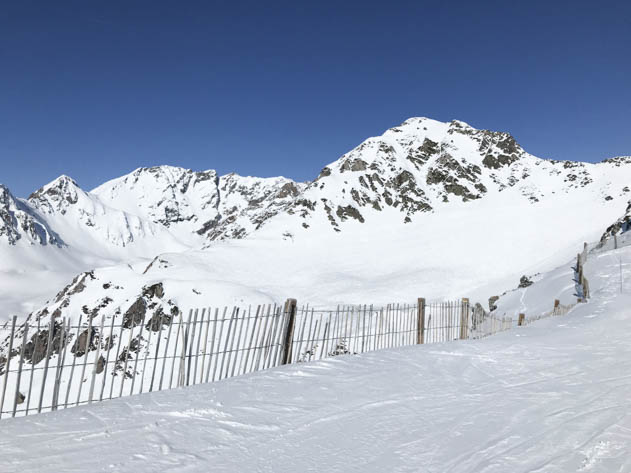 The French capital is certainly one of the most popular destinations for tourists around the world. However, France is a beautiful country that will take your breath away thanks to its idyllic landscapes, delicious food and fascinating history. Here are a few suggestions to get you started:
The perfect summer day trip: Guéthary & Biarritz
Around lake Léman: Vevey, Yvoire, Nernier, Nyon & Geneva
Marseille & the French Riviera
In case you (or I) missed it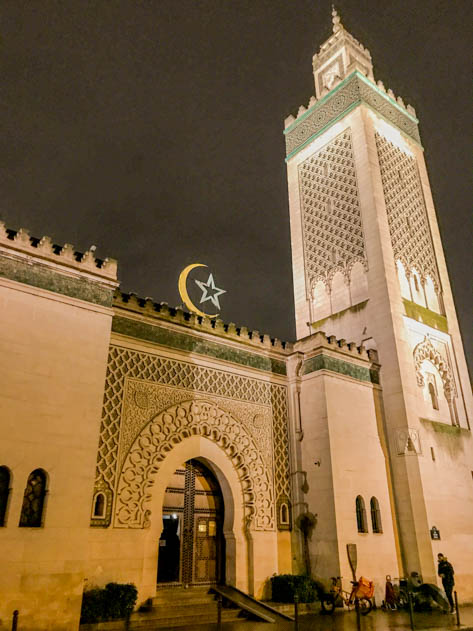 There are so many things to do in Paris, it's nearly impossible to attempt to do them all at once. Besides, leaving some spots for your next visit is always a good idea.
Here are some of the locations on my to-do tourist list for any upcoming visit:
Enjoy the views from the rooftop of Galeries Lafayette Paris Haussmann for free!
Wander around Cimetière du Père Lachaise. This renowned cemetery is the final resting place for many celebrities, both French and foreign such as Chopin, La Fontaine or Oscar Wilde.
Buying bargains at the fleamarket (marché aux puces de St Ouen) and eating along rue des Rosiers
Visit the grandiose Panthéon
Explore the Jardin du Luxembourg in daylight, one of the most popular Parisian parks.
Indulge yourself at la Grande Mosquée de Paris: enjoy a massage at the hammam, eat couscous at the restaurant and drink at the tea room. If you're not able to travel to the Middle East, this sounds like a similar plan to me! 🙂
Rué Crémieux: if you're looking for one of the most Instagrammable spots in Paris, this is it. This cute cobbled street is famous for being lined with pastel houses.
Walk along the Canal St Martin across the Xth and XIth districts. I visited it during my trip in December 2015, but I wouldn't mind coming back.
Rent a bike along the Seine river.
Go back in time by visiting the Arènes de Lutèce. Did you know that Paris was once called Lutèce? Nowadays, these are the only remains from the Gallo-Roman period in the French capital together with the Thermes de Cluny housed at the Musée de Cluny. Bonus: you can enter for free!
Admire the impressionist art collection at Musée d'Orsay, a former train station.
Where to eat in Paris
The French capital is literally food heaven. Whether you're looking for salty or sweet options, you'll certainly find a way to indulge yourself in any bistrot, brasserie or restaurant. Below you will find a list of the foodie places we tried in Paris this time around. Bon appétit!
La Coupole (102, bd du Montparnasse): located near the Montparnasse train station, this brasserie from the 20s offers delicious traditional French cuisine. We started with oysters (because why not?), followed by onion soup (with LOTS of Gruyère cheese), curry veal with basmati rice and crêpes Suzette au Grand Marnier. This restaurant is huge and, in addition to the tables inside, it also features an outdoor space with a seafood stand to take away. What else can you ask for?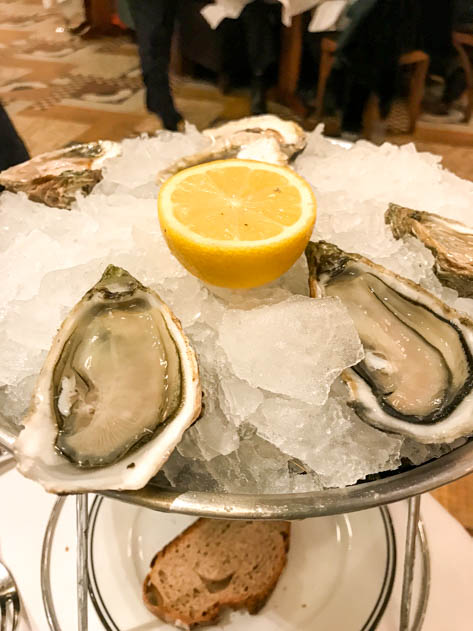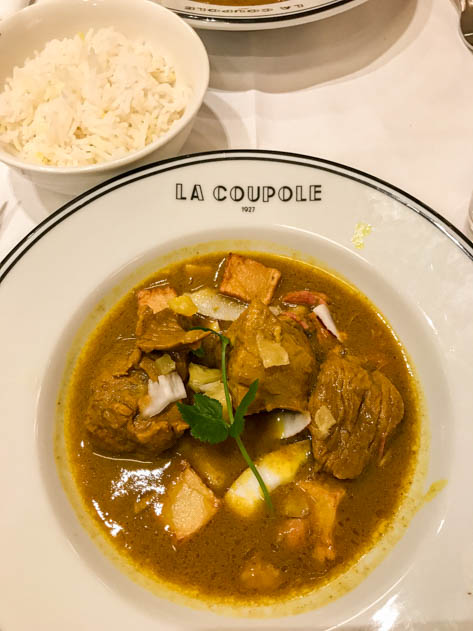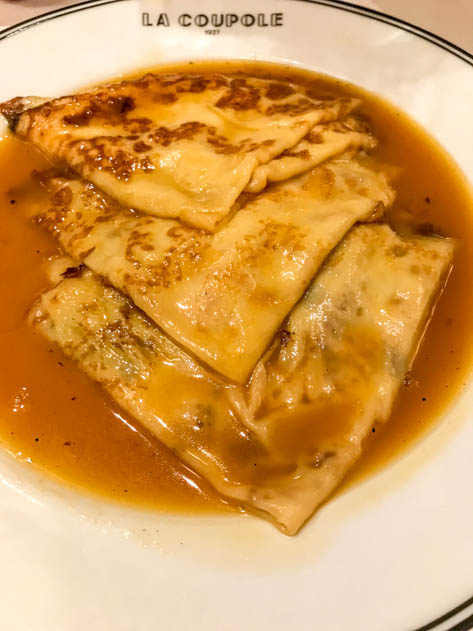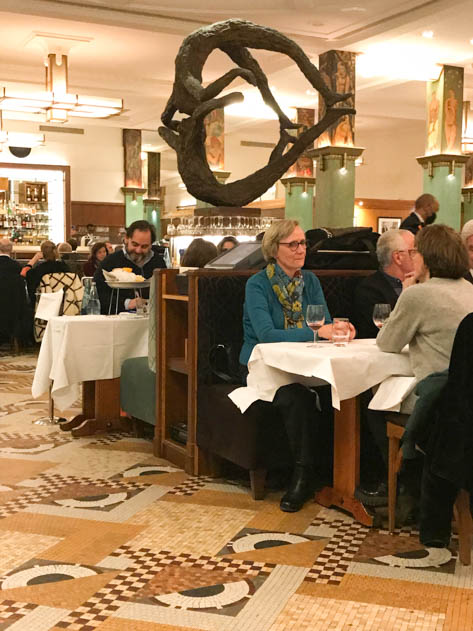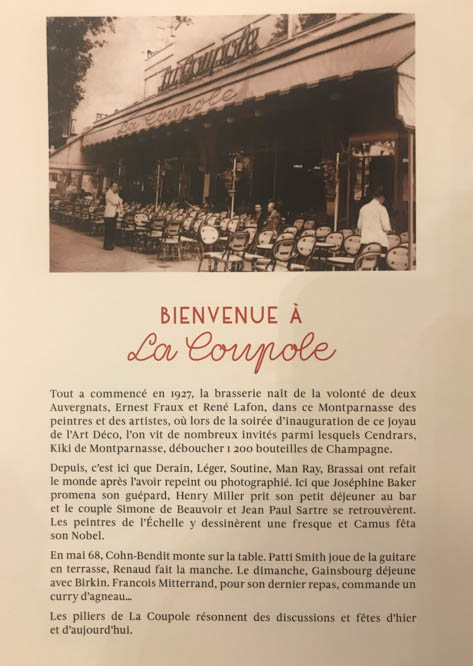 Taokan (1, rue du Mont Thabor): we really enjoyed our dinner at this modern Chinese restaurant near the Louvre. We actually ended up here by coincidence, since I was hoping to try the adjacent bistrot Au Petit Bar but they were no longer serving food. To warm up after a cold day walking around Disneyland, we ordered dim sum poulet champignons noirs (with chicken and black mushrooms), croustillants de crevettes (crispy prawns), potage Saint Jacques (a spicy soup with pineapple and scallops), and riz gluant avec mangue (sticky rice with mango) for dessert. The restaurant was lovely and the service was professional.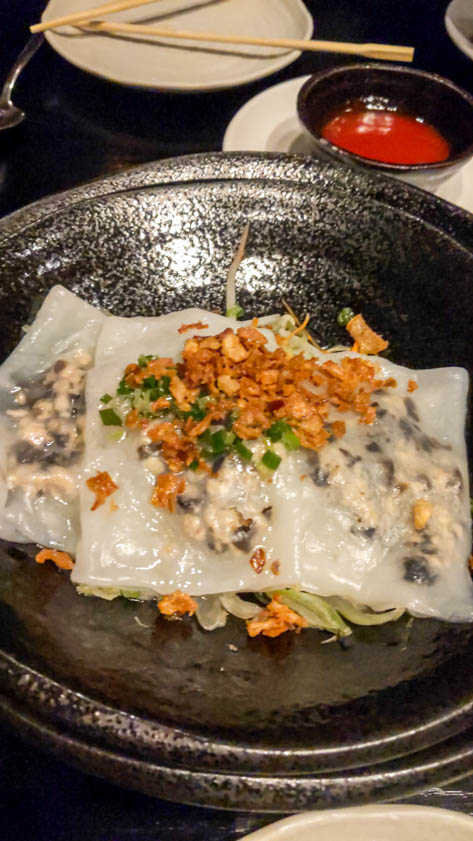 Dose Batignolles (82, Place du Dr Félix Lobligeois): we came here for brunch. This cafeteria located in the XVII district is known for its coffee, and there was actually a long line outside. We got lucky to find a table indoor to enjoy our delicious choices: hot chocolate (chocolat à l'ancienne), lemon cake along with a toast with salmon, fromage frais and egg. All in all, an excellent choice if you're looking for healthy, yet colorful and delicious food. There's another Dose coffee shop in Mouffetard, in the Vth district.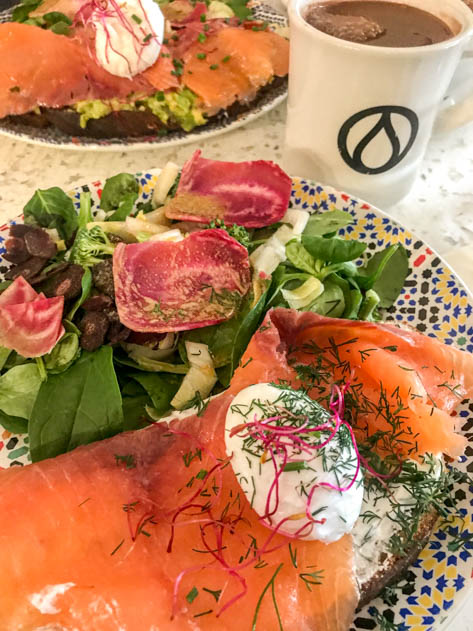 Crêperie des Arts (27, Rue Saint-André des Arts): we had a quick dinner at this crêperie. The funny thing is we came here because we had visited it back in the day with my parents. We ordered galettes au sarrasin: spéciale and cocagne-chèvre miel. In case you're wondering what the difference is between crêpes and galettes, it essentially comes down to the flour they're made with. Crêpes are usually made of wheat flour, while galettes call for saracen flour as their main ingredient.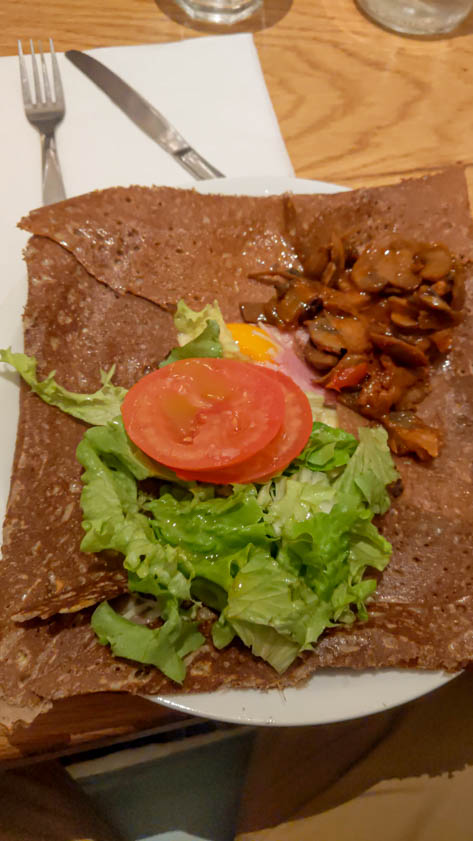 Le Moulin de la Vierge (10 Pl. des Petits Pères): we discovered this tiny cafe by pure chance when we walked out of the nearby Galerie Vivienne. It was rainy and cold, and this charming pâtisserie (bakery) caught my attention with its tempting pastries on display. We ordered a café au lait (latte), a macaron vanille framboise (with vanilla and raspberry) and an éclair au chocolat (chocolate eclair). The prices were rather on the expensive side, but it was worth it and I would totally recommend it. Note: the window shop reads 'Au bon pain d'autrefois', so don't get confused by the alternative name.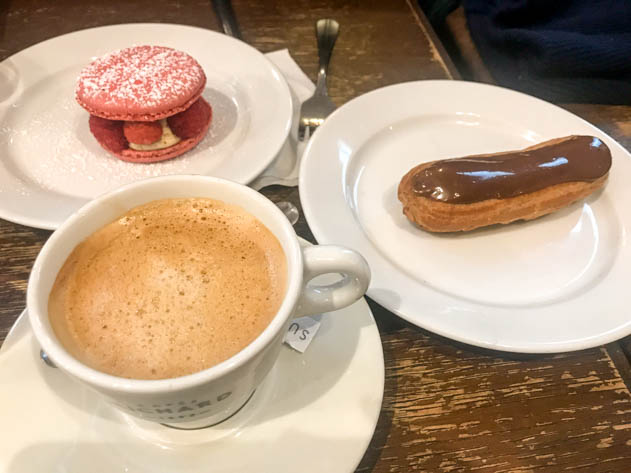 La Rhumerie (166, Bd St Germain): we had dinner here on Sunday night. This creole restaurant featuring live music and a lengthy list of rhum choices wasn't very exciting in terms of food. We ordered the creole dish (assiette créole including accras de morue, boudin créole, bananes plantain frites, achards, ailes de Poulet marinés à l'Antillaise and chiquetaille de poisson) and a punch coco cocktail. Two very popular nearby options are Café de Flore and Les Deux Magots.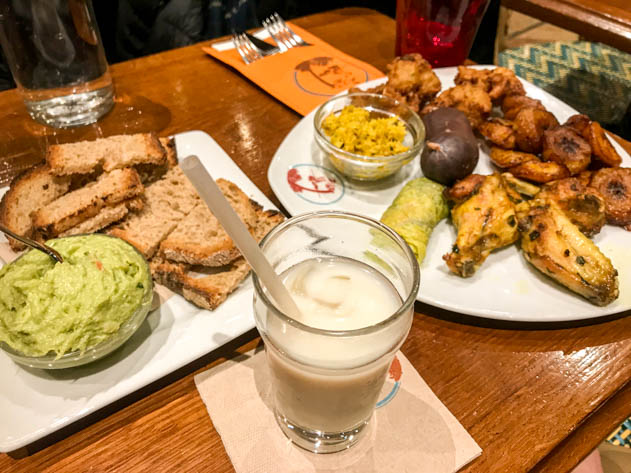 Brasserie Thoumieux (79, rue Saint Dominique): I totally recommend this spot. My brother and I came here on Monday night after visiting the Eiffel Tower. Located in the VII district of Paris, the décor is vintage and the food is just exquisite. To get us started, we ordered pâté (terrine de campagne et toasts) and tuna tartar with spicy avocado (tartare de thon et avocat spicy), followed by duck confit (confit de canard de la maison Castaing). To finish on a high note, we asked for the millefeuille (millefeuille vanille coeur coulant caramel).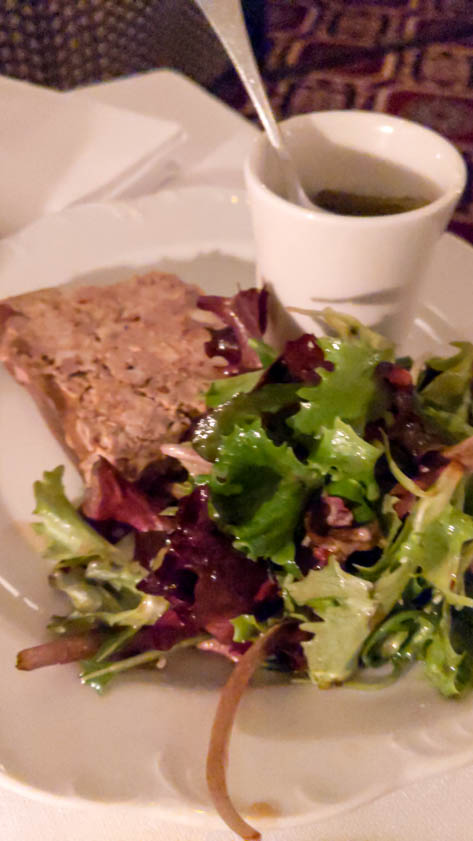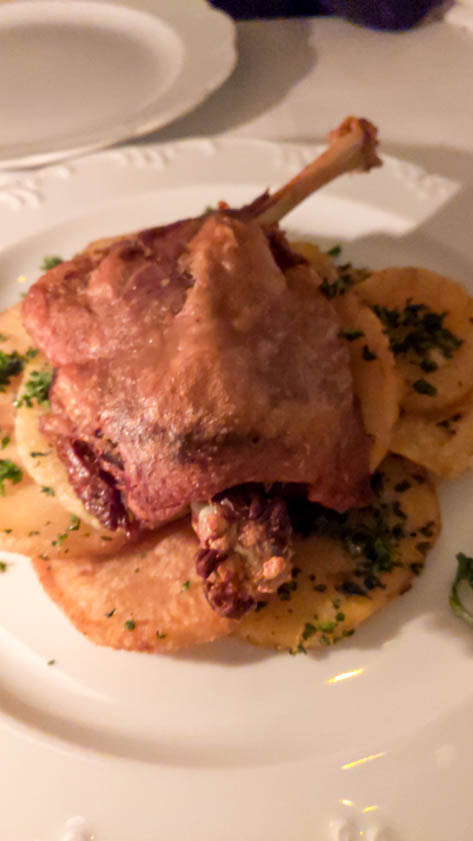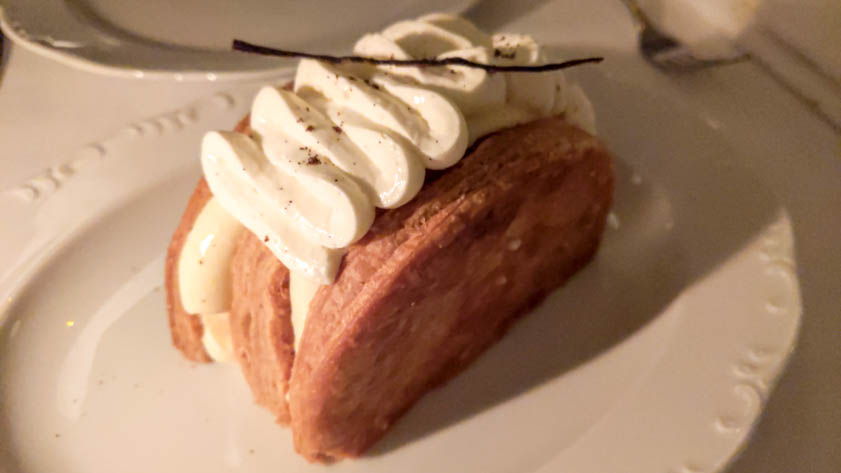 Au bon coin (49 rue des Cloys): I came here for lunch with my good friend Mathilde. This third generation unpretentious bistrot serves French traditional recipes. When I visited, I went for the petit salé aux lentilles (lentils with pork meat). Good option for a quick, simple and cheap lunch fix.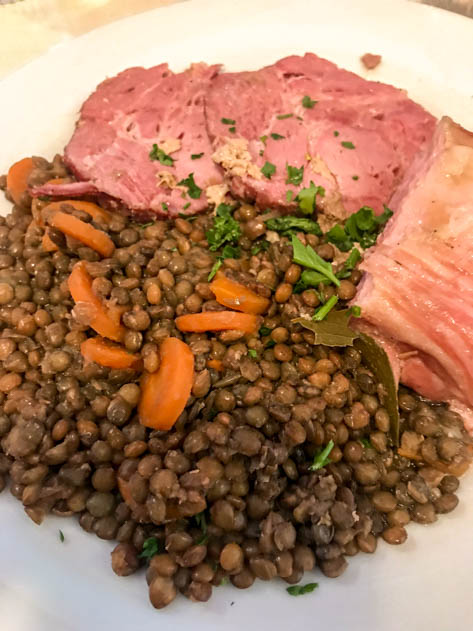 Where to sleep in Paris
During our whole stay, my brother and I slept at the Aparthotel Adagio Vanves Porte de Versailles. Located just seven minutes away from the metro station in Vanves Malakoff, this hotel covered perfectly our accommodation needs without being too fancy or breaking the bank. Our room came with two tables, which were great when we had to work remotely or eat in. Breakfast was included too. Besides, we could see the Tour Eiffel from far away! 🙂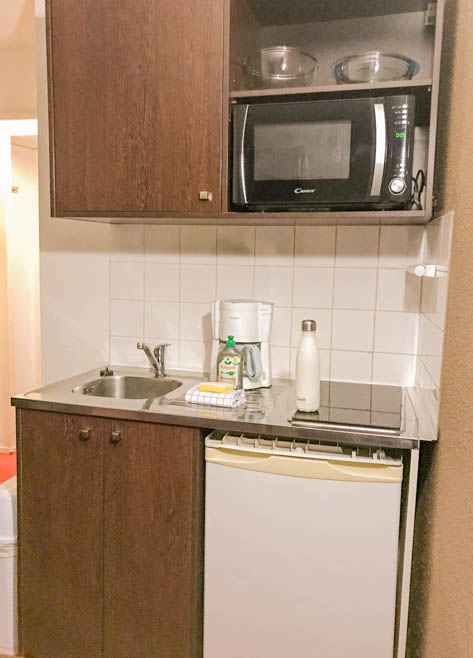 During our stay I discovered that Aparhotels Adagio are pretty much based around the world: check all their destinations here, from Brazil to the UK or even Switzerland.
My itinerary around Paris
Below you will find a map with all the attractions and restaurants that we covered during this trip to Paris. Make sure to save it for later in case you're traveling there soon!
How did you like this post about Paris? Is there anything else you would add? Let me know in the comments below! À bientôt!