The perfect summer day trip: Guéthary & Biarritz
Although this route is perfect for a summer day trip, it will also amaze you if you do it in any other season. Both Guéthary and Biarritz are beautiful, so I'm sure you won't be disappointed by these couple of French towns by the Atlantic coast! Ready to feel those wanderlust vibes?
Driving along Route de la Corniche
The scenic route D912 called 'Route de la Corniche' is a drive that you will enjoy rain or shine. Starting (or finishing) in Hendaye and going all the way to St Jean de Luz, this road never ceases to take my breath away. Since it runs along the coast, you can expect rugged cliffs followed by a never-ending sea in the horizon on one side, with green hills and mountains splattered with sheeps or pottoks (a pony native to the Pyrenees of the Basque Country in France and Spain) on the other side. On this beautiful route, you will pass by cute villages such as Socoa, Ciboure or St Jean de Luz. Of course, you can also take a shortcut and use the highway A63, but hey, usually the longest routes are the best.
Interested in exploring more coastal villages on the French side? Find my list below: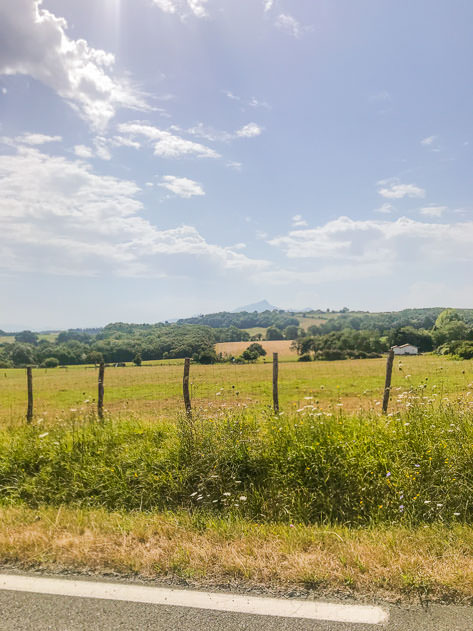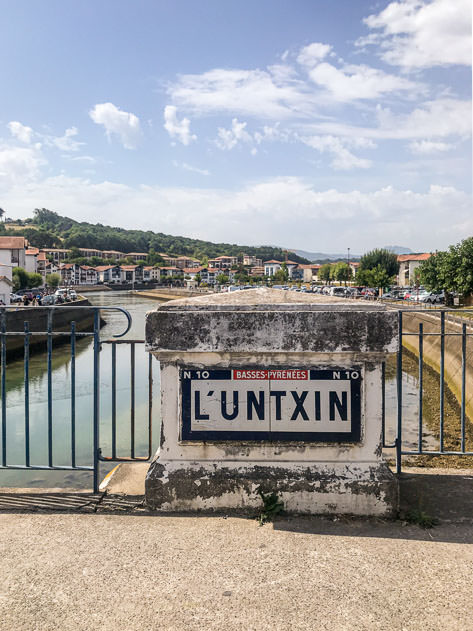 Plage de l'Uhabia in Guéthary
After passing St Jean de Luz, follow D810 for 15 minutes in order to reach our next stop along the French Atlantic coast: Guéthary. This small typical Basque village looking onto the ocean is perfect for both surfing and recreational activities. We picked plage de l'Uhabia as our beach spot for a Sunday picnic and swim. Compared to my favorite beach with fine sand in Hendaye, I have to admit that I didn't like the little stones on the shore in Guéthary as much. Oh well, I guess it's good for a change some times! In any case, we really enjoyed our afternoon there going in and out of the water. The funny thing is that it even rained when we were there and our beach umbrella turned out to be really handy. Basque summer weather can be rather unpredictable, so be prepared!
Regarding the services at the beach, you can either park next to it or across the main road. Toilets and showers are also available although there are only two for the whole beach, which I find is too little given the size of plage de l'Uhabia.
Click for more beach posts.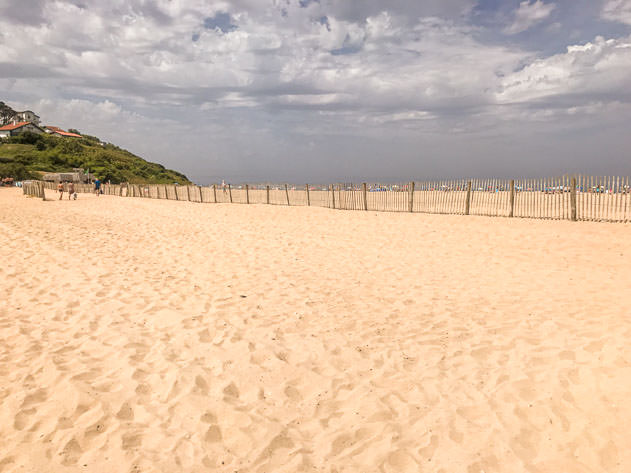 Strolling around Biarritz
Since the sun was out and about again, we moved from the beach in Guéthary to the nearby and glamorous Biarritz. Famous for being a popular holiday resort since European royalty began visiting it in the 1800s, it is also a major destination for surfing.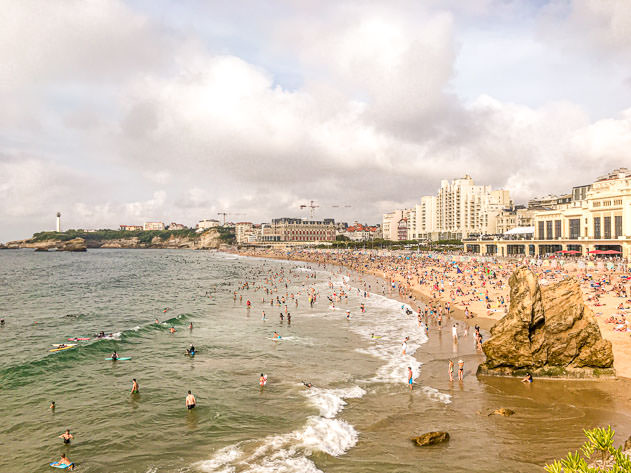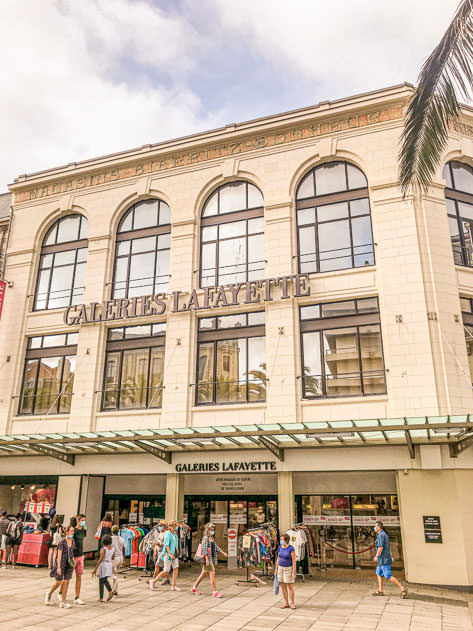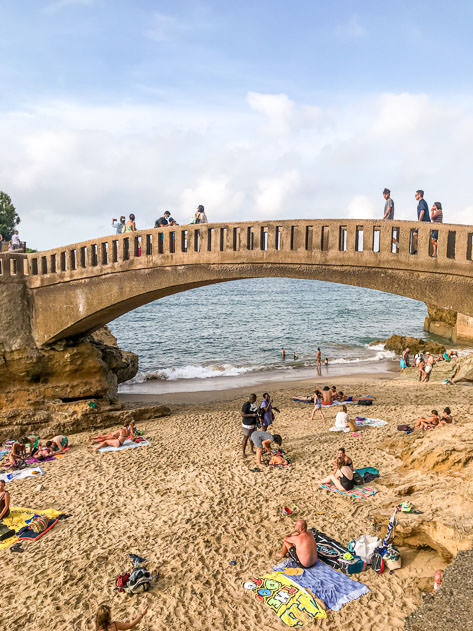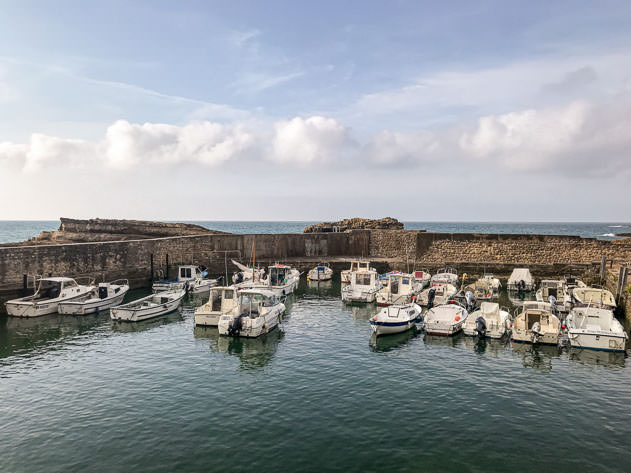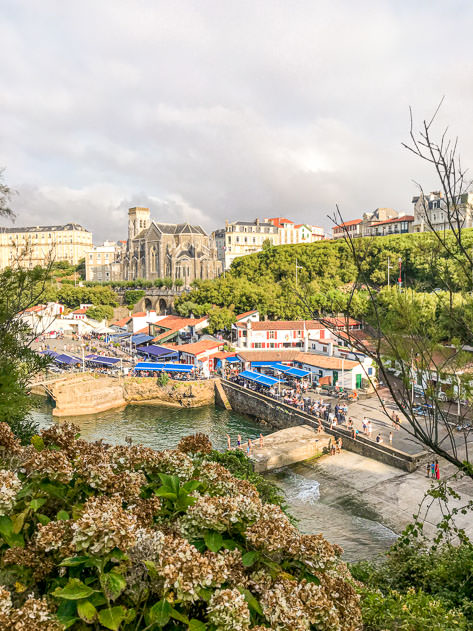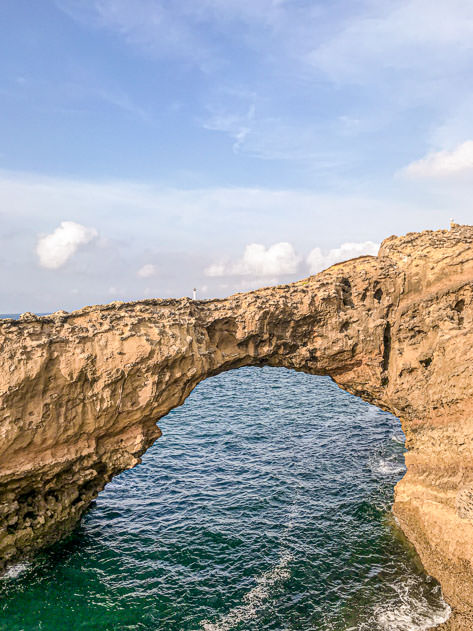 Not sure where to get started when visiting Biarritz? No worries, I've got you covered: read this post and you'll be good to go.
Walking can make you feel hungry, so why not get a crêpe? My newest foodie discovery in Biarritz this time around was Le Blé Noir. Their location in front of the Atlantic ocean is hard to beat and the same goes for their food. I tried their crêpe au Nutella and it was just delicious: big, warm and with plenty of Nutella to satisfy my sweet craving. In addition to crêpes, Le Blé Noir also offers salty galettes (I promised myself to try one of these next time, they looked yum!), salads, smoothies, teas and ice creams.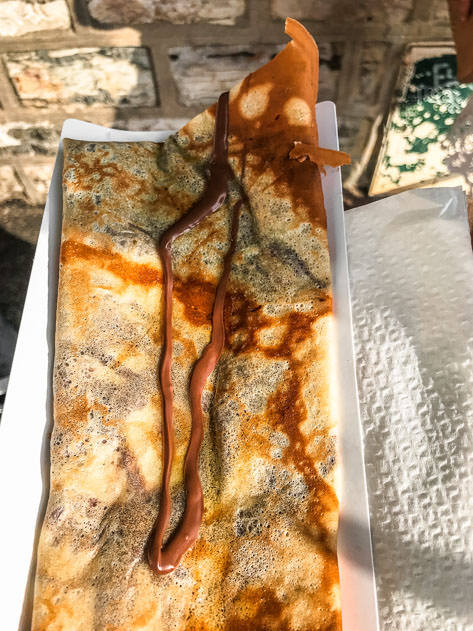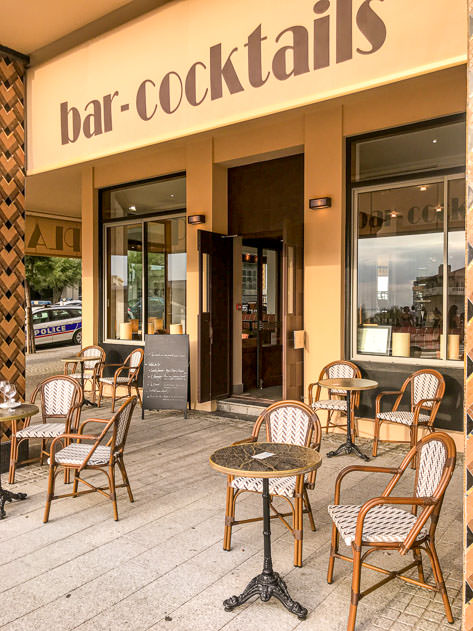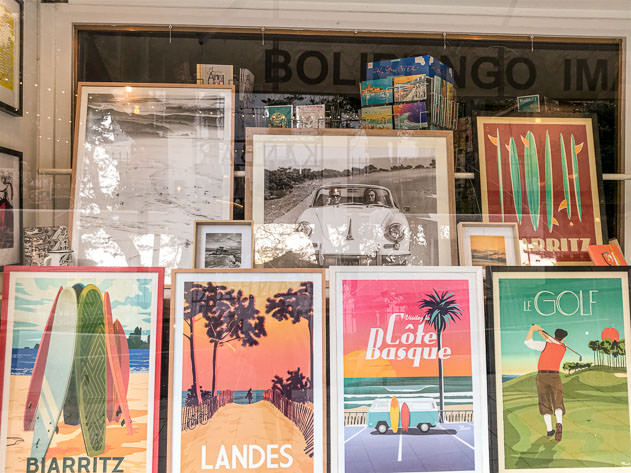 On our way back home, we stopped in St Jean de Luz to catch a breathtaking sunset.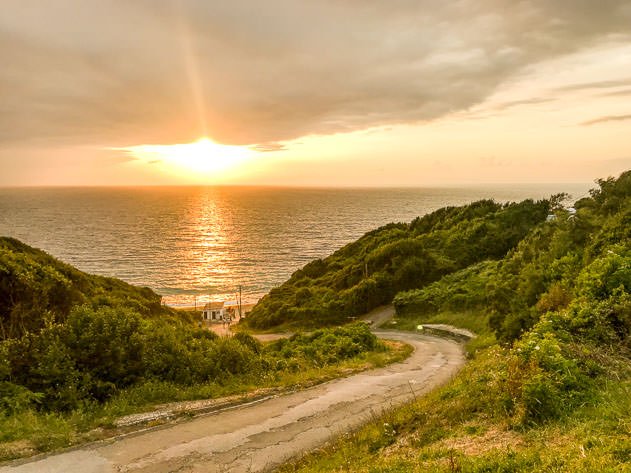 I hope you liked this post! If you did, please leave your comment below or feel free to share the info!