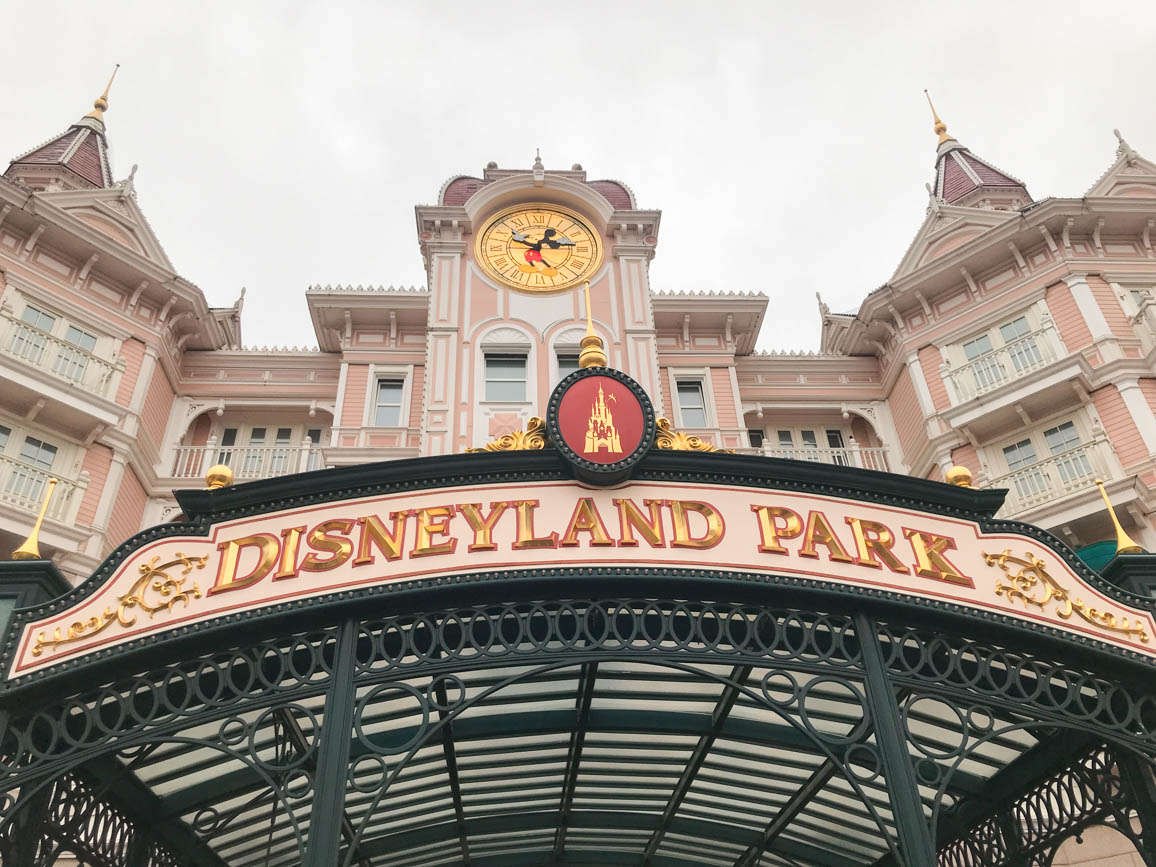 Tips for your visit to Disneyland Paris
Paris may be the city of love, but it is also worldwide known for its theme park: Disneyland Paris. No matter how young or old you are, I can guarantee you'll never forget your stay here. During our recent trip to the French capital, my brother and I spent a day in Disneyland. Learn all the tips for your visit to Disney: from what you can do, where you can eat or sleep and how to get there. Enjoy!
5 tips (+bonus) for your next visit to Disneyland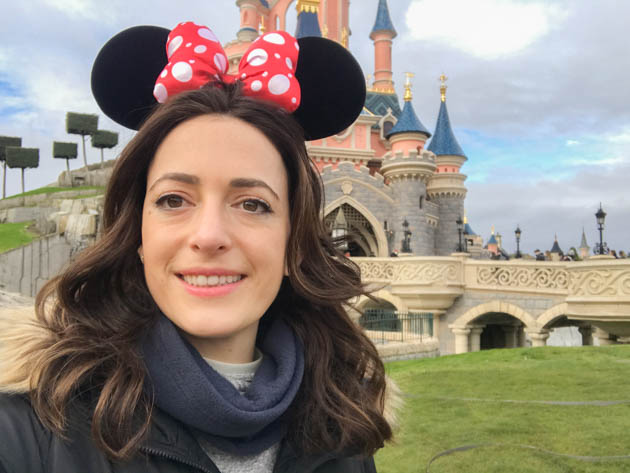 First things first. You're visiting Disneyland Paris soon and you're excited. I totally get it, and that's why I'm sharing with you five tips plus a bonus so you make the most out of this magical experience.
What to do in Disneyland Paris
Let me start by saying that Disneyland Paris actually includes two parks: Disneyland Park and Walt Disney Studios Park.
While Disneyland Park transports you to the enchanting world of the Disney characters we know and love (Mickey, Minnie, Cinderella or Aladdin to name just a few), Walt Disney Studios Park will make you feel as if you were living in a movie.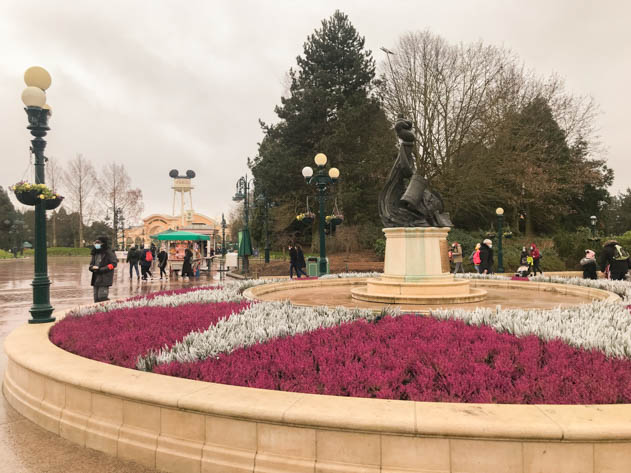 In this post, I will solely focus on Disneyland Park, which is divided in five lands: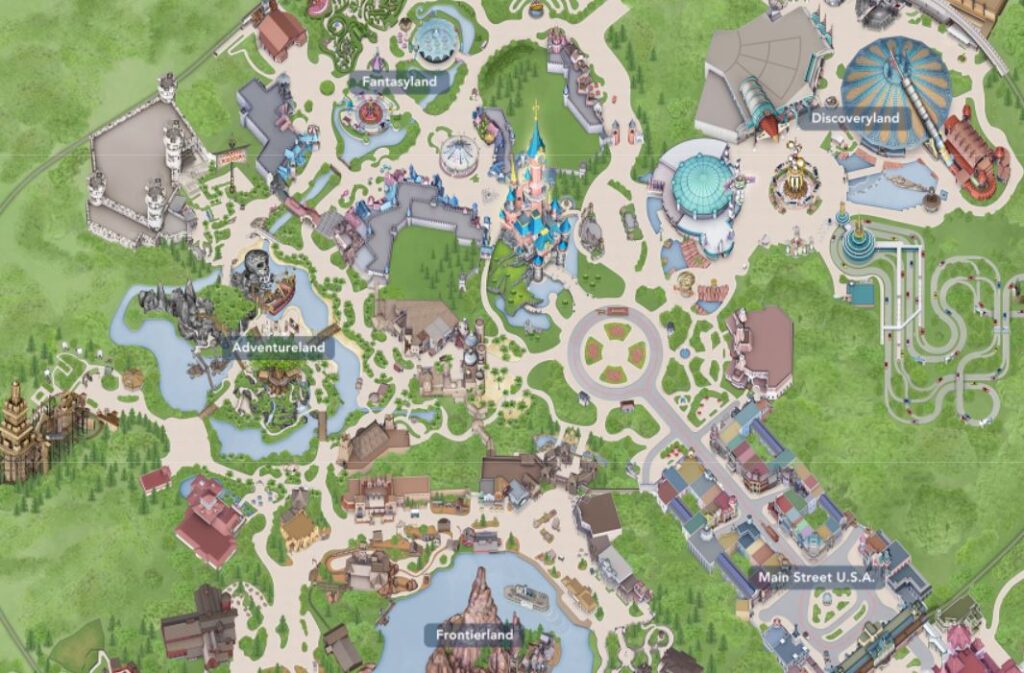 You can check the whole list of attractions at Disneyland Paris, from thrilling rides to more family friendly ones.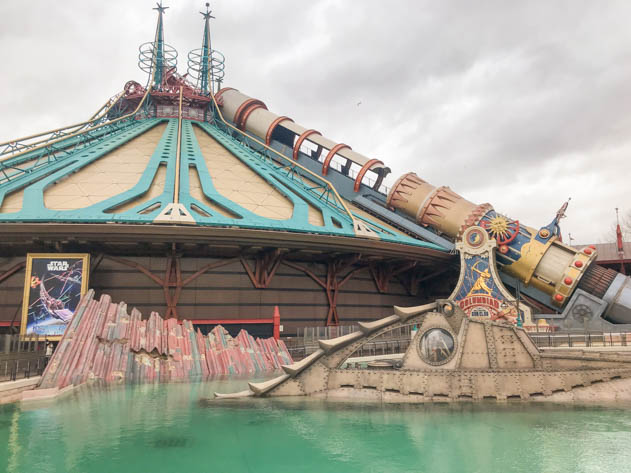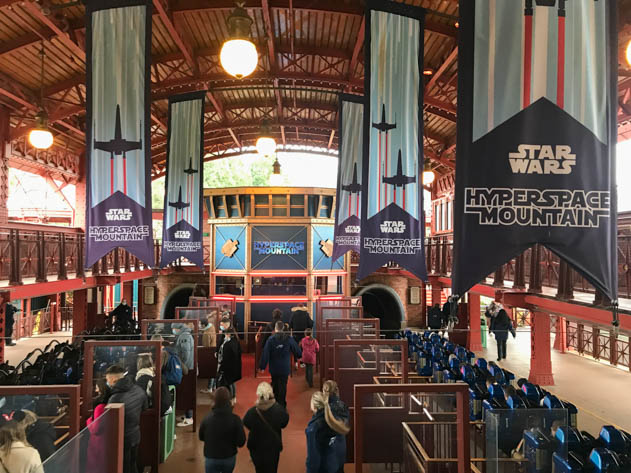 Previous visits to Disneyland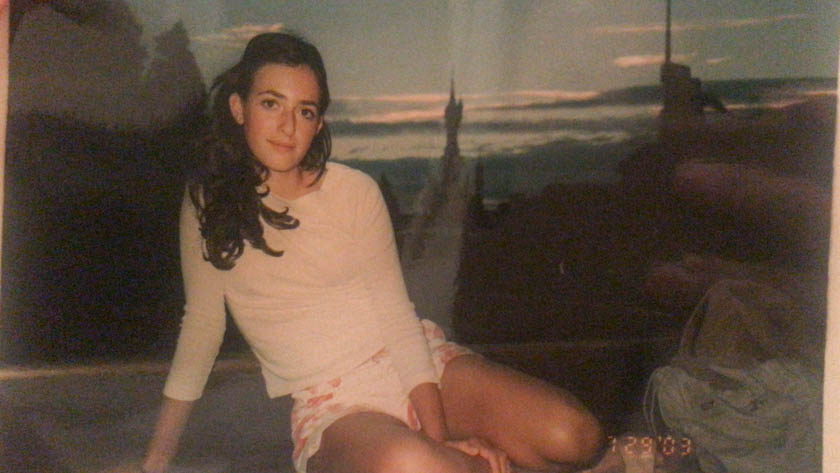 This was actually our third visit to Disneyland, as my brother and I had already been here in 1999 and 2003 during our summer holidays with the campervan.
And what has changed in Disneyland Paris since then you may ask? Well, I would argue a lot of things are different now.
First of all, COVID-19 wasn't among us yet, which means there was no need to wear a mask or wash your hands with hydroalcoholic gel every now and then. On a similar note, I recall you would bump into your favorite Disney characters around the park and you could take pictures with them. However, nowadays these have been replaced by Meet 'n' Greet experiences with physical distancing.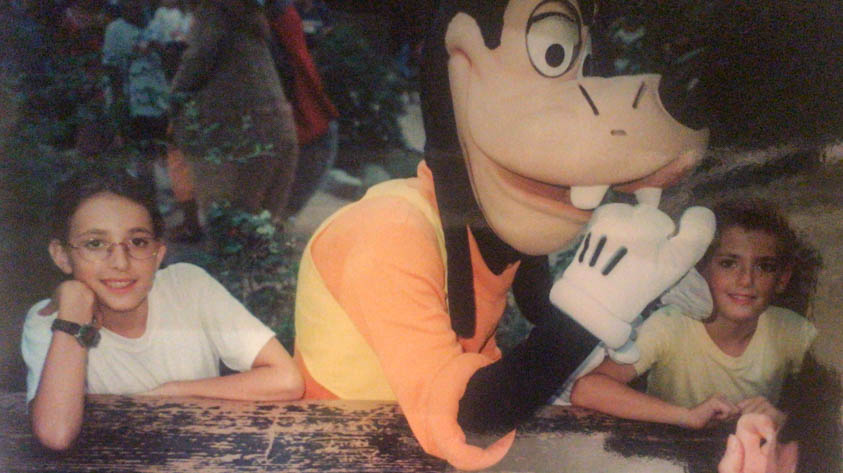 Second, I remember we really enjoyed the fireworks show late at night in Disney. Unfortunately, this time around there was just a Disney Stars on Parade with the main Disney characters at 5pm.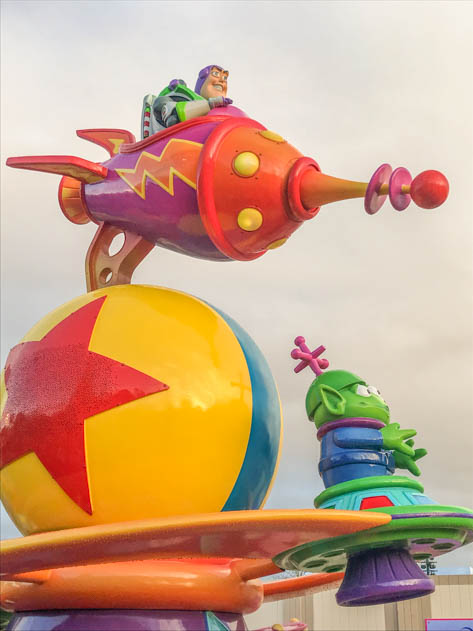 Third, in previous visits there were way more people visiting the park, probably because it was the busy summer period. One of the perks of coming to Disney during the low season of February was that we barely had to queue for more than 20 minutes in any attraction (you can of course skip the line if you purchase the Disney Premier Access). However, quite a few rides were closed this time around. I guess this was due to maintenance reasons and/or in preparation for Disneyland Paris' shiny 30th anniversary.
Visiting Disneyland with kids vs without kids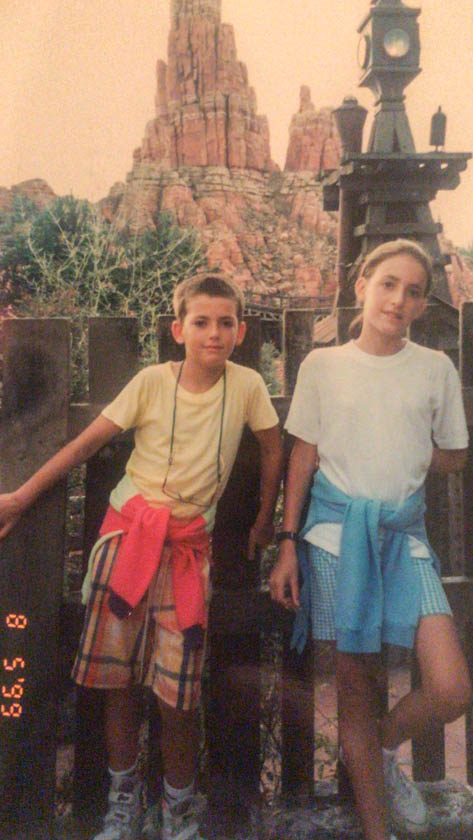 I have no kids at the moment, so I can't really judge, but I've visited Disneyland Paris both as a kid / teenager (when I was 11 and 15 years old) and as an adult (being 34). However, I'd say the experience was pretty similar in terms of how much I enjoyed the three times I've come. I understand this may be different if you explore the park as a toddler or small kid, since you wouldn't be allowed in the more adventurous rides for security reasons.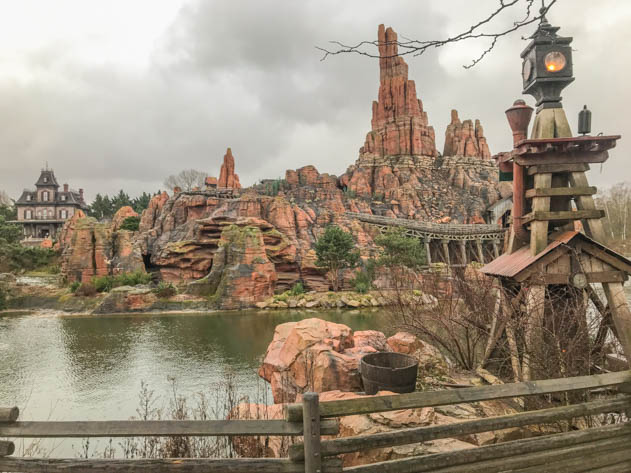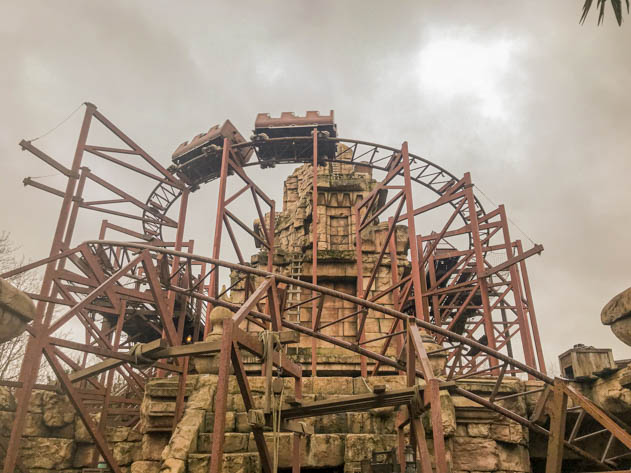 The thing is Disneyland truly has something for everyone. While kids will be impressed by the joyful shows, the family attractions and the shiny costumes of their beloved Disney characters, adults will prefer to spend time at thrilling rides (in my view, the coolest ones were Star Wars Hyperspace Mountain, Indiana Jones and the Temple of Peril, and Big Thunder Mountain).
In any case, make sure to visit the themed shops and boutiques throughout the park (with caution if you want to stay on budget) to bring home an unforgettable souvenir from your stay at Disneyland Paris.
Where you can eat in Disneyland Paris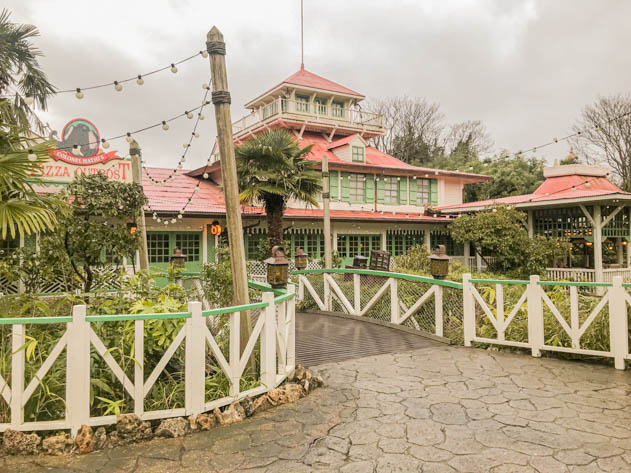 When it comes to food, there are plenty of dining options throughout Disneyland Paris be it at the park, the hotels or the Disney Village. With a variety of themed restaurants to choose from in terms of cuisine and budget, visitors are able to taste snacks, quick bites or buffets from around the world including vegan, vegetarian, organic and even children-friendly meals. Kids will certainly enjoy dining in the presence of their favorite Disney characters too, so make sure to book well in advance.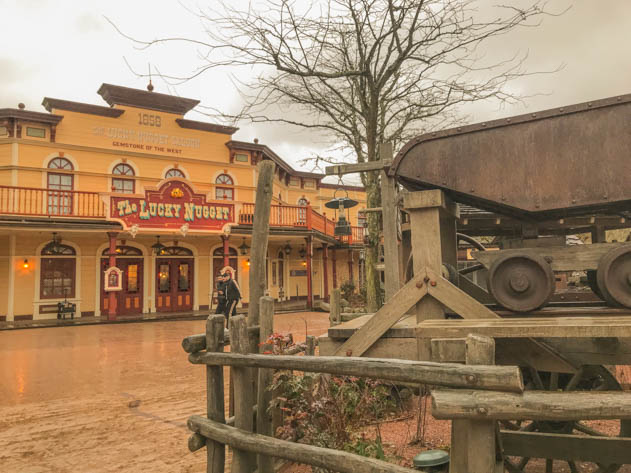 However, in my view, most cafés and restaurants in the park are quite expensive. So if you're traveling on the cheap, I would strongly suggest you bring your own food (which is allowed): your budget will thank you for it, trust me! Of course you can always buy some treats if you feel like it. 🙂
Where you can sleep in Disneyland Paris
n case you feel like going for a full immersive experience, Disneyland features plenty of Disney hotels to stay in. Its themed hotels give you the possibility to sleep at fairytale-like rooms, a ranch or even a cabin lodge. There's truly something for all ages, tastes and budgets!
When staying at one of Disney's hotels, you get the chance to enjoy food at Disney-themed restaurants and bars, take selfies with your favorite Disney characters in the designated spots and relax at their leisure facilities including spa centers and pools.
When booking a night at these hotels, you also unlock unique perks such as free parking, entering the parks before everyone else or shuttle to the parks.
How to get to Disneyland Paris
Disneyland Paris parks are located around 35 km east of Paris, in Marne-la-Vallée/Chessy. There are various ways to get there, including by plane, train, car or shuttle. You can check all the options to get to Disneyland Paris here.
This time around we took the RER A train (red line) to Marne la Vallée / Chessy. I recommend you to buy a special ticket in the metro station including both the metro and the RER train. Depending on where you're staying, it might take a while to get to Disneyland, so plan accordingly and make sure to check the park hours in advance. For example, during our stay in Paris, we slept at the Aparthotel Adagio Vanves Porte de Versailles, which lied seven minutes away from the metro station in Vanves Malakoff, and each leg of the trip to Disneyland took us around one hour and a half!
Want to read more about Paris? Check out these posts below:
If a visit to Disneyland Paris wasn't enough, you may want to check out these other fun options: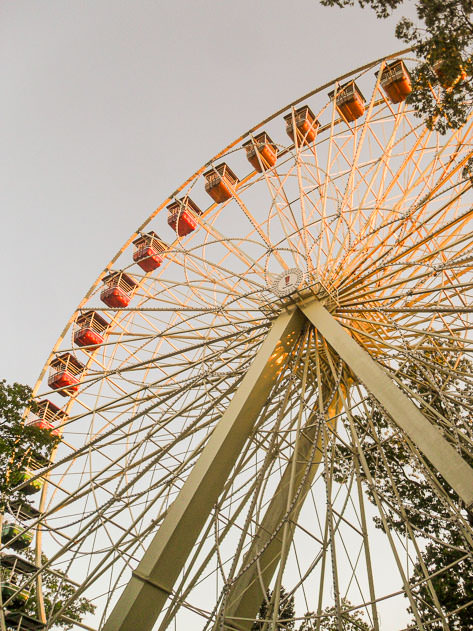 And if you feel like exploring amusement parks even further away, take a look at these:
Were these tips useful for your next visit to Disneyland Paris? Have you already visited the park? How did you like this post? Please share in the comments below.