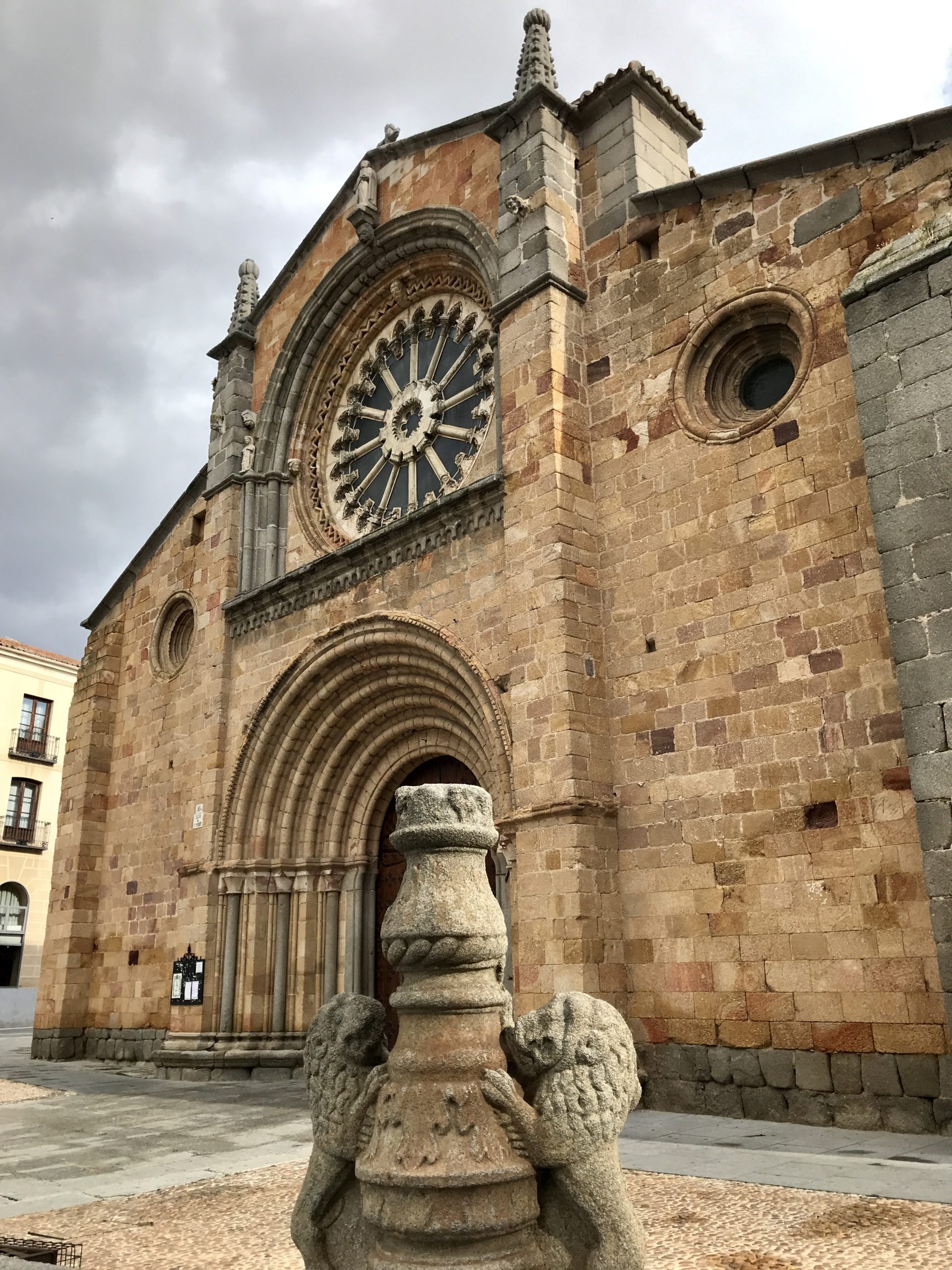 Starting the Christmas season right: Madrid, Extremadura & Ávila
It's almost Christmas and it was time to fly back home from Bolivia! Here's my one-week itinerary back in Spain before heading to my hometown today. Non-stop as you can see! Since moving for good to Tarija in July, I hadn't had the chance to travel outside of Bolivia. But with Christmas around the corner, it was time to spend some quality-time with our beloved ones back in Spain.
We usually land in Madrid, not only because the most convenient flights go there, but because my boyfriend's family lives in the outskirts of Spain's capital. Feel free to check my Majadahonda travel guide.
However, just two days upon arrival, we were already on the road on our way to Extremadura, in the southwest of the country. Our first stop was Cáceres, although we just went to a restaurant and the mall 'Ruta de la Plata'. We then stayed in the Valencia de Alcántara area hunting during the weekend.
After a couple of days in the middle of nature, we got back to Majadahonda. We also spent a half-day in Ávila, just 1h away from Madrid. I recommend strolling around the old town in order to sight see the main monuments such as the church of San Pedro Apóstol, the impressive citywall (Muralla) or the Cathedral. Of course, when in Ávila, you can't miss the famous 'yemas de Santa Teresa' consisting of  egg yolks mixed with a syrup made of sugar, cinnamon, lemon and water. We bought ours at Iselma in the Plaza de Santa Teresa but you can find them pretty much anywhere in town.
One of the days we were in Majadahonda, we also celebrated my boyfriend's birthday with a nice family lunch. We finished the festivities in Madrid with a flamenco show by Manuel Reyes in the Teatro del Canal  and by admiring the display of Christmas lights in the city center.
Trip details
–Accommodation: as last year, we stayed in Hospedería El Convento, located in San Pedro de los Majarretes. This quiet hostelry offers a peaceful atmosphere. Don't miss their restaurant downstairs and try the various local dishes including mushrooms and Iberian products during the winter season.
-Restaurants:
Santisteban: we really liked this place in Cáceres thanks to its elegant and modern decoration and delicious food. We were craving Spanish dishes, so we were happy clients!
El Clavo: this is where we usually meet for dinner with the hunting crew in Valencia de Alcántara. The food is pretty standard but the best of it all is the waiter!
Bodeguita de San Segundo: we had a

tapas

lunch in this small restaurant by the city wall of Ávila consisting of patatas revolconas, tostas de bacalao ahumado con queso Philadelphia y reducción de Pedro Ximénez, solomillo con manzana caramelizada y foie.
Cafetería Flor de Castilla: we had a warm cup of green tea from La Tetera Azul in this cozy place located in Ávila's old town.
Urogallo: I really loved this restaurant in Majadahonda, where we celebrated my boyfriend's birthday. Their portions were huge and we had a food overdose including ensaladilla rusa, chistorra, alcachofas con jamón, palitos de berenjena con salmorejo, croquetas de jamón, sepia a la plancha con alioli, ternera, callos and apple cake. The premises were nicely decorated too! You can check out my favorite restaurants in Majadahonda on this travel guide.
–Note to myself for the next trip to San Pedro de Majarretes: this village is located just 5km away from Portugal, so it would be good to explore the area. Apparently Marvão is worth a visit!