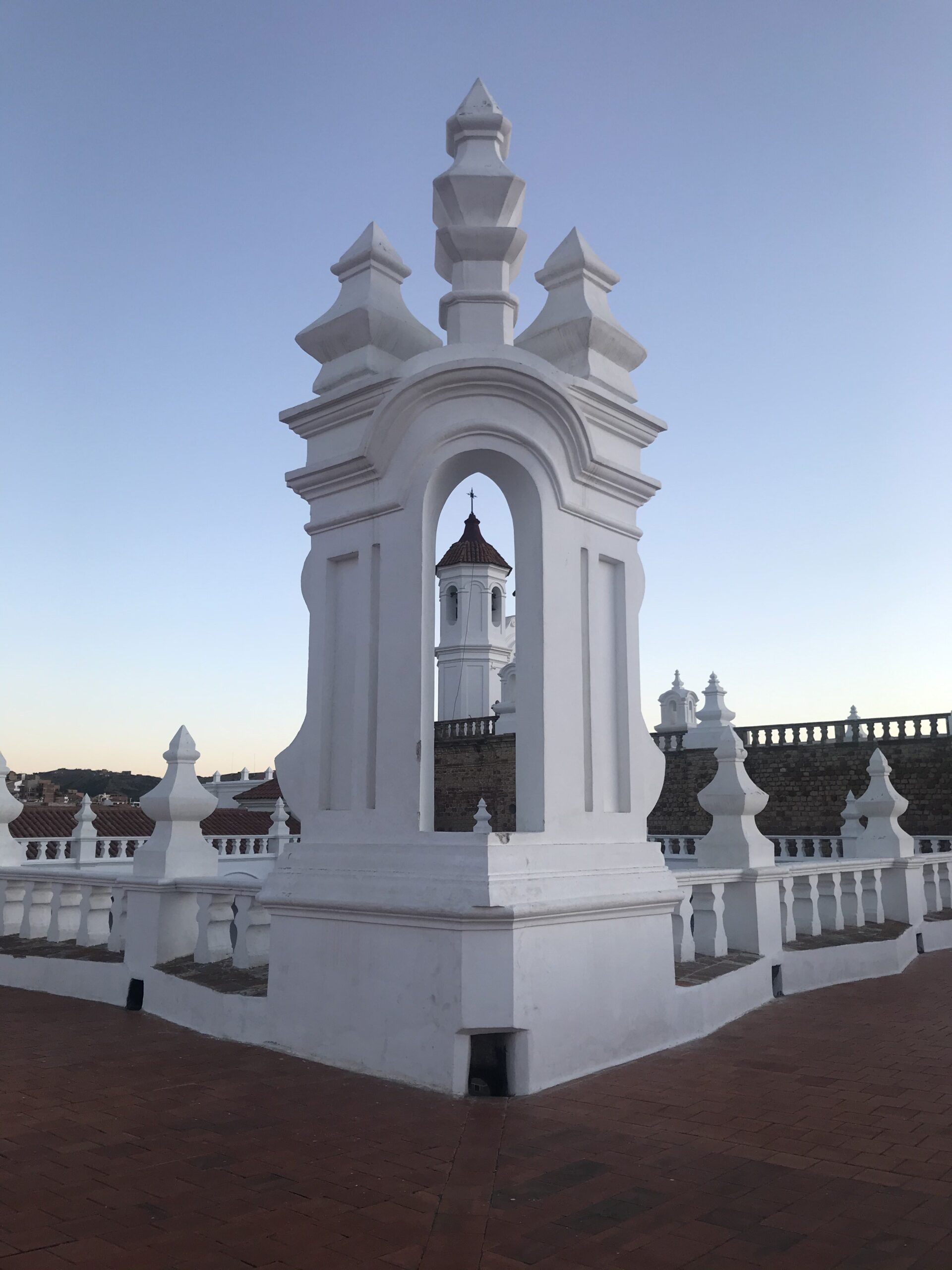 Second round in Potosí & Sucre
Shortly after our first visit to the cities of Sucre and Potosí, here we were again! Keep reading below to learn about our new Bolivian discoveries.
Since my boyfriend's parents were visiting, we decided to take them to Sucre and Potosí once again.
POTOSÍ
During our day in Potosí, we went to some of the must-sees in town, such as the Casa Real de la Moneda and the main squares (Plaza de 6 de agosto, Plaza de 10 de noviembre). Our new discoveries included the Convento de Santa Teresa and the little market by our hotel where you could buy some handicrafts (Plazuela Artesanal). The convent was worth touring with a guide and will take you through various rooms such as the refectory, the church, the library or beautiful colonial patios. This building founded by the Carmelites in 1685 once housed nuns from rich families who entered the order at the early age of 15 years.
SUCRE
After our family visit to Potosí, we spent the next few days in gorgeous Sucre, the constitutional capital of the country. The city was busy celebrating its foundation and there were parades in every corner! During our first afternoon, we took a guided tour to the Casa de la Libertad, the Cathedral Museum (really worth it) and San Felipe Neri, where we enjoyed great views at sunset.
On the day after, we visited the stunning Museo Colonial Charcas, which is full of colonial treasures. We then headed to the Santo Domingo church and the Convento de Santa Clara. The latter was a great discovery too, especially because it had been recently reopened and they were slowly restoring their artworks!
Trip details:
-Flight from Tarija to Sucre, with a short stopover in Cochabamba. We then took a private van from Sucre to Potosí (3h).
Potosí
Accommodation:
We stayed at hotel Santa Mónica again, conveniently located 3 minutes away from the main square.
Restaurants & bars:
–La Trufa Negra: decent restaurant next to our hotel.
–Café de la Plata: central location but pretty standard food.
–Pub La Casona: we had their quinoa balls and trout.
Sucre
Accommodation: 
We stayed at the Parador Sta. María la Real this time around. This elegant hotel is located in a beautifully restored courthouse and we met the owner (a Spaniard) the previous time we visited, so we got a good deal for the weekend (including rooms, a guided tour throughout the main features of Sucre and dinner at Orígenes). We were treated like kings!
Restaurants & bars:
–Azafrán: cute patio for lunch.
–Espacio Cultural Orígenes: entertaining show during dinner time highlighting dances, music and clothing from various Bolivian indigenous groups.
–Brewcraft: this brewery had recently opened when we went. They serve great beers and popcorn!