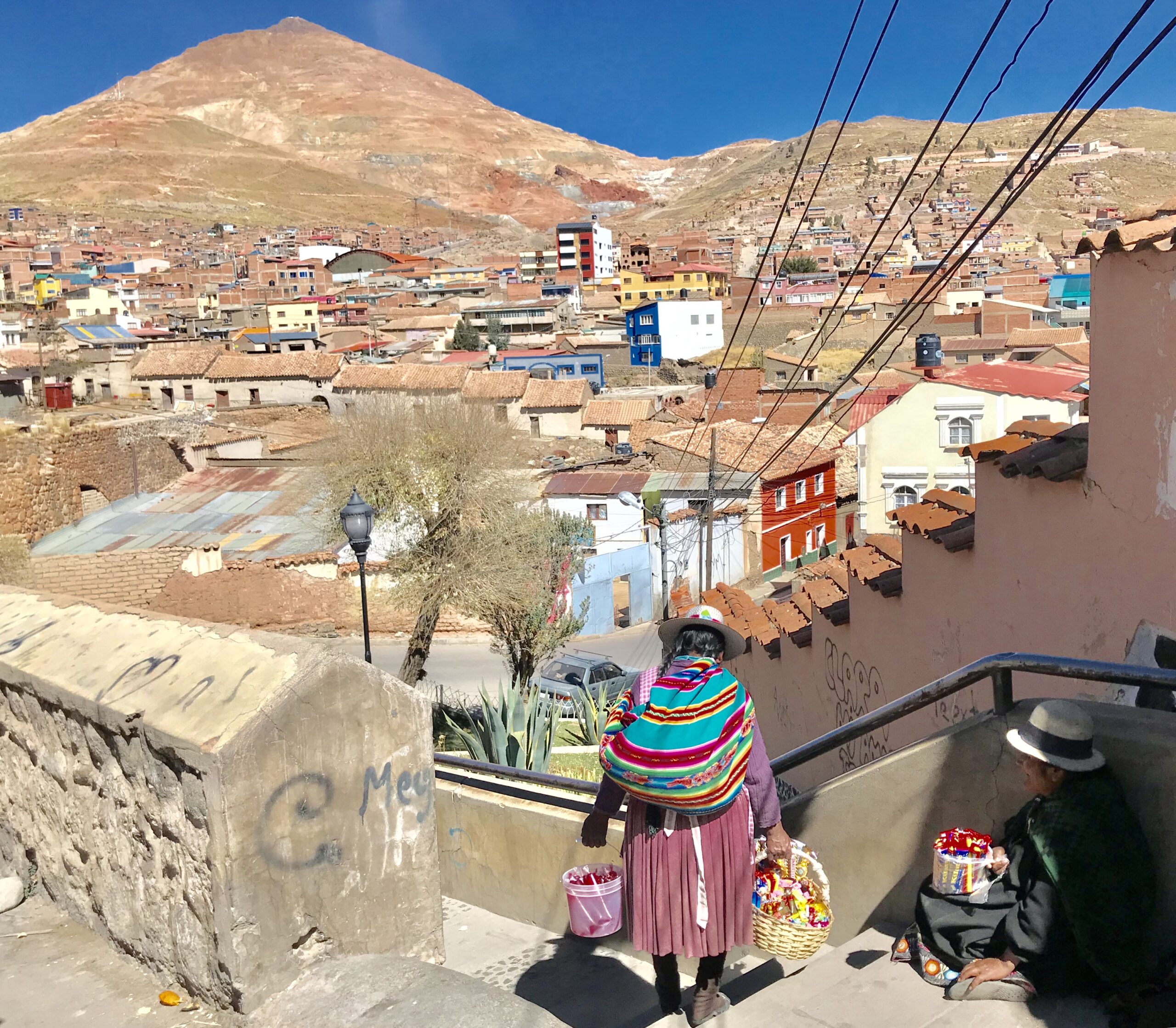 Exploring Sucre & Potosí (part II)
After a 3h30 uphill bus ride through a dry and rocky landscape, we got from Sucre  to Potosí. The city is the highest in the world (at 4,100 metres) and is famous for its silver deposit on Cerro Rico.
Potosí's history is a tragic one due to its mining tradition which started during the Spanish colonial time. This brought enormous wealth to the city at the expense of the indigenous and slaves living and working there, who still extract silver and tin to this day in miserable conditions. By the way, we decided not to visit the mines but some people book tours to do so.
The Casa Real de la Moneda is the most outstanding building in Potosí and includes a vast collection of machinery used for the minting process, religious art and of course many coins. The guided tour is definitely not to be missed!
Compared to Sucre, Potosí's desolate streets make you think of a glorious time long gone. Many of its colonial buildings have not been restored and sadness seems to be in the air. However, there are some spots worth exploring such as the main squares (Plaza de 6 de agosto and Plaza de 10 de noviembre) and Potosí's numerous churches (San Bernardo, La Merced, Templo de Jerusalén, San Lorenzo, San Francisco, Santo Domingo, Museo y Convento de Santa Teresa).
And talking of the air, beware of the altitude and the cold temperatures in Potosí!
Trip details:
*Sucre-Potosí: Trans Emperador Bus Company departing from Sucre's bus terminal (80 Bs for 2 people, round trip).
*Accommodation in Potosí: hotel Santa Mónica, conveniently located 3 minutes away from the main square.
*Restaurants & bars in Potosí:
–La Trufa Negra: decent restaurant next to our hotel.
–Pub La Casona: we tried their quinoa balls and filete.
–El tenedor de plata: decent restaurant next to Plaza 10 de Noviembre. We had quinoa salad, spaghetti agli e olio and bbq pork ribs.
–Eucalyptus hostel: drink a beer on their rooftop while you admire imposing Cerro Rico.