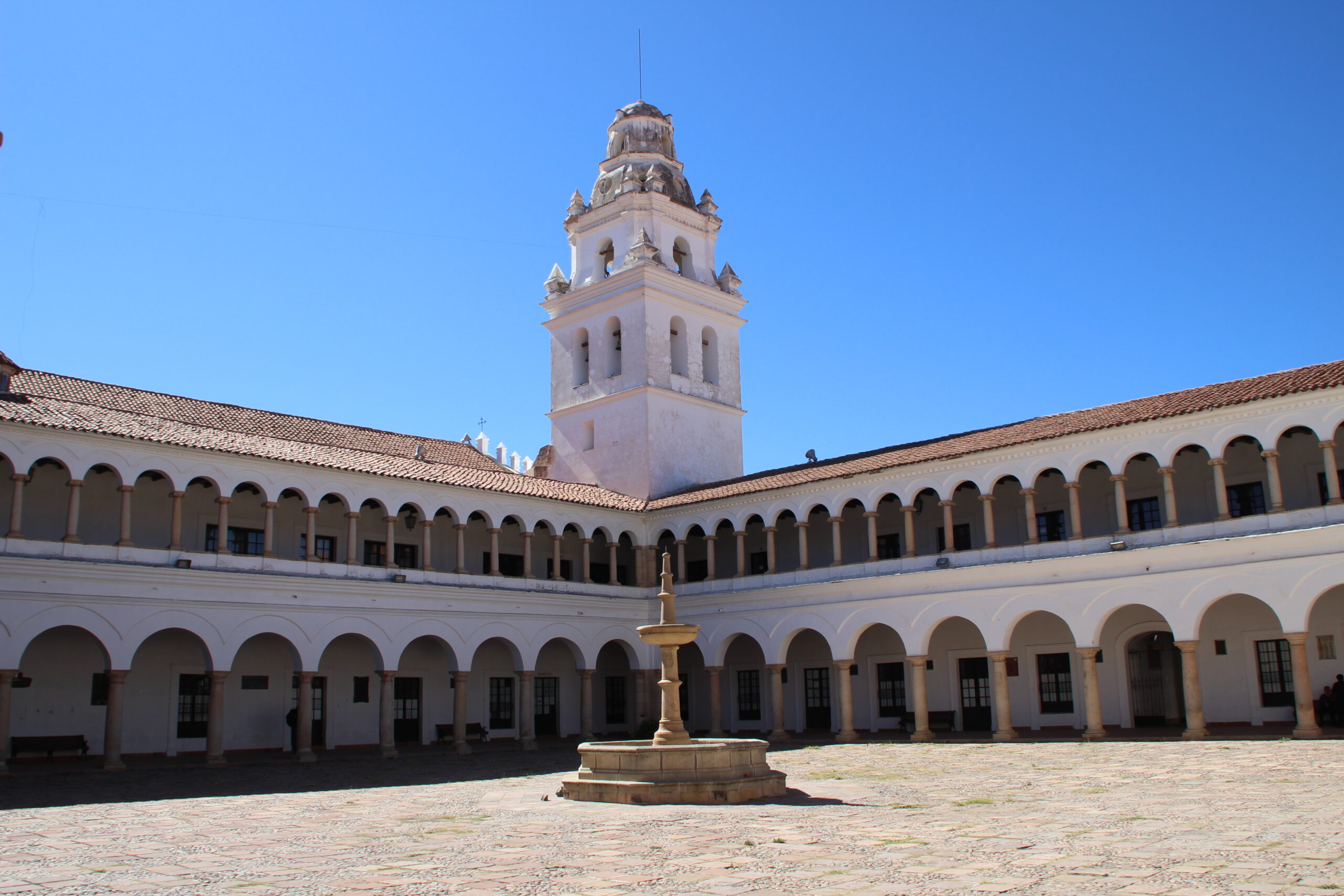 Exploring Sucre & Potosí (part I)
On August 6th, Bolivia celebrates the independence of the country. Taking advantage of the long weekend, we visited Sucre and Potosí. Follow us along the way!
If Sucre is known as the 'white city' it's for a reason. The elegant colonial buildings in the city centre will take you some centuries back in time. Sucre is where Bolivia was born on August 6th, 1825, more exactly at the Casa de la Libertad. Wander around its museum to get acquainted with Bolivian history before further exploring. As you will discover, and contrary to common belief, Sucre (and not La Paz) is the constitutional capital of the country as well as the seat of the judiciary.
After the visit to Casa de la Libertad you shall relax at the nearby Plaza 25 de mayo, which is the main square in Sucre and is dotted by tall palm trees. You will find various public buildings around it such as the Cathedral, the Palacio de Gobierno or the Museo del Tesoro. Walking along calle Arenales you will pass by the University (check out its colonial courtyard). You will then reach plaza de la Libertad; further south lies Parque Bolívar and the ancient train station.
Keep your eyes wide open while exploring Sucre by foot as you will experience unique street scenes (my favorites!). Oh, and by the way, the main cemetery is worth the detour.
Trip details:
*Tarija-Sucre: direct flight with Boliviana de Aviación. Then take a taxi to Sucre (40 minute ride; 60 Bs for 2 people) through a deserted route.
*Restaurants & bars in Sucre:
–Espacio Cultural Orígenes: entertaining show during dinner time highlighting dances, music and clothing from various Bolivian indigenous groups. Try to book in advance. Dinner is very standard but pricey.
–Azafrán: cute patio for lunch.
–El Florín: burger and beers.
–7 lunares: try their typical chorizo chuquisaqueño, although the joint at the Mercado Central is supposed to be the original one.
–Pizzeria Napoli: decent pizzas.
–La Torre Café Mirador: excellent view and drinks from the bell tower.
– Rooftop on casas Kolping: another good spot to chill out and watch the sunset while taking a beer.
–Parador Sta. María la Real: elegant hotel in a beautifully restored courthouse.
Reminder for next time: visit the dinosaur footprints at Cal Orko and explore the views of Sucre from the top of San Felipe Neri's church.