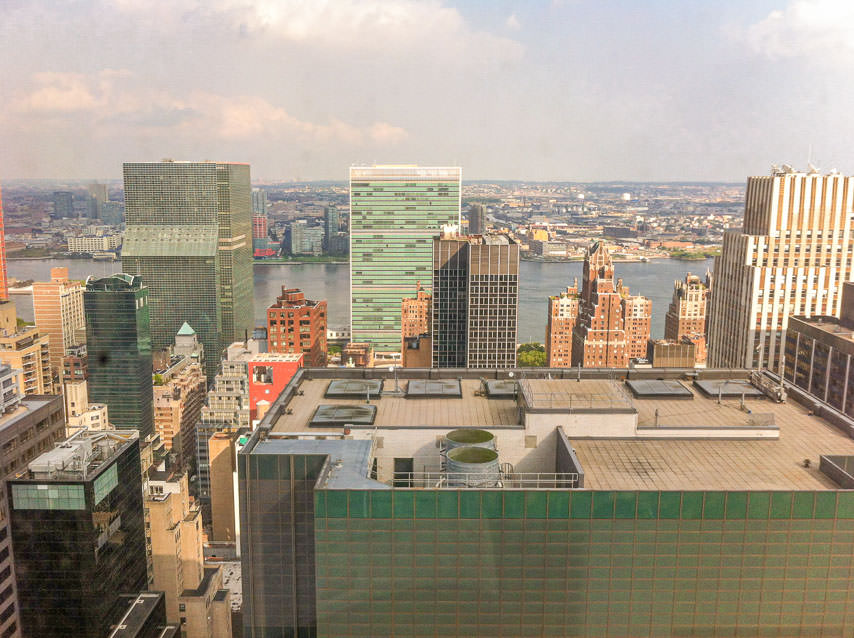 Family road trip (I): New York + Long Island
After traveling to New York with friends back in June and July, it was now time to visit the Big Apple with my family, who came over to the USA for a summer break. Keep reading to discover what we saw this time. As a bonus, we also explored Long Island and the Hamptons!
What to see in New York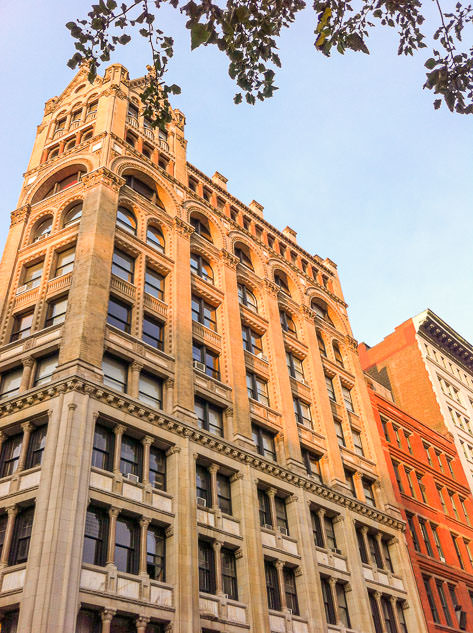 As in my previous posts about NYC, the travel tips are sorted out by the five boroughs that make up the city that never sleeps. With so many spots to discover in New York, I hope this makes it easier for you to pick! At the end of this section you will also find a list with the restaurants we tried during our recent visit.
For your information, we spent four days in the city and one on our way to Boston from Long Island, to give you an idea of how to manage your time while you're there.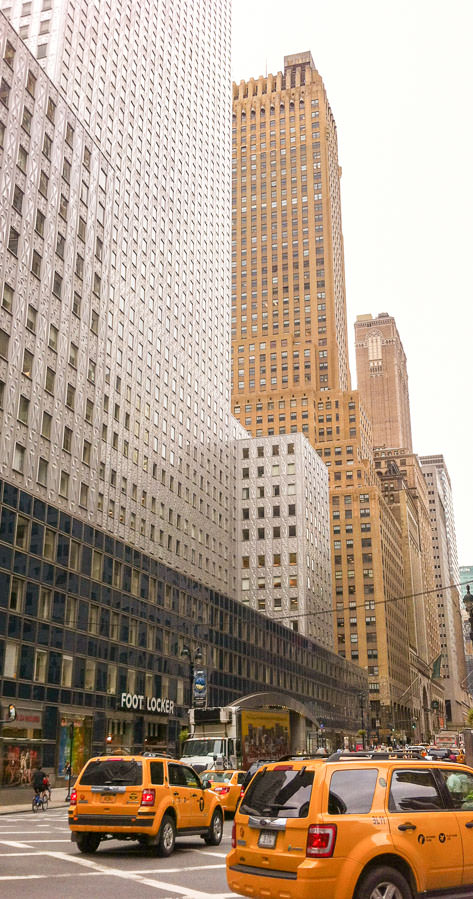 Brooklyn
Brooklyn Bridge
This is presumably one of the most iconic monuments in New York. Come here to admire this incredible construction and enjoy the view over Manhattan.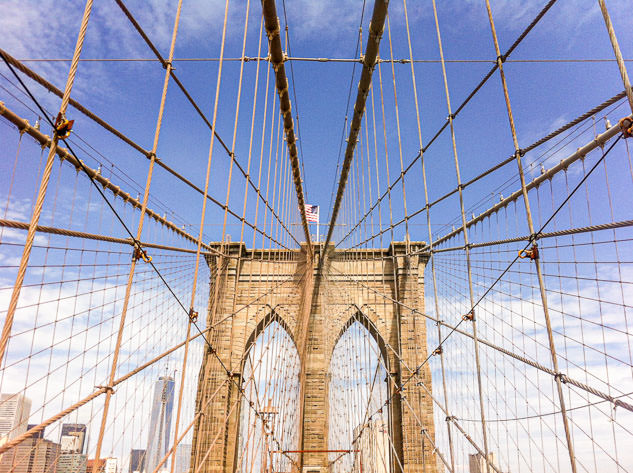 Williamsburg Bridge
Around the end of Bedford Ave, you will find great views over Manhattan. You can also cross the Williamsburg Bridge into Manhattan to reach the headquarters of the United Nations.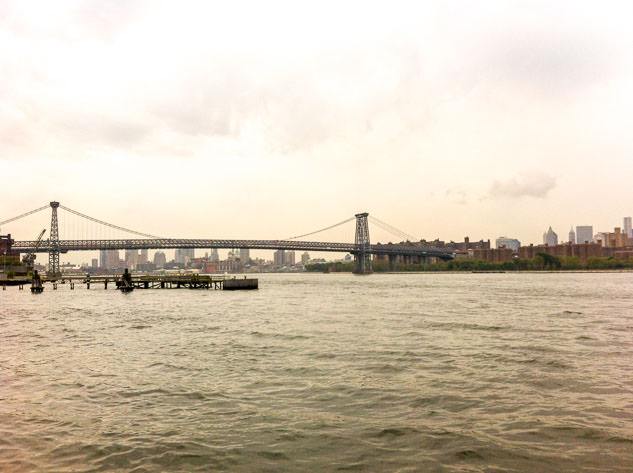 Manhattan
Lower Manhattan
Civic Hall
Woolworth Building
St Paul's Chapel
Wall St
Battery Park
Located at the southernmost tip of Manhattan, this vast park offers breathtaking harbor views, vast perennial gardens, bike paths and grand lawns. One of the sites you can visit while you're strolling around is Castle Clinton, a curious circular castle initially intended to prevent a British invasion in 1812.
South St Seaport
At the lower right side of Manhattan, you will find this area filled with restaurants and shops overlooking the East River and Brooklyn. You can try Seaport District NYC or South Street Seaport Museum while you're in the area.

Tribeca
SoHo
Little Italy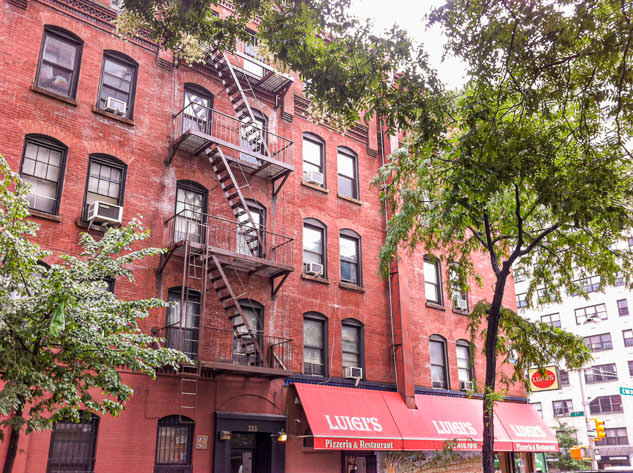 Chinatown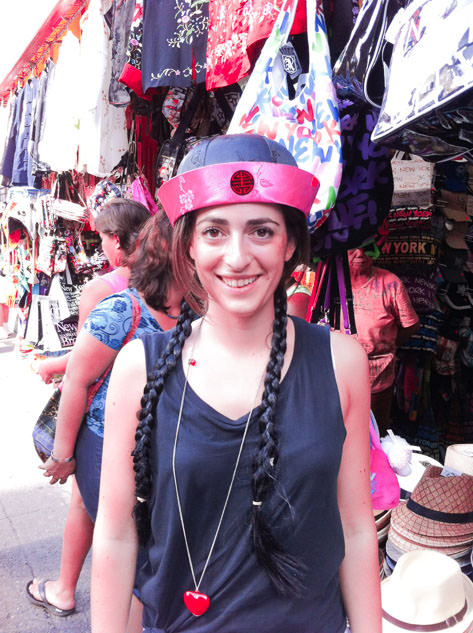 Upper West Side
Browse around the Museum of Natural History and Central Park. You can also stroll through Pomander Walk and the Soldiers' and Sailors' Monument.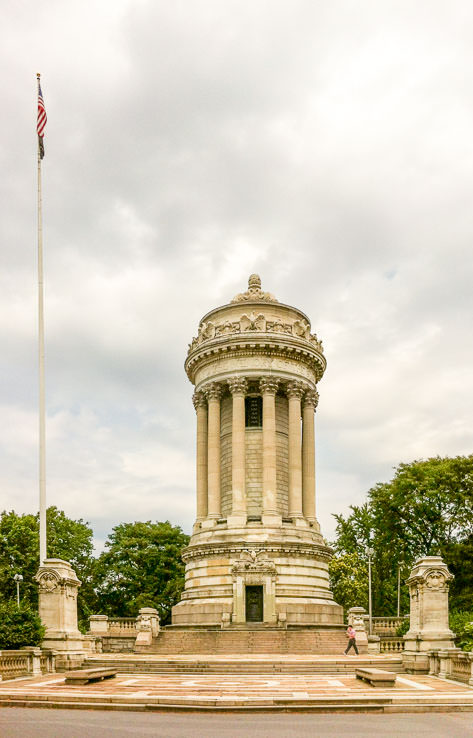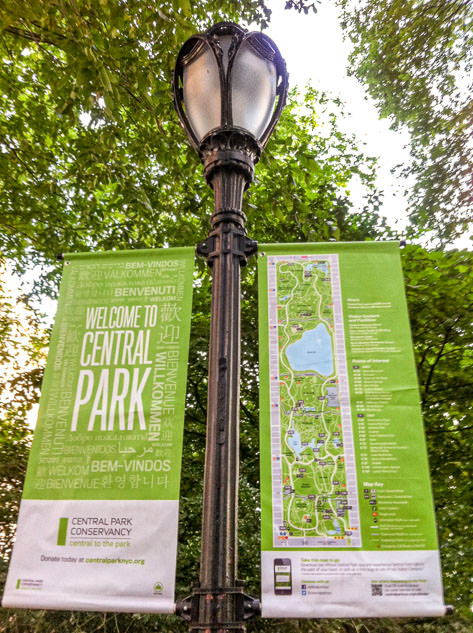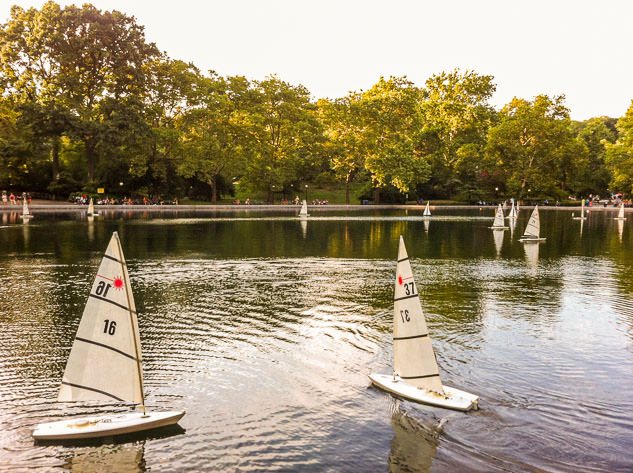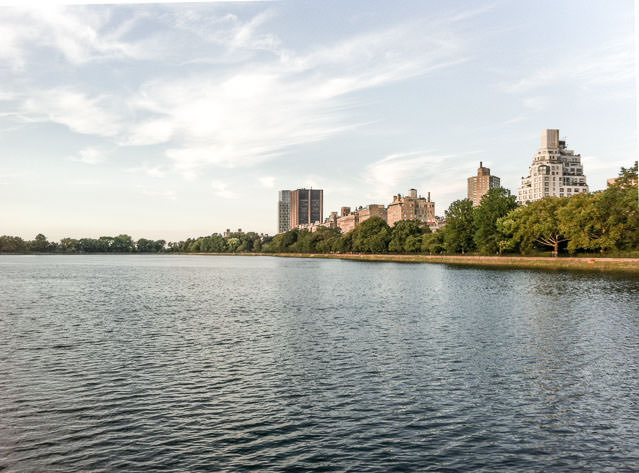 Roosevelt Island
Located between Manhattan on the left and Queens on the right hand side, we visited this tiny island on a rainy morning during our last day in New York. This spot is served by the subway and a cool cable car. Except for a few parks spread here and there, I thought there wasn't much to do or see in here.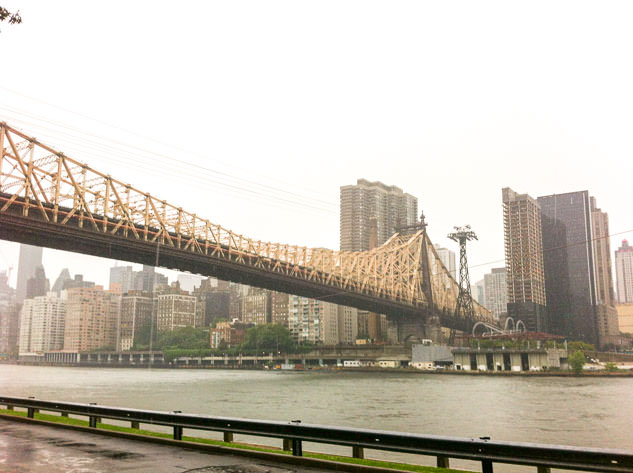 Midtown
Columbus Circle
Fifth Avenue
Grand Central Terminal
Times Square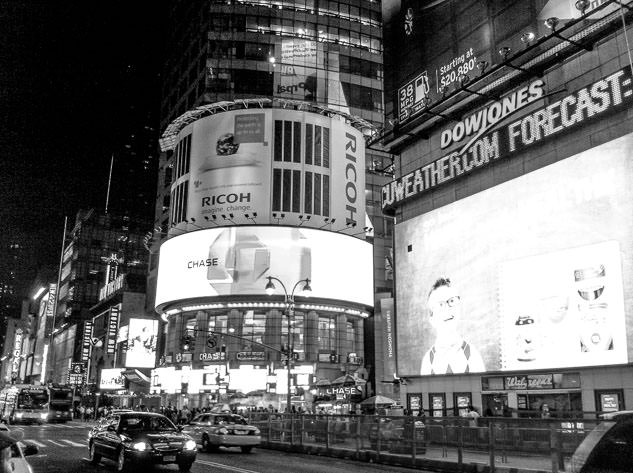 Chrysler Building
New York Public Library
Bryant Park
Empire State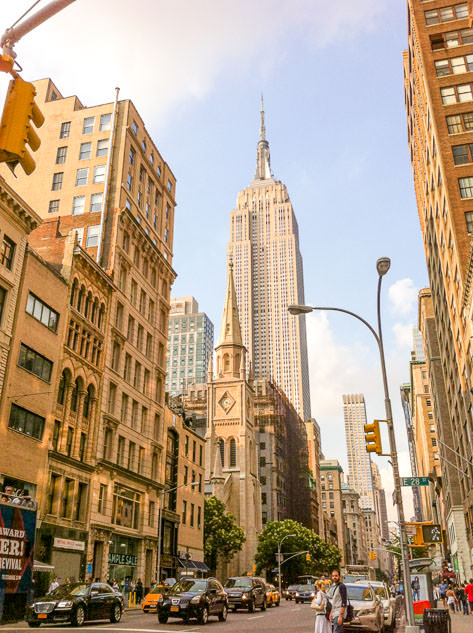 Flatiron
Union Square and Gramercy Park
On the eastern side of Manhattan, between East 14th and 23rd Streets, you will find Union Square and Gramercy Park. Union Square is the crossroads between Midtown and Downtown and is a lively area, where a popular vegetable market is often held. Gramercy Park is New York's only private park, surrounded by a fence, accessible only by residents of the surrounding homes.
Upper East Side
Located on the right hand side of Central Park, visiting the Metropolitan Museum of Art (known as 'Met') or the Guggenheim Museum are an absolute must. While on the eastern shore of Manhattan, another interesting site is Gracie Mansion, which is the residence of the Mayor of New York. The Carl Schulz Park and the Henderson Historic District are also steps away.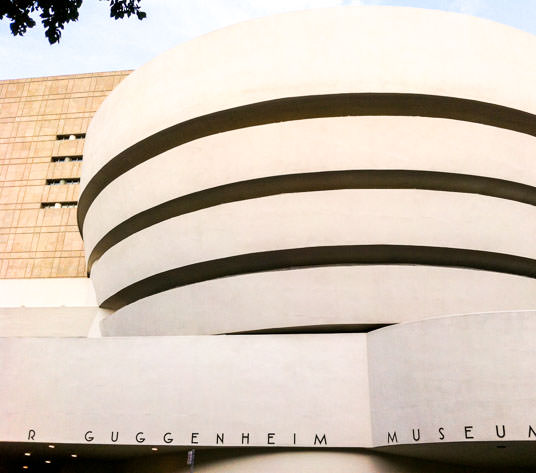 Harlem
We explored this neighborhood on a Sunday because we were looking for a gospel mass. Even though we couldn't get into the church we had heard of (sorry, I forgot which one it was!), we kept wandering around Harlem until we saw an opening at one. Gospel masses are really long (up to three hours) compared to the ones we have in Spain, but we loved the happy vibes and had a great time listening to their cheerful songs at the Grace Congregational Church of Harlem.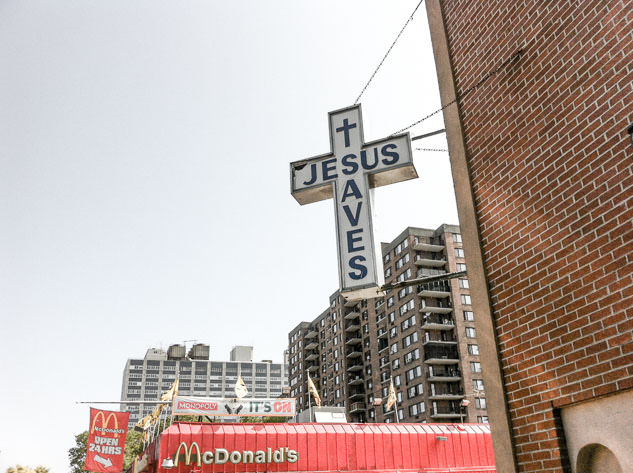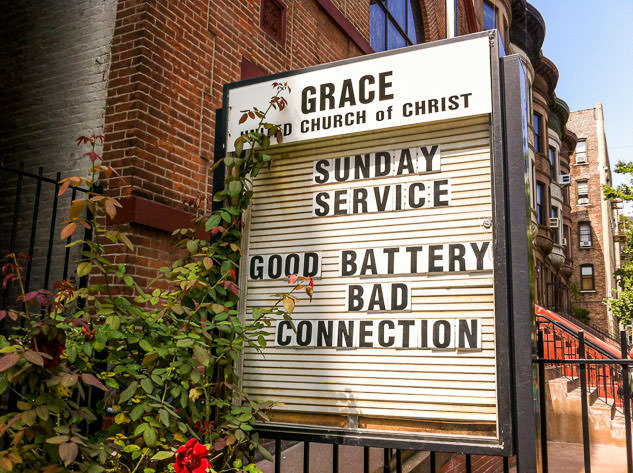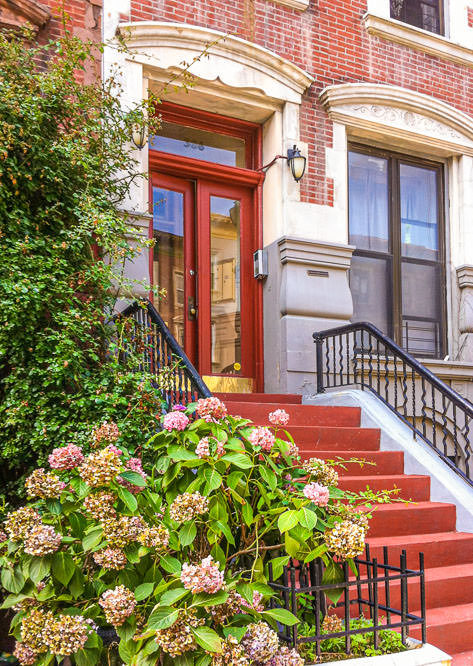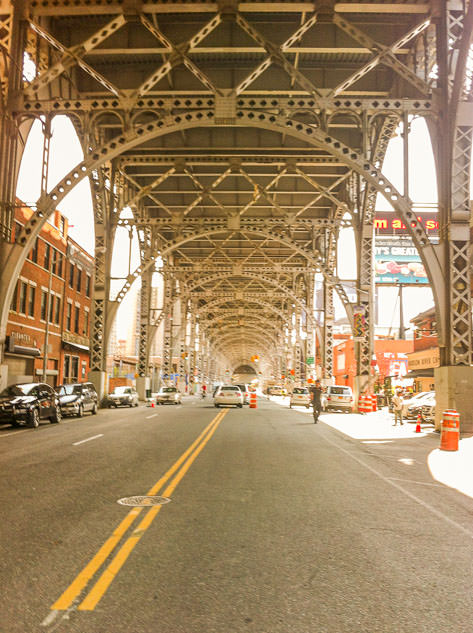 After that, we continued walking through Harlem, passing by the City College of New York, the Grange (also known as the mansion of Alexander Hamilton, the first Secretary of the Treasury of the United States), Morningside Park, the impressive Cathedral Church of St John the Divine, the renowned Columbia University, the Riverside Cathedral and the General Grant National Memorial.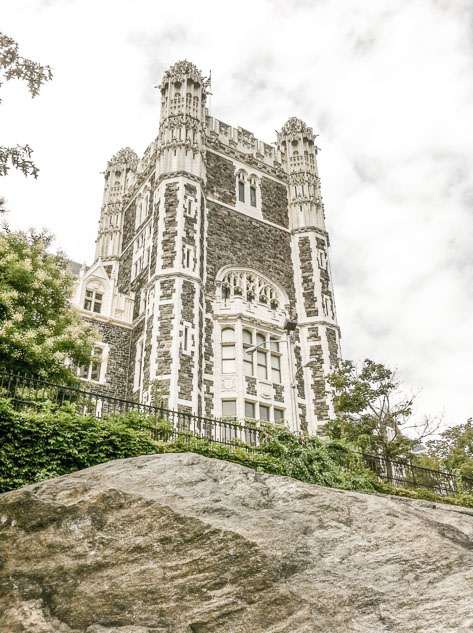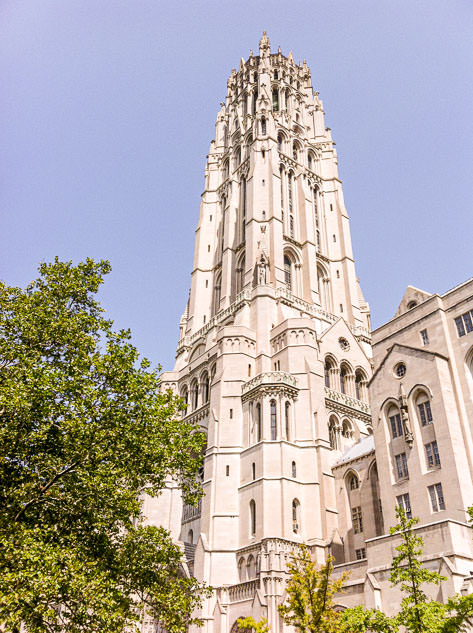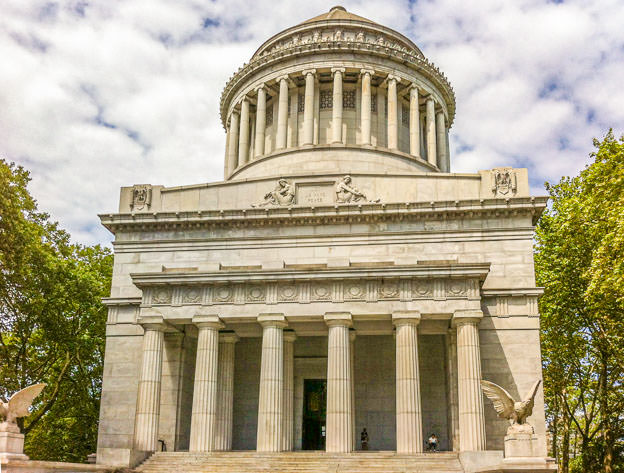 Staten Island
Taking a ferry from the southern end of Manhattan to Staten Island is a highly recommended (and free) activity during your visit to New York. Either by day or by night, I find the sight of the New York skyline really impressive.
If you'd like to read more of my NYC posts, check out the list below:
Where to eat in New York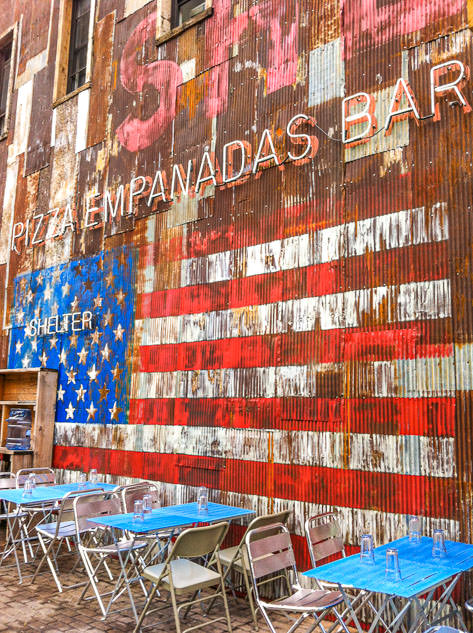 Here are the foodie spots we discovered this time around during our visit to the Big Apple.
Roberta's: we had no idea that this pizzeria was one of the hot spots in the city. Luckily, it was just around the corner from our hostel in Brooklyn. As a matter of fact, we enjoyed their delicious pizzas and friendly atmosphere so much that we came here twice!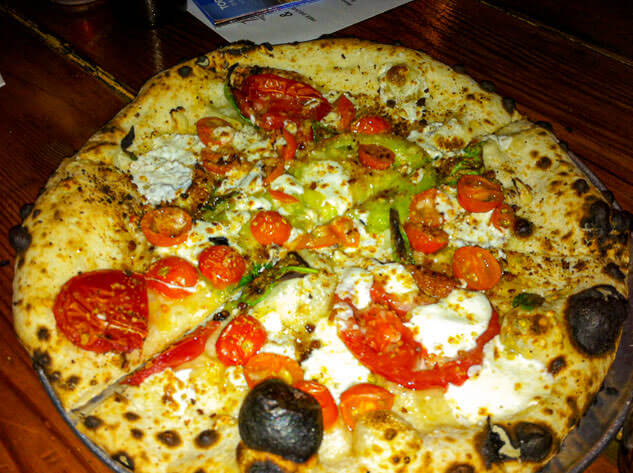 Dinosaur Bar-B-Que: after a long Sunday morning walk, we deserved a good lunch. And we couldn't have found a better spot than this BBQ joint in Harlem. We treated ourselves to ribs along with mac 'n' cheese, corn breads and many other goodies. I can't recommend this place enough and my family keeps talking about it, so make sure to check one of their various locations across New York and New Jersey.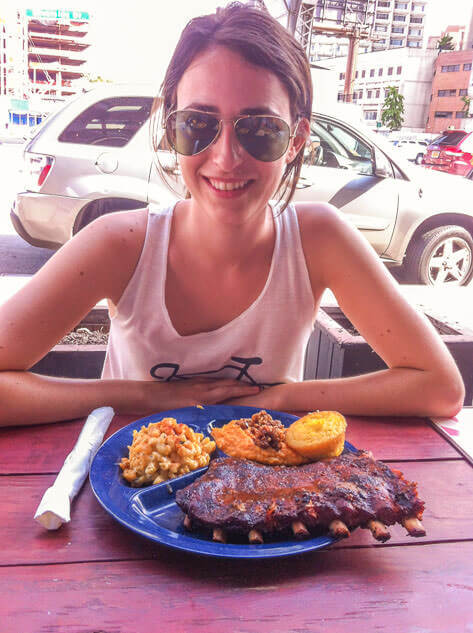 Zabar's: located on Broadway Avenue, in New York's Upper West Side, this is a NYC dining institution. Their store includes pretty much everything you can think of, from bagels to coffee and from caviar to sweets. The question is… what will you choose?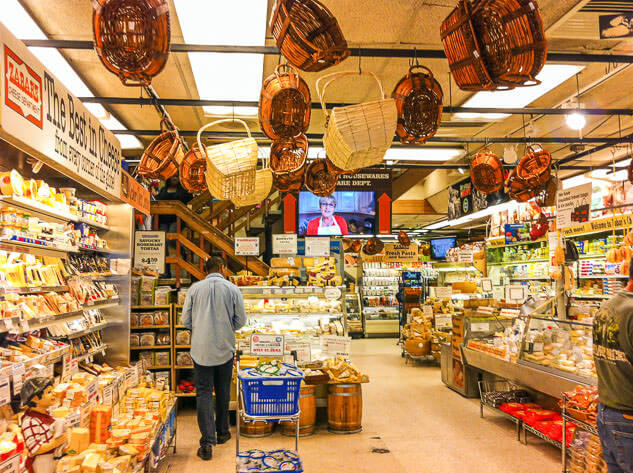 EJ'S Luncheonette: this well-established Upper East Side restaurant offers comfort food recipes with an eye toward modern trends.
What to see in Long Island and the Hamptons
After staying in New York City for four days, we left for our next road trip destination: Long Island, the Hamptons and then Boston.
We swapped the traffic in Manhattan for the much calmer atmosphere of Long Island, which is located east of NYC and is the largest island in the continental United States, with beaches that go into the Atlantic Ocean. Long Island is inevitably related to the Hamptons, where the famous and wealthy New Yorkers spend the summer.
Our journey through this area consisted of driving a bit aimlessly since our idea was to get to know the coast as much as possible, sunbathe and then take the ferry from Orient Point (New York) to New London (in Connecticut). From there, our last stop would be Boston (Massachusetts).
The first stop on Long Island was Great River, where we found a very typical site: a pier overlooking the bay, traditional houses with their front porches and gardens and people fishing.
After that, we kept driving on quiet roads and passed by gorgeous mansions until we reached the beach at Dolphin Lane.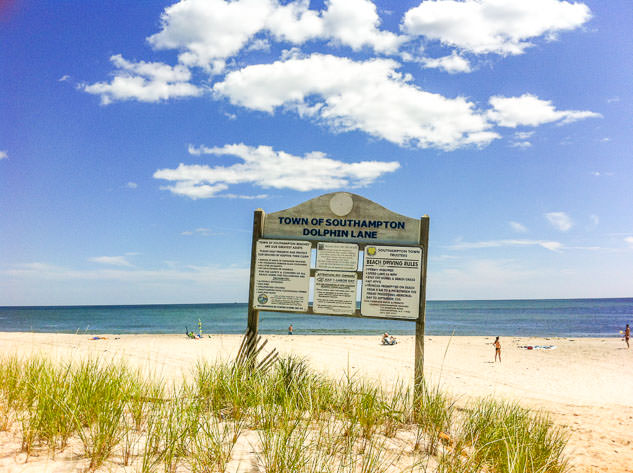 By the way, please note these tips:
Many beaches on Long Island are private and therefore you aren't even allowed to park unless you are a member.
Watch out the currents at the beach! In our experience, swimming there was pretty dangerous as the water was dragging us far away from the shore so we didn't even stay more than five minutes. Furthermore, the waves were quite violent and I almost got drowned by one of them.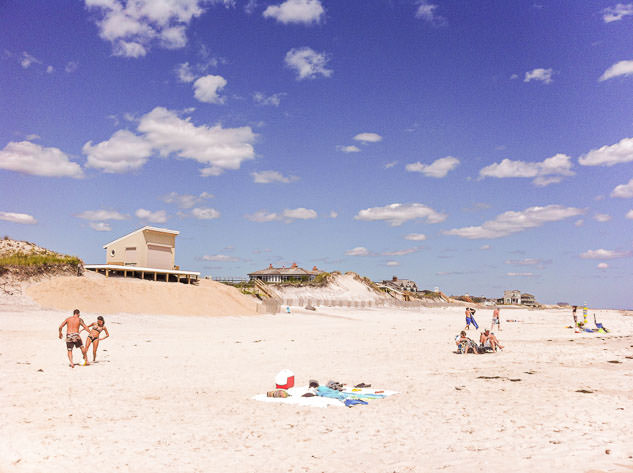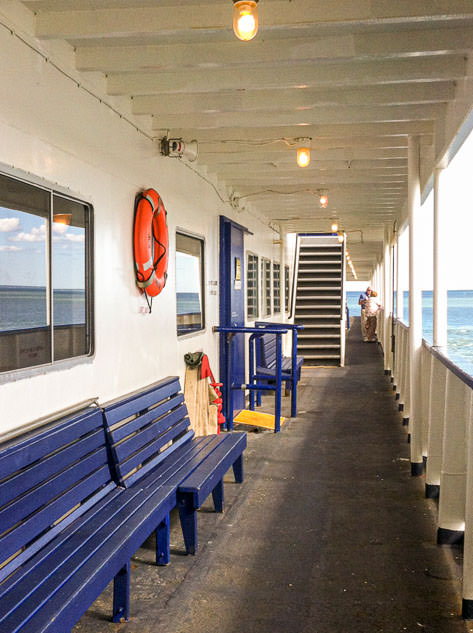 Following our quick stop at the beach, we decided to head directly to Orient Point to catch the ferry to Connecticut. Our journey lasted about an hour and once we set our feet on land again, we drove to Boston for another three hours.
Keep reading to find out about the rest of our summer road trip adventures here!
Trip details