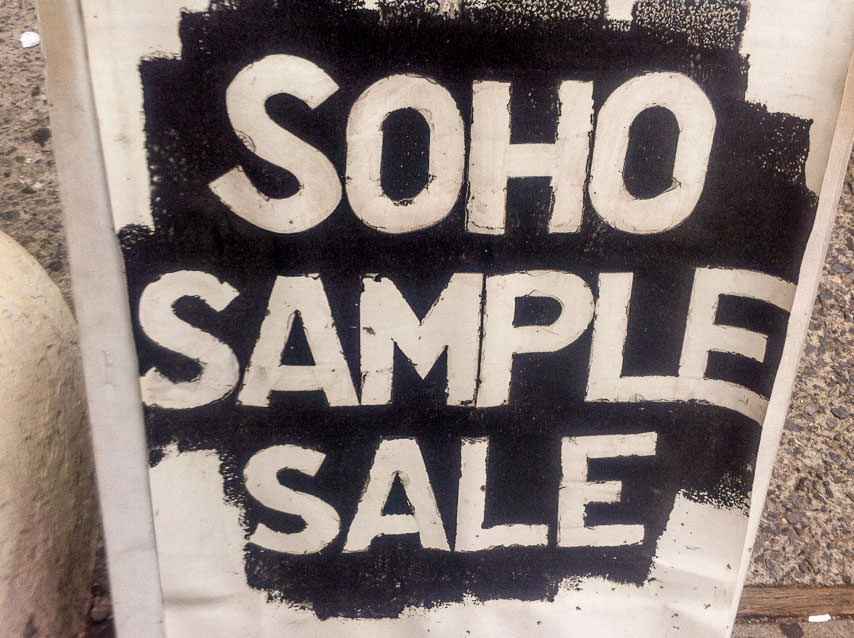 Second round in NYC
This was my second time in New York with friends. Follow along for the spots you can't miss in the city that never sleeps and tips on where to eat.
After my first visit to NYC last June, I knew I wanted to come back. And here I was again, spending a weekend in town with friends from Washington DC.
This time around, we spent our entire stay exploring Manhattan. As you might remember from my previous visit, NYC is such a big city you need at least a week to scratch the surface.
Find below the new locations I discovered this weekend.
What to see in Manhattan
Grand Central Terminal
Our weekend sightseeing began at Grand Central Terminal. This busy commuter rail terminal located in Midtown Manhattan is one of the busiest in North America, with over 500,000 daily passengers. Built in 1903, its Beaux-Arts design inspired by the Paris Opera stands out together with the famous lobby and main staircase. In case you have a sweet craving, check out Magnolia Bakery (see below 'Where to eat in New York').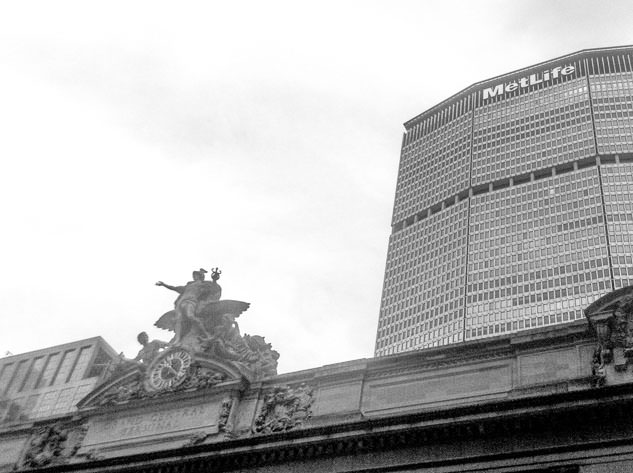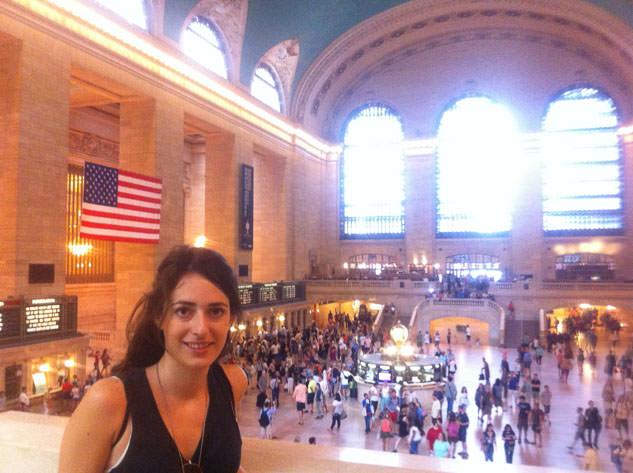 Chrysler Building
Very close to Grand Central Terminal, on Lexington Avenue, lies the iconic Chrysler Building. Personally, I found it one of the most beautiful skyscrapers in New York. With its distinctive stainless steel needle and Art Déco–style, the building was constructed by Walter Chrysler, the head of the Chrysler Corporation, and served as the corporation's headquarters from 1930 until the mid-1950s.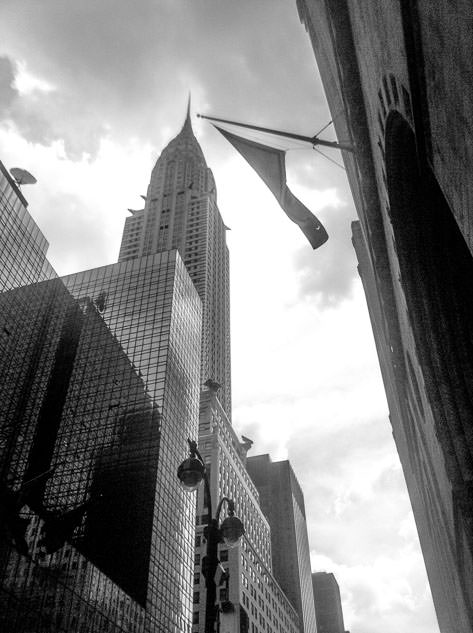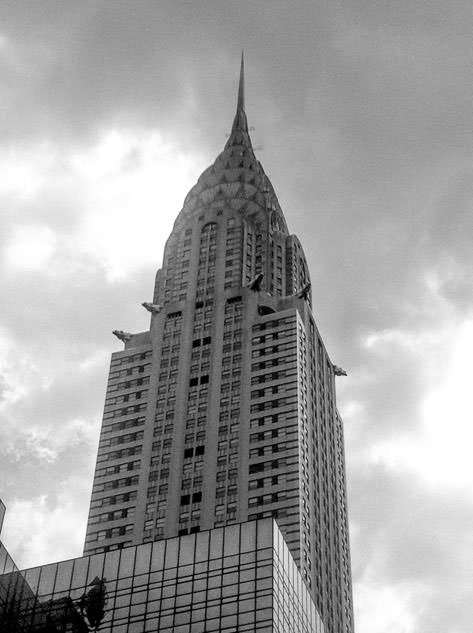 New York Public Library
The New York Public Library is located at the intersection of Fifth Avenue with East 42nd St. This elegant building houses millions of books and is actually the second library in the United States after the Library of Congress. Besides its large lobby featuring marble stairs, the main reading room is a must.
Next to the library is Bryant Park, a green space surrounded by skyscrapers. During the summer, make sure to check out the famous Bryant Park Movie Nights!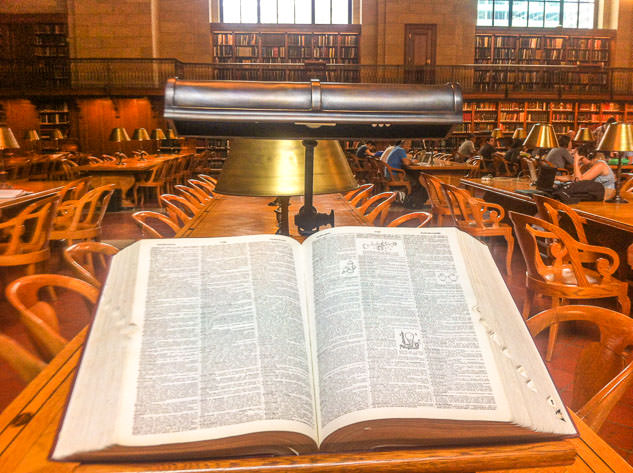 Empire State Building
Going down Fifth Avenue we passed by the Empire State Building, one of the tallest and most impressive skyscrapers in New York. After its meteoric construction in just two years, it opened in 1931, in the middle of the Great Depression. At first it was so difficult to rent its offices that it was nicknamed the Empty State Building. Its observatory attracts millions of tourists, so make sure to buy your tickets well in advance!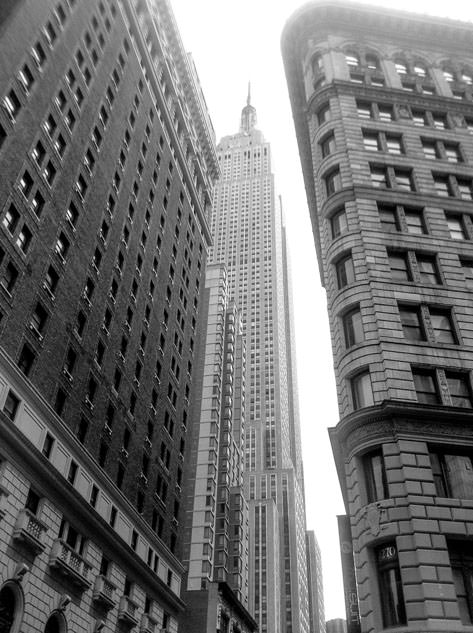 Flatiron Building
Walking down Fifth Avenue, we reached the Flatiron Building, another iconic building in NYC whose name derives from its resemblance to a cast-iron clothes iron. This triangular 22-story steel-framed landmarked building was one of the tallest buildings in the city upon its 1902 completion.
Next to the Flatiron lies Madison Square (not to be mistaken for the Madison Square Garden). A few steps away walking up Broadway, you can take a break and explore Macy's department store.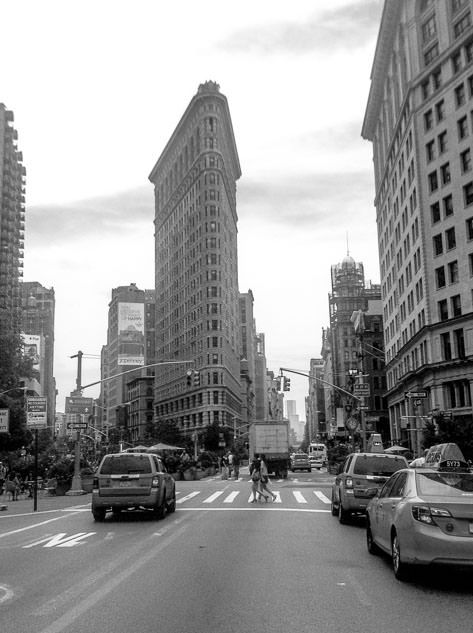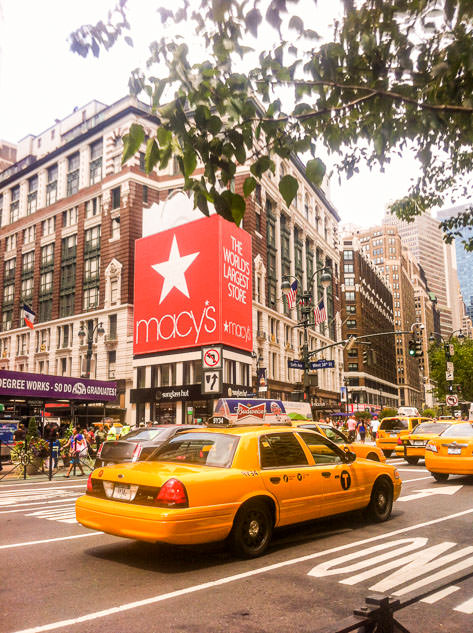 Fifth Avenue
Considered one of the most expensive and elegant streets in the world, Fifth Avenue is a major thoroughfare in Manhattan housing exclusive hotels, shops and museums.
Laying on Fifth Avenue, St Patrick's Cathedral is the seat of the Catholic Archdiocese of New York and its construction was completed in 1906. The building is completely surrounded by skyscrapers and is also currently under construction. It can accommodate up to 2,500 people.
Another nearby attraction is the Rockefeller Center as you might remember from my previous visit.
Central Park
Located between the Upper West and Upper East Sides of Manhattan, Central Park is probably the most famous urban park in New York and a true oasis in the middle of the city. On the east side of Central Park (known as the Upper East Side), you will find two of New York's most important museums: the Metropolitan Museum of Art (nicknamed "Met") and the Guggenheim Museum.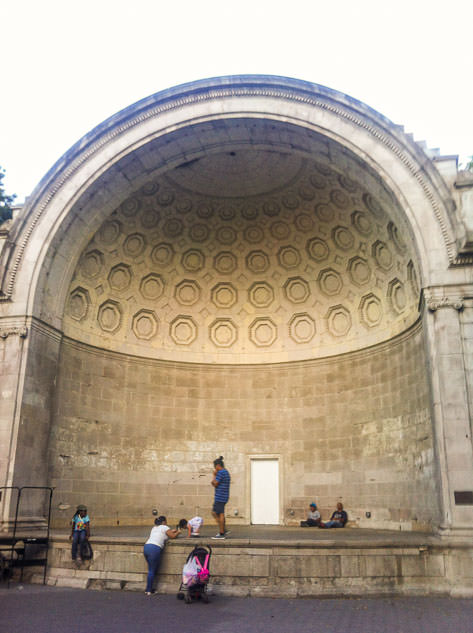 Times Square
Even though I disliked Times Square the first time I visited last month, I came here again with my cousin who was also in town. We checked out the massive M&Ms store on Broadway and had pizza nearby (see below 'Where to eat in New York').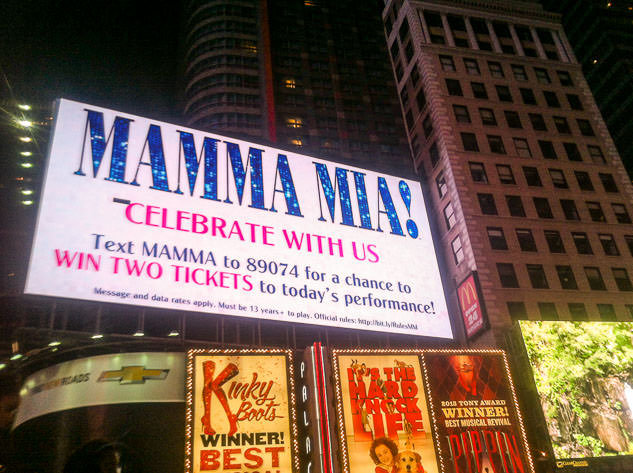 Little Italy
Home to immigrants from southern Italy in the late 19th century, the Little Italy neighborhood has lost a lot of territory to neighboring Chinatown. Its population of Italian descent has shrunk to around 5,000 people nowadays. The most authentic vibes and restaurants are concentrated around Mulberry and Hester streets.
SoHo
Deriving its nickname from 'South of Houston Street', this former industrial neighborhood has turned into a modern area full of cafes, boutiques, elegant designer shops and lofts housing art galleries. The main feature of the neighborhood is its cast iron architecture, making it the highest concentration in the world. For the real SoHo, explore Greene St and some of its most significant buildings such as the Singer Building, The King and The Queen.
Chinatown
Also located in the Lower Manhattan area, Chinatown is New York's largest and most colorful ethnic neighborhood. Today, more than 200,000 Chinese reside here, and the shops and sidewalks teem with exotic foods and herbs.
Exploring Chinatown is like fully immersing yourself in Asia.
You will find signs written in Mandarin and buildings with oriental details. The original streets of the Chinese settlement in the neighborhood are Mott, Pell, Bayard and Canal.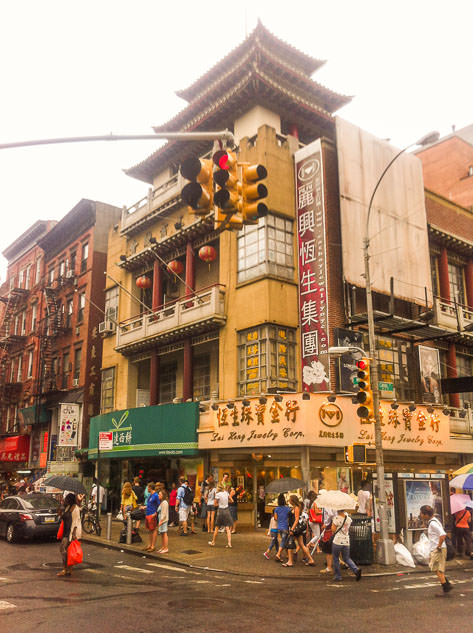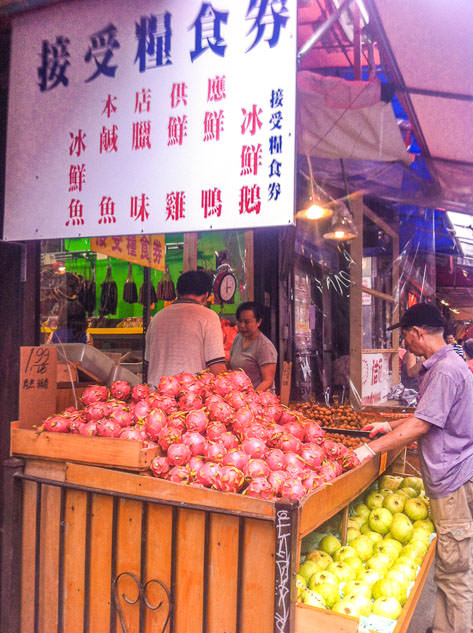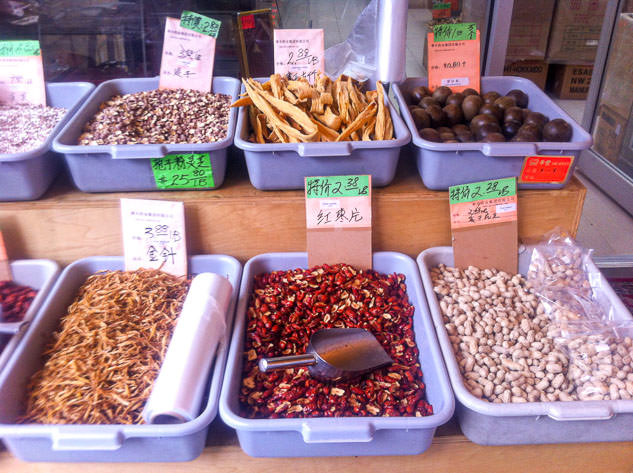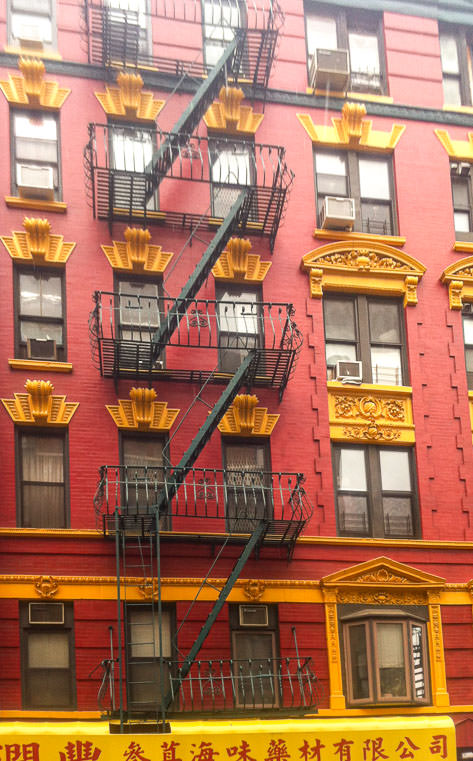 Where to eat in New York
These are the spots I ate at during my second round in NYC: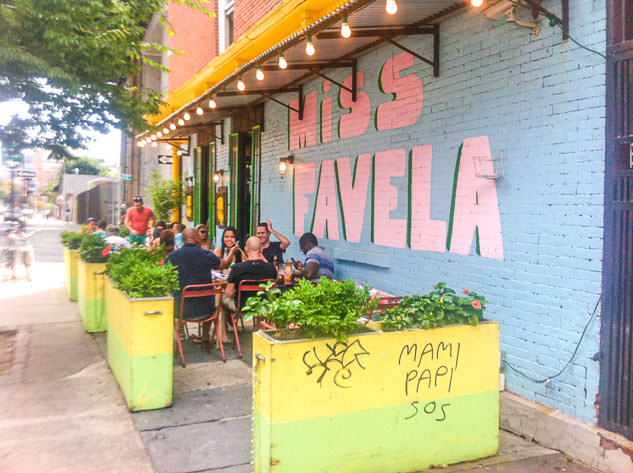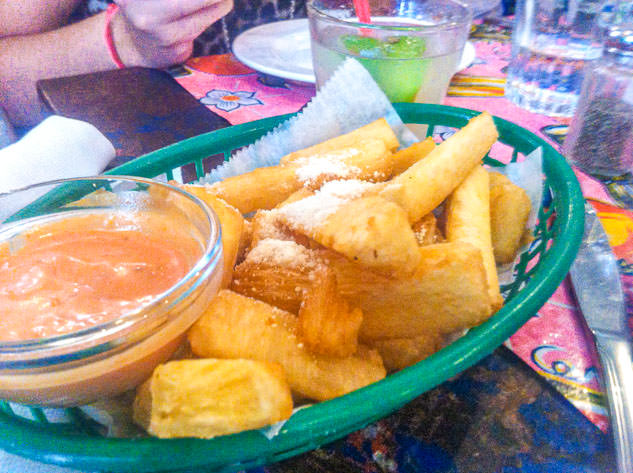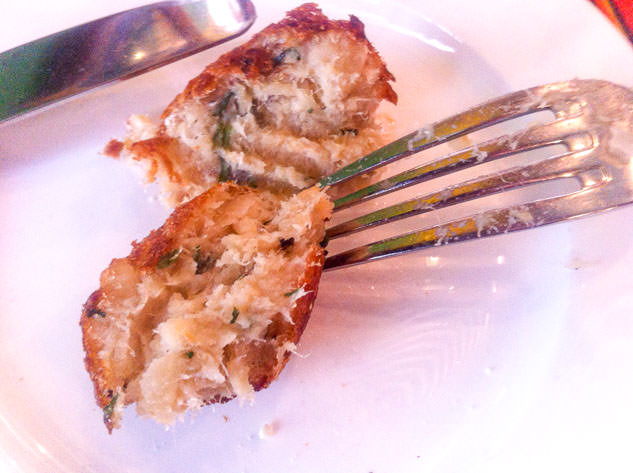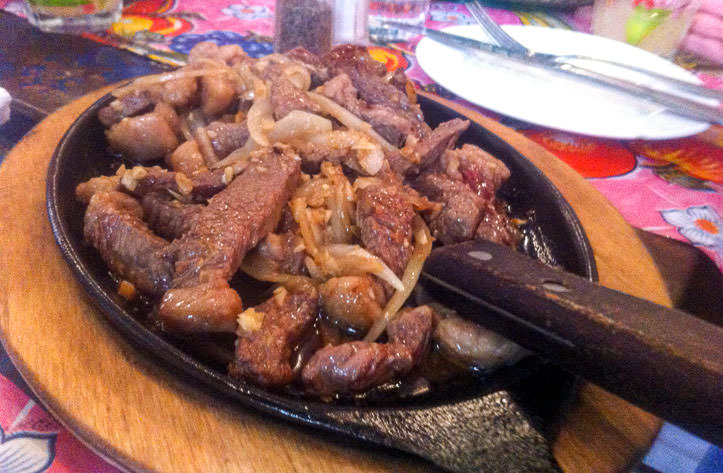 Trip details
What other spots do you recommend for my next trip to New York? Feel free to share by leaving a comment below!