Spending New Year's Eve in Priego de Córdoba
Following our quick tour of Córdoba, we drove to nearby Priego de Córdoba. I had no idea what this town would be like and I admit I was very nicely surprised by its historic monuments and excellent food. Learn more about all the activities you can do if you're spending a few days in Priego or Rute.
What to expect from Priego de Córdoba & Rute
Located roughly 1h15 away by car from Córdoba, Priego de Córdoba is a small town at the foot of fertile plains and under the shelter of the mountains of the Nature Reserve of the Sierras Subbéticas. Priego lies on the Route of the Caliphate, the European Cultural Itinerary that crosses Andalusia from Córdoba to Granada. 
Upon arrival to our hotel in Priego (see my hotel review here), where we would spend New Year's Eve, we met the whole family crew and we had a full immersion into the Andalusian vibes and way of life. A group was singing Christmas carols (flamenco style) and the atmosphere was so cheerful with kids and adults dancing and singing along. See by yourself!
Priego de Córdoba
 What to see in Priego de Córdoba
During our first full day in Priego, we booked a guided tour for the whole group (we were 10) through our hotel. We started at the Townhall, which dates back to the 1950s and is built on what once was the Santa Clara Convent. We then headed to the Royal Butchery (Carnicerías Reales), a building which housed the slaughter house and market. Built in the 16th century, don't miss the main patio and stone spiral staircase. The nearby Arab castle, once a military fortress, is on the main square. We also stopped at the peaceful garden known as Recreo de Castilla or Huerta de las Infantas for a break.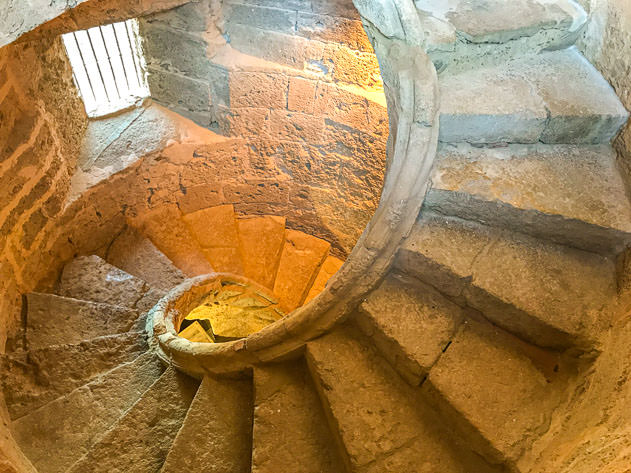 Interestingly, Priego de Córdoba features a monumental heritage due to the city's long centuries of splendour thanks to the textile industry (especially the taffeta in the 17th century). That is why, this small town houses so many churches and religious buildings, mostly built in a lavish Baroque style (check out the following: la Asunción, la Aurora and San Francisco).
After strolling around the picturesque old town (Barrio de la Villa) filled with narrow streets, white houses and colorful flowers and pots, we enjoyed the panoramic view of the surrounding countryside from the Balcón del Adarve. Another attraction in this area includes Casa Baños de la Villa, a hotel where you can indulge yourself with an Arab bath experience.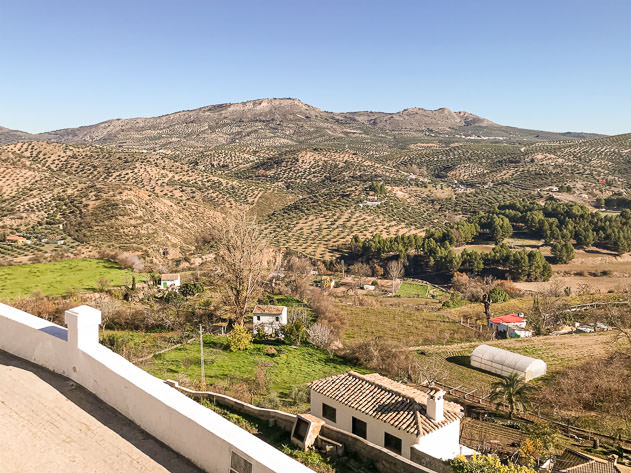 We finished our tour by walking through the park 'Paseo de Colombia', visiting the Museum-House of former President of the 2nd Spanish Republic, Niceto Alcalá-Zamora, and admiring the King's Fountain (Fuente del Rey). The latter was built in 1803 and is made up of three pools and 139 water spouts. The  nearby Fuente de la Salud is set to one side of the park and dates back to the 16th century.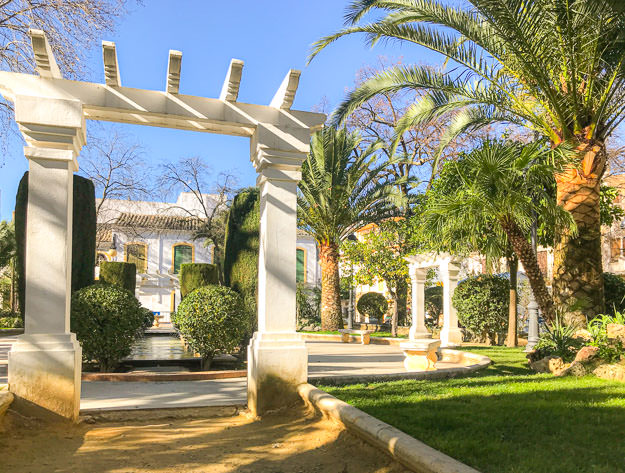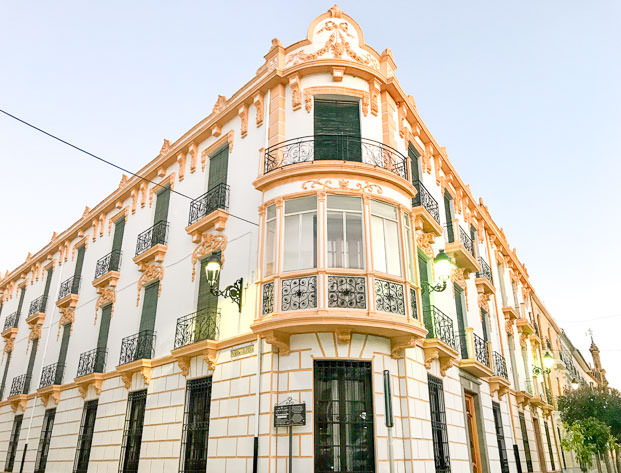 TIP: if you're interested in visiting several monuments in Priego de Córdoba, I recommend you buy a Tourist Pass (bono turístico). This will allow you to discover the main sites at a cheaper price. To know more about what to do in Priego and the surrounding area, feel free to also browse Spain Info, Lonely Planet, Trip Advisor or Spain Holiday.
What & where to eat in Priego de Córdoba
The gastronomy of Priego de Córdoba, featuring an excellent olive oil with its own Certificate of Origin, deserves a special mention.
Besides trying the local cuisine including first-class olive oil and Iberian ham, it is also a great idea to visit an oil factory or a more traditional 'almazara' (a word with Arabic origins meaning 'place where it is pressed').
When in Priego de Córdoba, try its excellent olive oil and visit a traditional 'almazara'.
During our stay, we stopped by a family-owned oil company in Priego selling the Knolive and Hispasur brands. In 2017-2018, the Knolive extra virgin olive oil was awarded the first prize. Needless to say, we brought some oil bottles along!
Where to stay in Priego de Córdoba
During our visit to the charming Andalusian city of Priego, we slept at Hotel-Museo Patria Chica. Conveniently located in a former noble house, you can check out my hotel review here.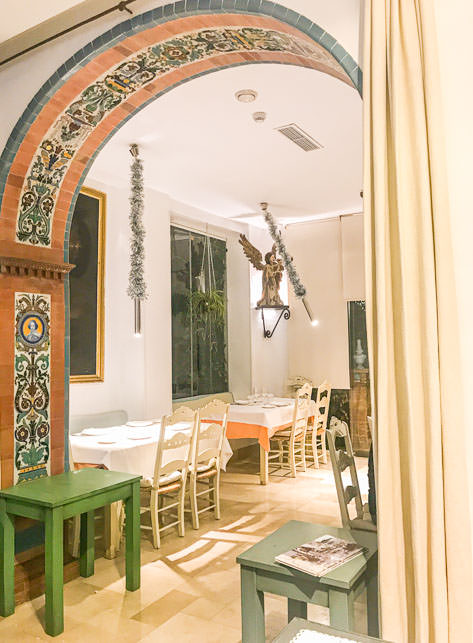 Rute
The day before leaving Priego, we also visited the nearby village of Rute, which is famous for its anisette distilleries. We didn't get to see much except for the Machaquito distillery.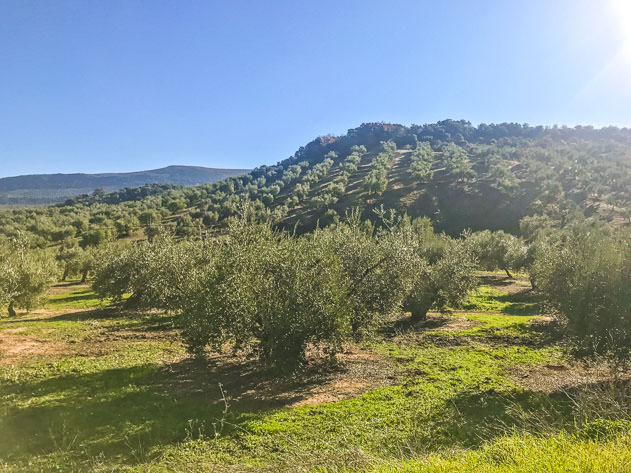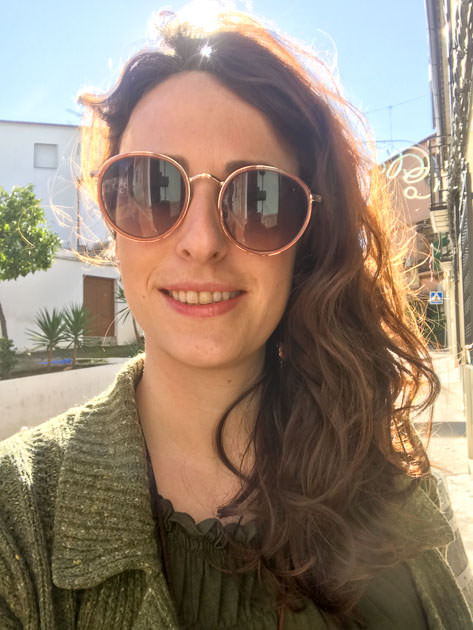 How did you like this post and from where did you bid farewell to 2019? Happy New Year and feel free to leave me a comment!