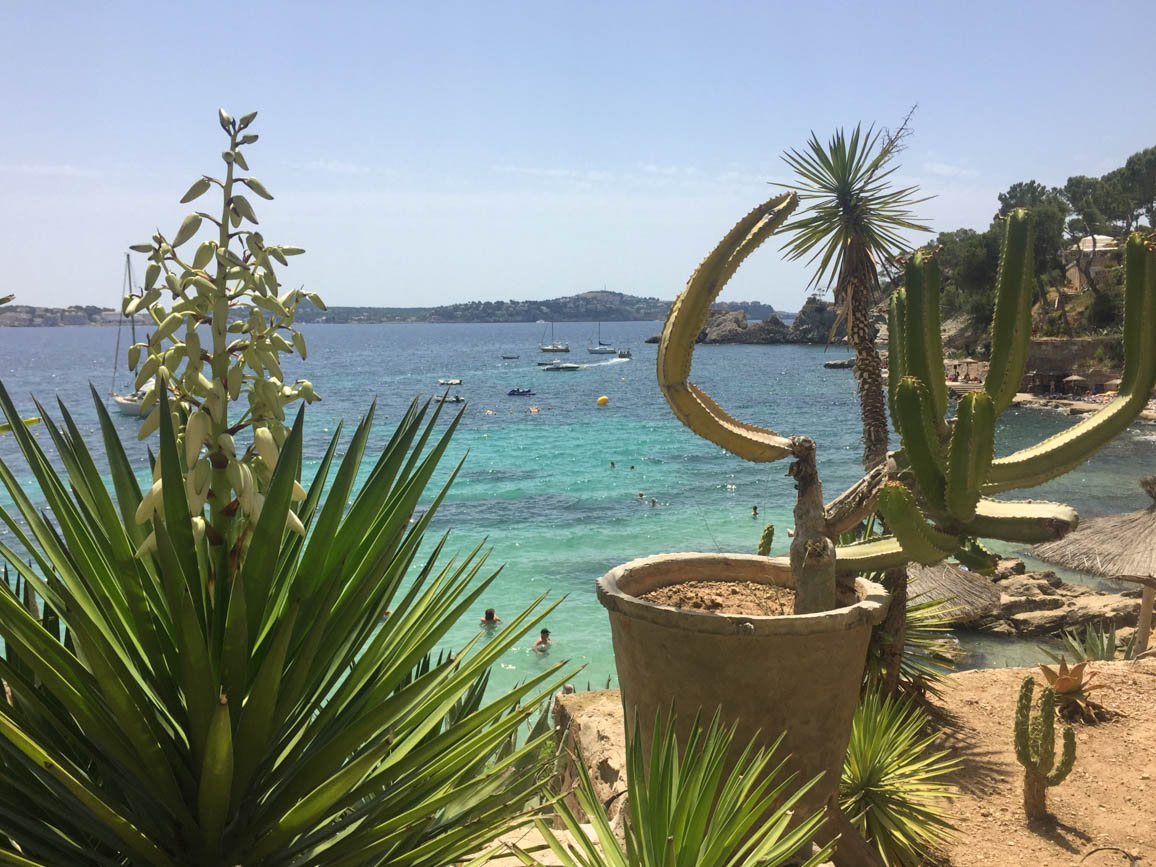 Another year, another summer in Mallorca
I have been coming to Mallorca every other year during the summer, together with my family, for the last 10 years or so. Although we know this Spanish island pretty well, we always discover new places and things to do.
My favorite recommendations for the perfect stay in Mallorca
Here is a list of our top destinations on the island of Mallorca this year:
As usual, we stayed in Marriott Club Son Antem. My family rents a villa here and we always have a great time chilling at the spa and doing some other activities such as playing tennis or taking some classes (yoga, pilates or aqua fit). The nearby Hilton Sa Torre, located in an old monastery and featuring a beautiful church, is also worth checking.
Train from Palma to Sóller all the way to Port Sóller. Make sure you hop on this 1912 train and enjoy the ride and the landscape.
Catedral de Palma y Almudaina
Museo Gordiola del Vidre (Glass Museum) in Algaida. This museum exhibits the art of glassblowing in a castle-style space with demonstrations & a gift shop.
Check out the luxurious area of Puerto Portals with all its yachts and expensive shops and restaurants.
Local delicacies: try sobrasada and ensaimada. We buy our sobrasada in the village of Porreres, at Can Not. For ensaimada, try El Forn des Teatre (Plaça de Weyler, 9, 07001 Palma).
Other nice spots:
-Las Columnas cafeteria (Carrer de Sant Domingo, 07001 Palma)
– Giovanni (Carrer de Jaume II, 2, 07001 Palma): delicious icecreams!
–Natural Mente (located in Palma, Sóller and Valldemossa): souvenir store
Picture gallery
Here are some pics from paradise:
My playlist for Mallorca