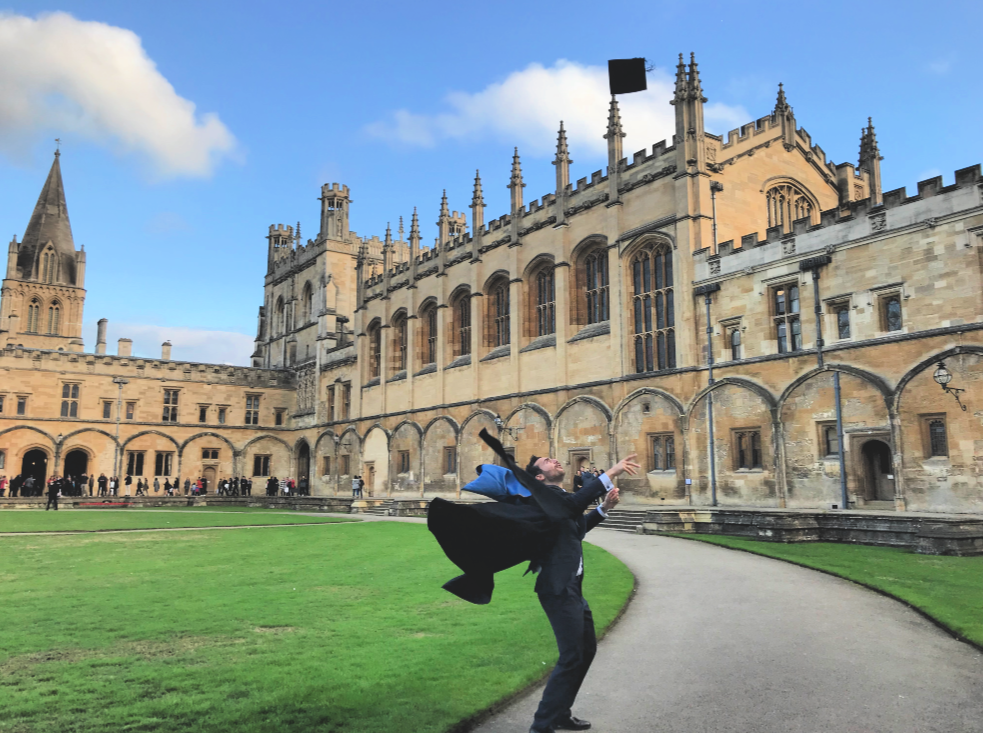 Graduation weekend in Oxford
After studying  in Oxford for a year, my boyfriend finally graduated and we were there to support him in this special moment of his professional life. Keep on reading to learn how the graduation ceremony looked like and what other activities we did throughout this long weekend.
BACK TO OXFORD
After finishing his Masters in Water Science, Policy and Management in May, my boyfriend finally graduated from the University of Oxford. I landed in the UK on Friday night, where I met my boyfriend and his parents  who had also joined for the festive weekend.
THE GRADUATION CEREMONY
Early on Saturday morning, my boyfriend and I walked to Christ Church College  so he would meet his fellow College colleagues. University of Oxford degrees are conferred at ceremonies held in the Sheldonian Theatre. You may graduate in absence or in person, in which case you will be presented by your College, hall or society. Surprisingly, the graduation ceremony is very formal and takes place in Latin.
After that, the College hosts a lunch for the graduates and their guests and you may take professional pictures to capture this milestone in your life. Later that day, my boyfriend and I met with some friends at a graduation party in Linacre College.
SUNDAY BRUNCH + STROLLING AROUND BLENHEIM PALACE
Celebrations pair well with food and this graduation weekend was no exception.
On Sunday morning, we went for a brunch and then visited Blenheim Palace and strolled around its vast gardens. We finished the day in nearby Woodstock.
LAST HOURS IN OXFORD
On Monday, my boyfriend had to leave early so I spent the day with his parents doing some shopping and visiting the Pitt Rivers Museum.
Trip details
–Transport:  as usual upon arrival to Heathrow airport from Geneva, I headed to the bus terminal where I caught a bus by The Airline to Oxford.
–Accommodation: my boyfriend and I stayed at St Stephen's House, a Private Permanent Hall of the University of Oxford in the outskirts of the city, while his parents slept in an apartment within the Christ Church College  premises.
–Bars and restaurants: