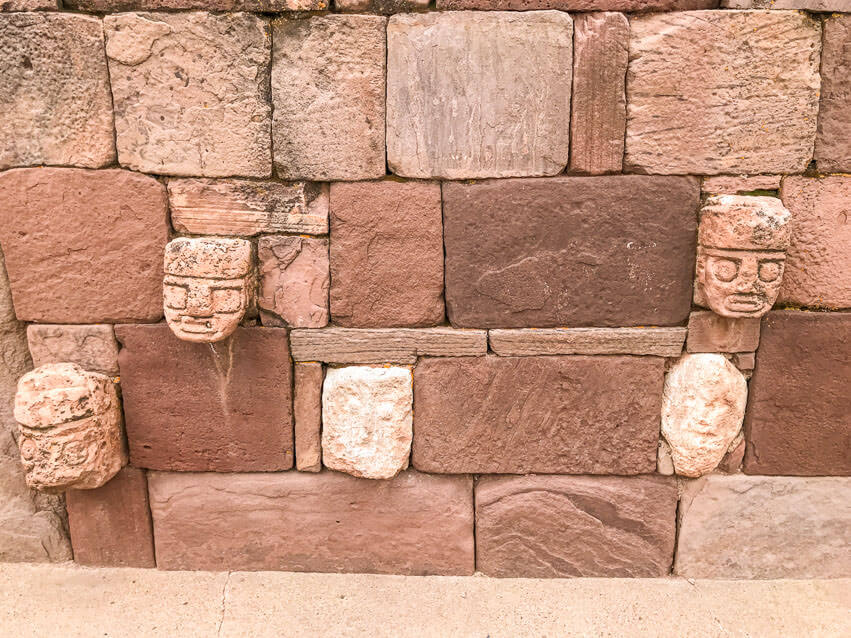 Exploring the ruins of Tiwanaku
Tiwanaku, also known as Tiahuanaco or Tihuanaco, is located some 76kms from La Paz (link), making it the perfect daytrip. Home to a legendary yet mysterious civilization, it is worth exploring this UNESCO site of ancient ruins near lake Titicaca.
Brief history about Tiwanaku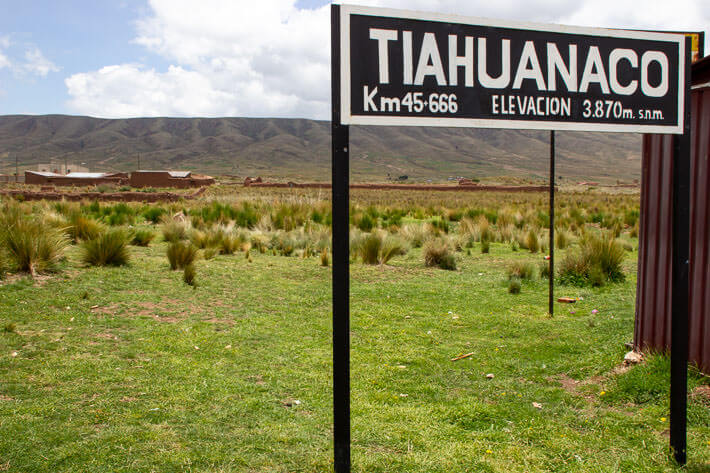 How to get to Tiwanaku
There are two ways to get to the ancient site of Tiwanaku: by car or by train.
At the end of this post you will find a
map
with all the locations mentioned here.
Getting to Tiwanaku by car
Sadly, if you're visiting Tiwanaku from lake Titicaca, you'll have to drive back to El Alto/La Paz (link) for almost three hours and a half, before taking the road leading you to Tihuanaco. On the contrary,
it will only take you one hour and a half to drive directly from El Alto/La Paz to Tiwanaku
. So consider where you're coming from when planning your trip.
PRO TIP: if you're traveling to Tiwanaku from La Paz (link), make sure to stop right after the toolbooth in Laja. This village is also famous for its bread (called 'pan de Laja'). It's similar to pita bread and made in a wood-fired oven. Make sure to stock with some bread before continuing further! You'd be surprised to also find out that Laja was funded by Alonso de Mendoza on October 20, 1548 and was the original settlement for what would later become the city of La Paz.
Getting to Tiwanaku by train
There's another interesting way to arrive to Tiwanaku, which is by
train
. There's a
tourist train leaving from El Alto every second Sunday of the month
. After a 2h30 ride, it stops in Tiwanaku for a quick 1h30 visit and then continues on to nearby Guaqui on the shores of lake Titicaca (a 2h stop). Unfortunately, because of the COVID-19 pandemic, the train is no longer running.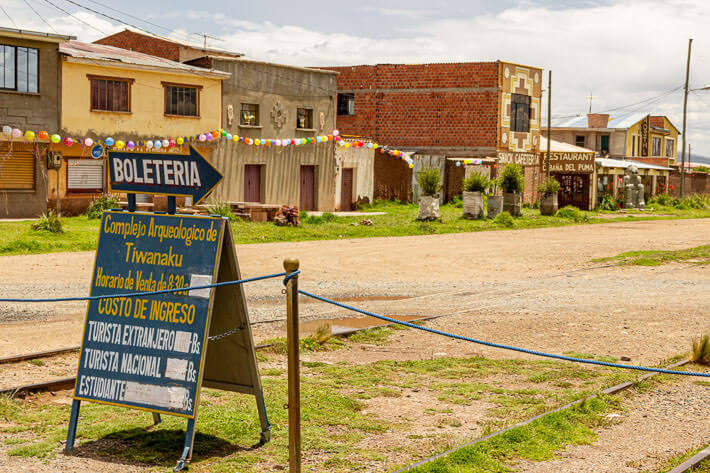 What to see in Tiwanaku
Akapana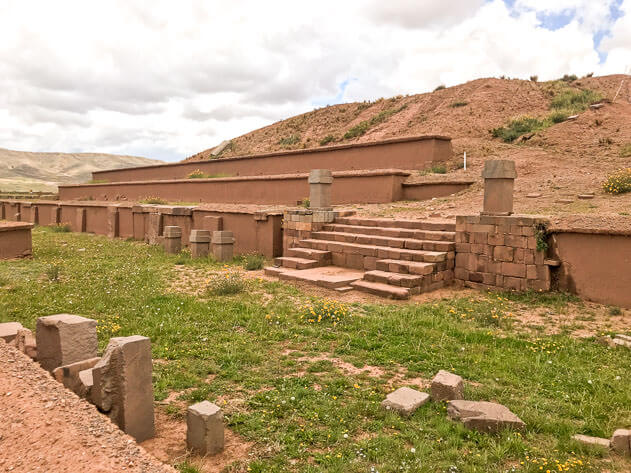 The first stop during your itinerary around the Tiwanaku complex will be the
Akapana pyramid
.
Don't picture the Egyptian or Mayan pyramids here because these are plain at the top.
This seven terraced platform was built in various stages over many centuries and became the biggest structure in the complex, measuring 18 meters tall. It was the city's
religious centre
and housed priests in small rooms with double-wall insulation at the top of the hill. Next to the pyramid you can still see where a giant pool was located. This is thought to have had astronomical importance for the Tiwanaku civilization, who studied the reflection of the stars here.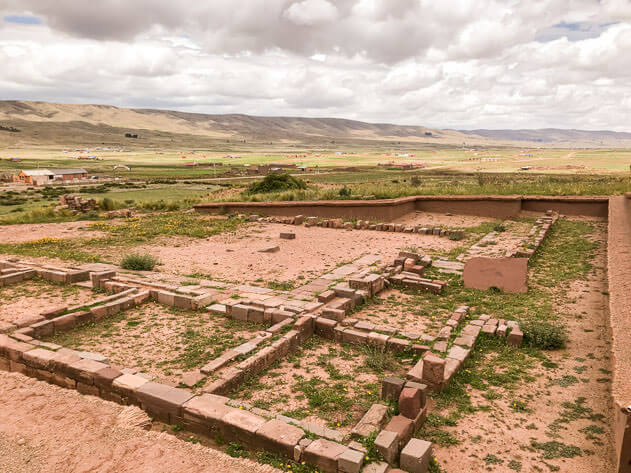 adjust SEO
remove sharing at the end of the post
add links (internal & external): Peru (Machu Picchu), La Paz, lake Titicaca, Bolivia, Peru, Argentina, Chile, etc