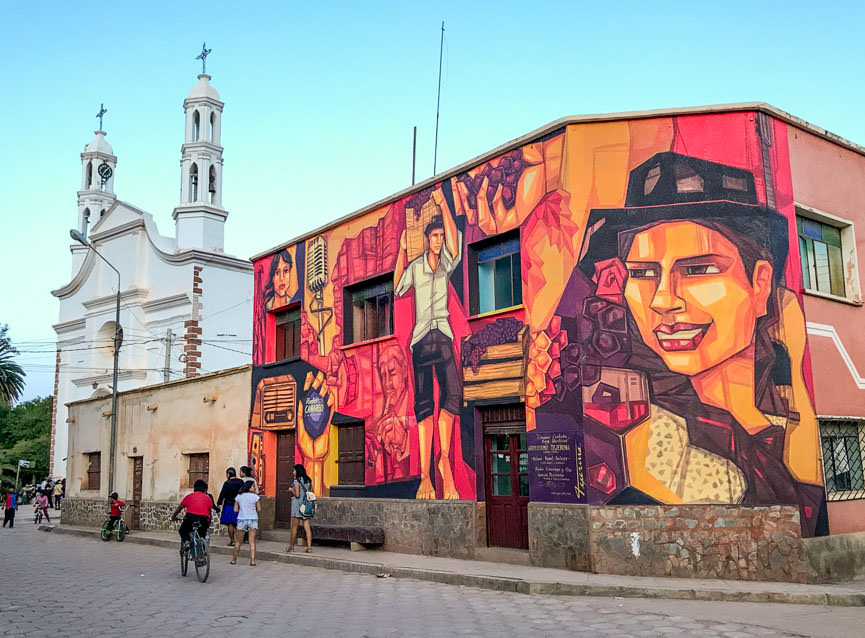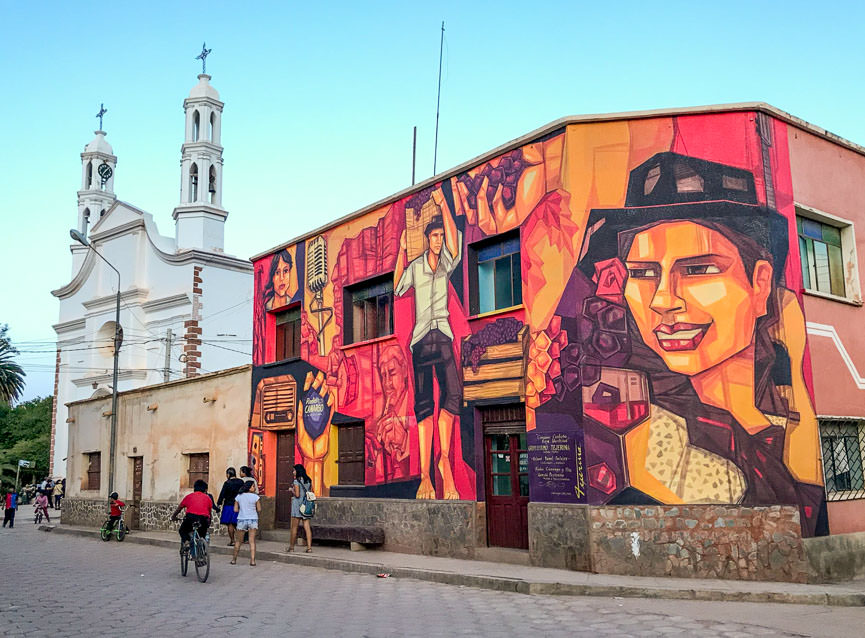 A peaceful weekend in Villa Abecia & Camargo
This weekend we decided to explore a bit outside Tarija. Hence, we headed to Villa Abecia and Camargo in the Chuquisaca region for some time off while enjoying wines and singanis in the Bolivian countryside. We actually found paradise! Learn what there is to do in this area in two days.
Map and distances
Directions: In order to get to Villa Abecia from Tarija, follow RN 1 and then turn left when you see 'Villa Abecia, Potosí'. You'll drive up around green and hilly landscape first and then through deserted and mountains full of cactus. You'll pass through poor and rural areas with very modest housing and infrastructure. El Puente is the last village in the Tarija region before reaching Villa Abecia (in Chuquisaca). The distance is 122km, however expect the trip to take you a bit over 2h (welcome to Bolivian roads!).
Villa Abecia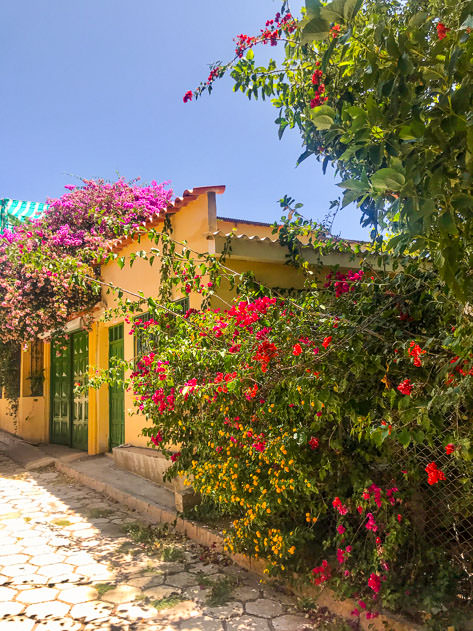 Located just 2 hours away by car from Tarija, Villa Abecia is a quiet village famous for its spirituous drinks. What is pleasant about this place is not what there is to see, but rather what there is to experience.
In short, slow life it is!
Villa Abecia itself consists barely of the main square and a park just a couple of streets away. The climate here is dry (whereas the one in Tarija is humid, especially during the summer months), the villagers are a handful and the surrounding mountains and landscapes are just gorgeous.
As soon as we arrived into Villa Abecia, we headed for lunch (see trip details below). We then strolled around the main square, which features a cute church, lush palm trees and friendly street vendors. After that, we checked in at the hostel (see below too) and took a nap. Feel free to check my full review of where we stayed here.
Visiting a winery: 'Cepas de Fuego'
In the afternoon, we met with Mr. Weimar Ríos in the park in order to visit his nearby vineyards. Mr. Ríos' family started the business in 1898 and he now markets his own brand 'Cepas de Fuego´ (Fire Vines), producing around 8000 liters/year including singani, oporto as well as red and white wines (Syrah, Moscatel). Everything here is processed organically, without added chemicals. Weimar was really welcoming and he gave us a warm tour around his family country house, vineyards and cellar. What he was most proud of was the creation of the certificate of origin 'IG Valle de Cinti', which encompasses five other wineries in the area. Oh, and by the way, he also sells his products to the renowned Gustu restaurant in La Paz.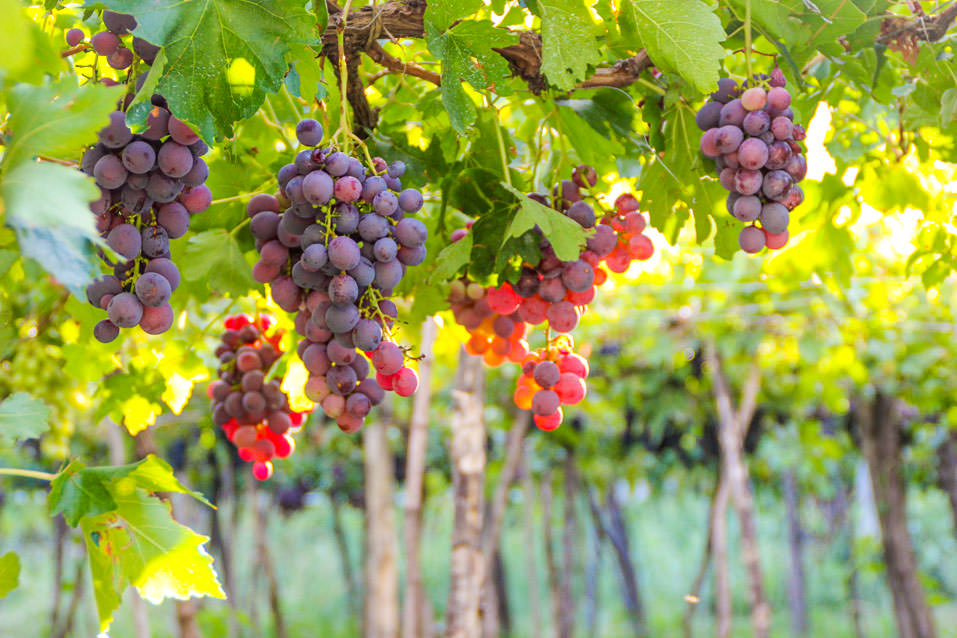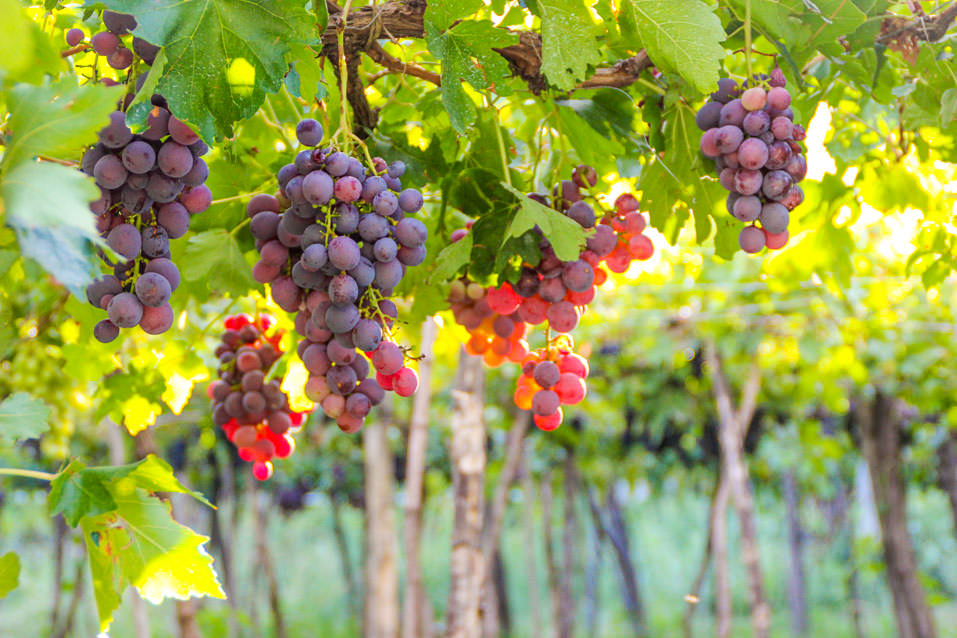 Camargo
In the evening of Saturday, we drove to Camargo (a bit over half an hour). Thankfully, since we were not expecting much, we weren't very disappointed. We just arrived before sunset and walked around the main square, saw the Camargo church (there was a wedding going on) and bought some fruit at the local market by the stone bridge.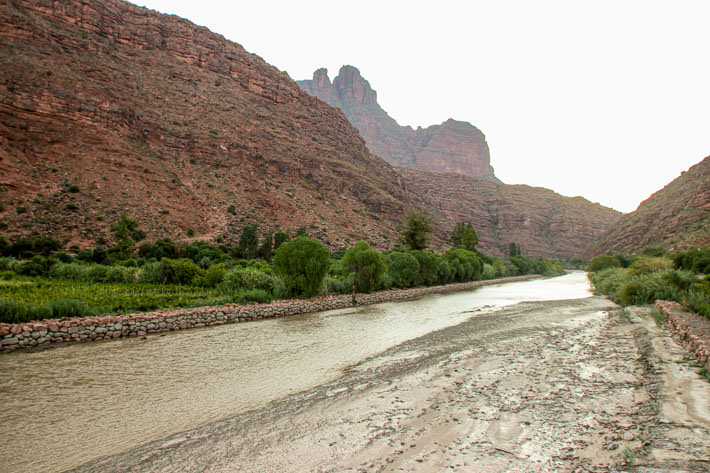 Paradise at the river pools
On Sunday morning, we went to the Chico river in Villa Abecia. This was definitely the highlight of our weekend trip!
To get there, head to the park and take the road leading to Weimar Rios' vineyard. Follow it until you see a sign saying 'Las Pozas' (river pools). Park your car where possible and walk down the path til you reach the river.
When we got there, there were just 4 people. We managed to get our 'own' pool and enjoyed the afternoon exploring the various pools further up, swimming and relaxing. Surprisingly, the water was warm and pristine. I highly recommend this place whenever you're in town and I would suggest you get there early (we arrived around noon and at 2pm the pools were quite full of locals already). Bring some snacks, stay in the shadow when possible and enjoy!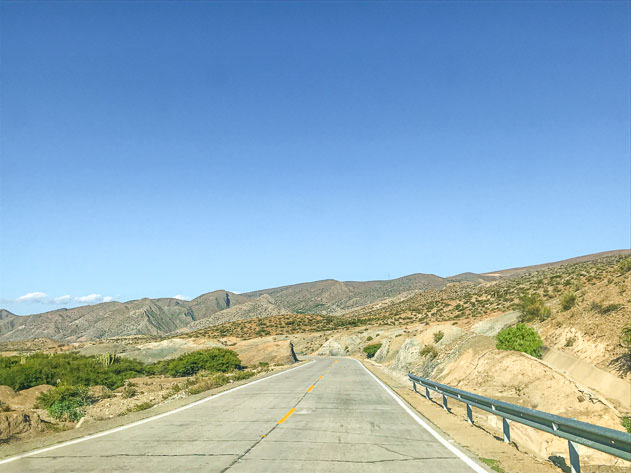 Trip details
Find below my recommendations about where to stay and eat in the Villa Abecia and Camargo area.
Our accommodation in Villa Abecia
We stayed at Hostal ´Cepas de mi Abuelo´ , which is conveniently located on one of the streets by the main square. This family-owned hostel features a swimming pool, its own winery, three cute dogs and a colorful parrot. Our room was not too big but it was cozy enough for the two of us. Besides, in the evening, what we did was sit in the comfortable living area to read a bit (we're already planning a big trip to Argentina!). Further, the hostel has a big garden where breakfast is served every morning (including fresh scrambled eggs and homemade marmalade). Finally, the owner's sister was very welcoming and showed us all the premises, even a tiny room they have for the nice products knitted by rural women. I would highly recommend staying here for the weekend! Feel free to check my full review here.
However, we had initially booked at Hotel Parador Viña de Pereira but it was scheduled for maintenance and the owner recommended us the hostel where we stayed.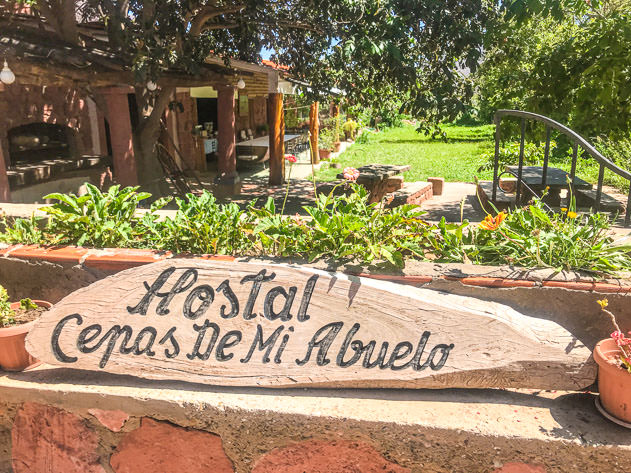 Where to eat in Villa Abecia & Camargo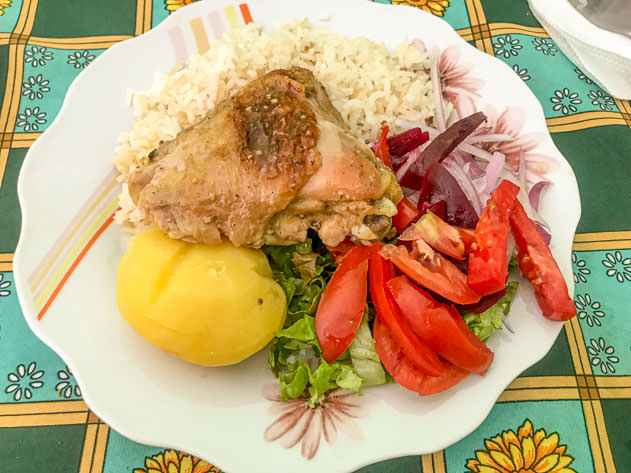 As you can imagine in such tiny villages, there is not a huge food scene when lunch time comes. However, we were nicely surprised!
El Encuentro: located in Villa Abecia's main square and owned by Carmela Navarro, we had a delicious lunch consisting of roasted chicken with rice, potatoes and salad (just 28Bs). The owner was very nice and shared some local tips with us while watching her telenovela (soap opera).
Look for an old lady selling goat milk ice creams (helado de chiva) in the main square of Villa Abecia! We had never tried those and the mild flavor was so delicious. We got the plain ones though (at just 1 Bs), but we'll try to get the chocolate ones next time.
La Cinteña: this newly opened restaurant in Camargo served us a decent dinner (meat –cuadril– with salad and lemonade).
El Taco Bonito: the owner of Hotel Parador Viña de Pereira recommended us this place in Camargo for the perfect lunch on Sunday featuring chancho (pork). But since we already went to Camargo on Saturday evening and wanted to spend Sunday in the river pools, we'll keep this one in mind for next time.
Andy Osvaldo in San Lorenzo: this was a recommendation from Mr. Weimar Ríos and was duly noted. San Lorenzo is a small village near Tarija so I hope we'll eat there some time soon!