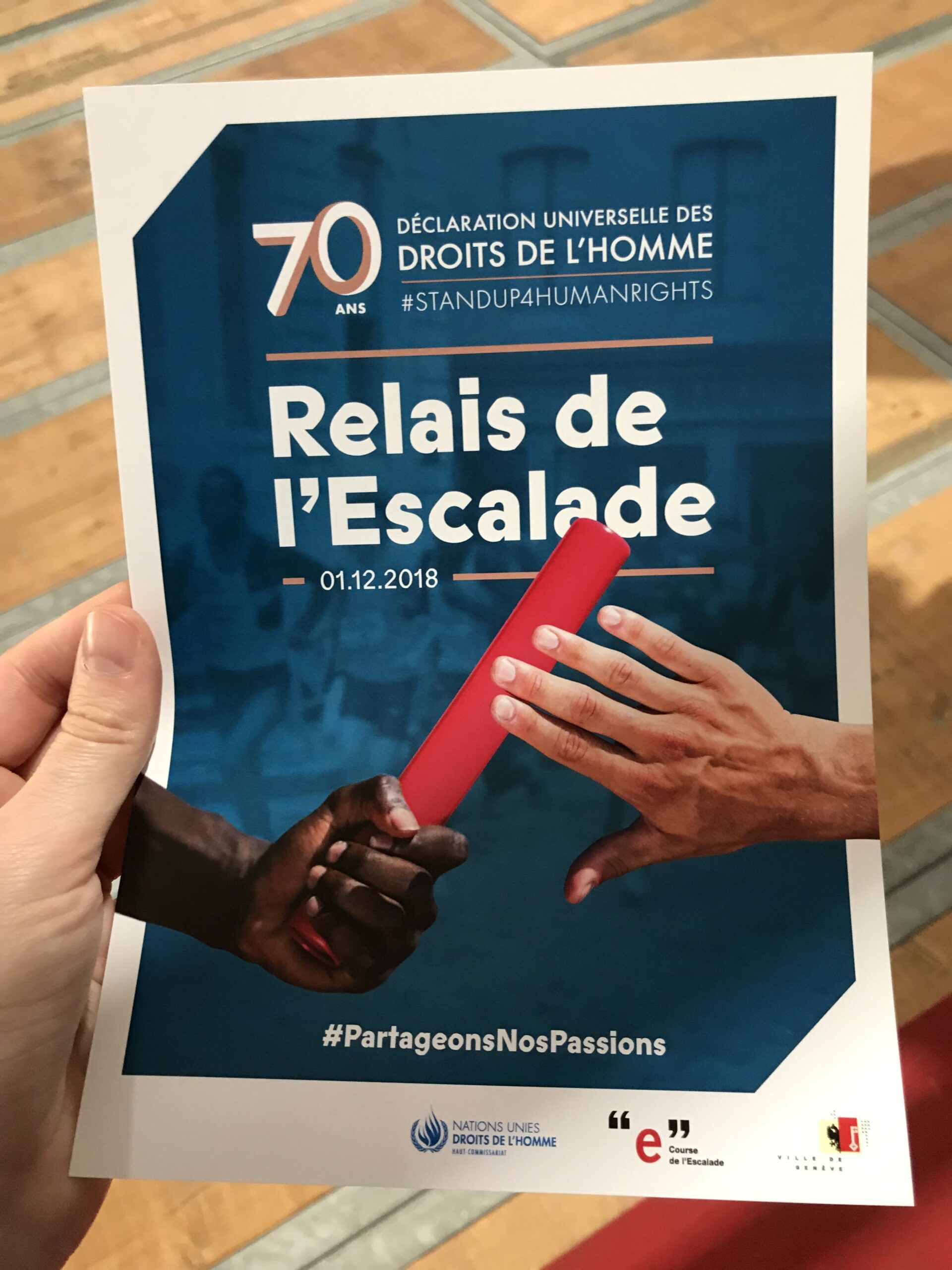 The 'Escalade' race
Each year, on the first Saturday in December, the most popular sporting event in Geneva takes place in the old town : the Escalade Race. This event is for everyone – famous international runners to beginners, children and adults alike. Some people even dress up! Distances run vary from 2kms to 8 kms depending on the category All the races take place in the narrow streets of the old town and finish in the Bastion Park.
This race is part of the larger Escalade celebrations which take place a week after. The Escalade is the most popular festival in Geneva happening every December as a memory and celebration of proud defence of Genevans from the attack of Duke of Savoy's army. For more information about the history, read here.
On the occasion of the 70th anniversary of the Universal Declaration of Human Rights, our Office joined forces with the City of Geneva to organize the first relay race with actual Declarations. We shared a stand where we raised awareness about this landmark document and in the evening we had over 100 people running for this good cause. It was fun!