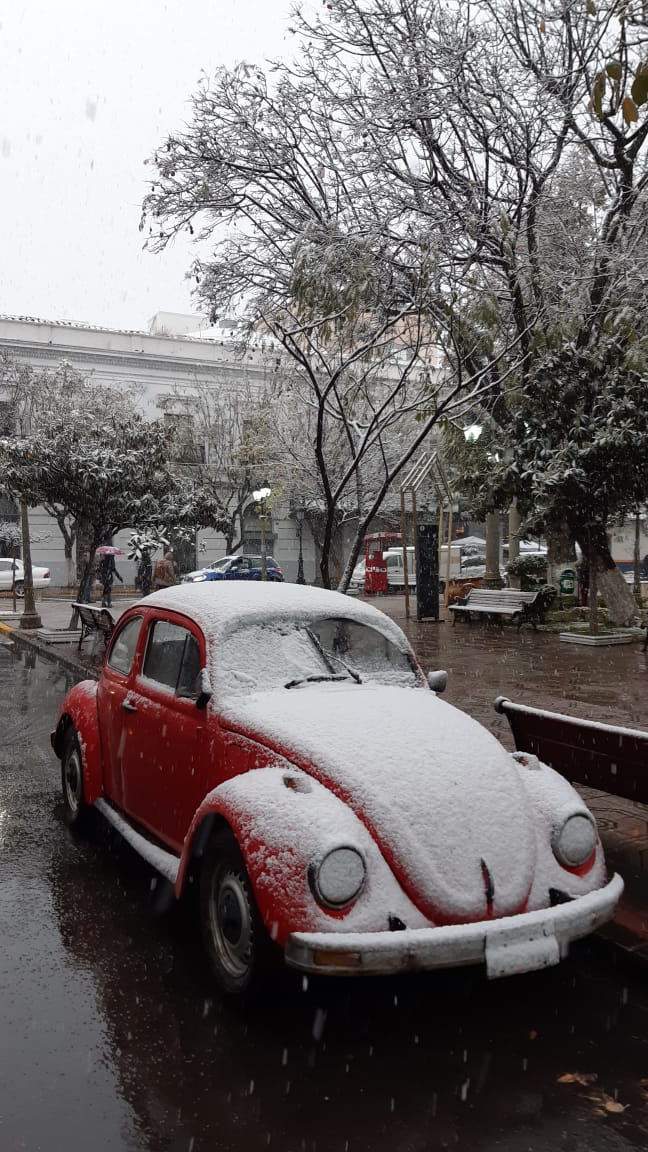 Let it snow!
Since I moved to Tarija, the weather had been pretty mild despite the winter season. However, 'surazo' came and it started snowing. That was a rare sight in the city and a first in 65 years!
The 'surazo' is a common phenomenon in this area of the world. Meaning 'big South', what happens is that polar winds blow from the Southern mountains and temperatures drop dramatically for several days.
Here are a few pictures :
Enjoy and stay warm!