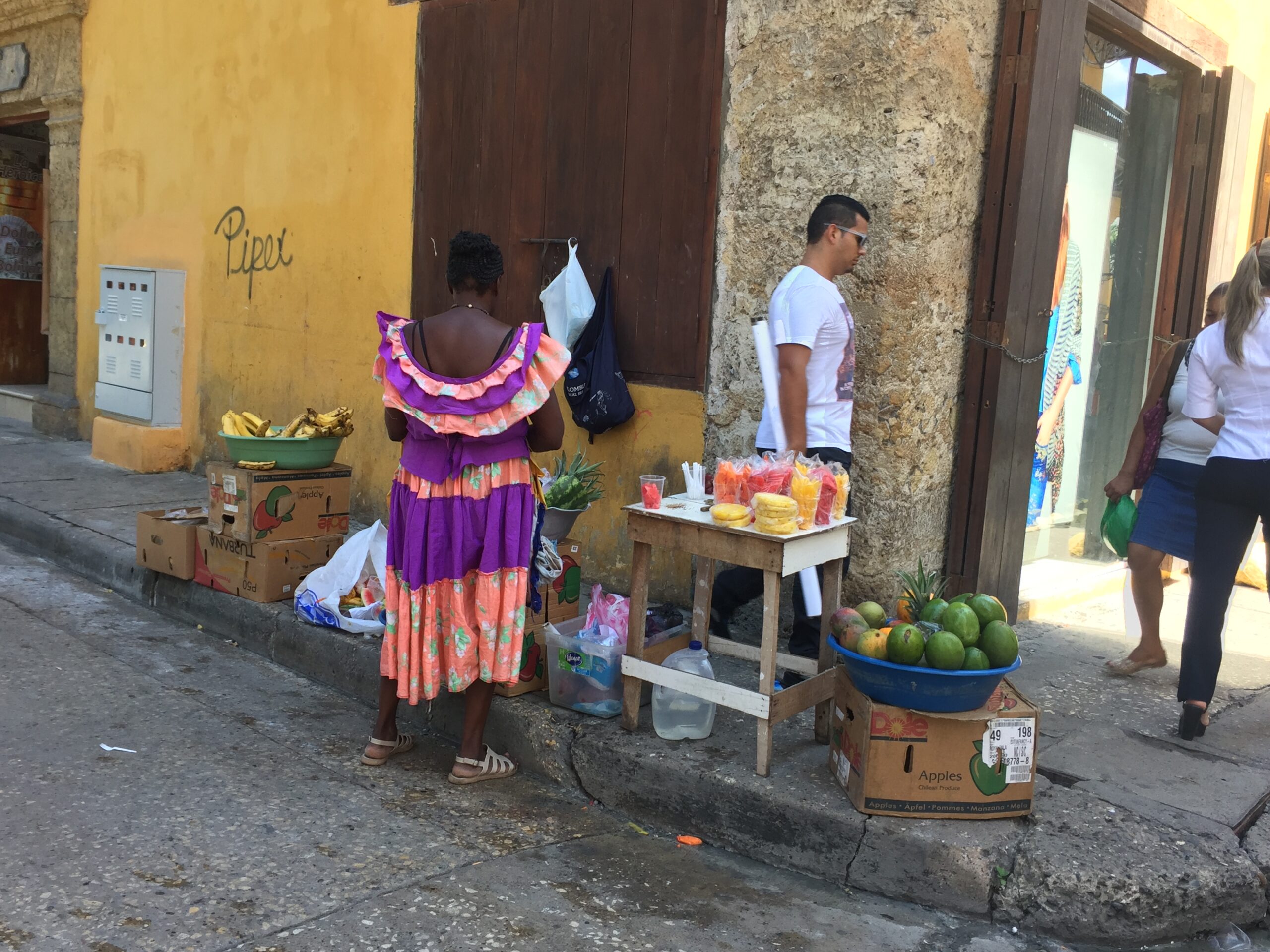 Colombia (part III): Cartagena de Indias
We landed in Cartagena de Indias on Wednesday evening, and this was the last leg of our Colombian trip. This colonial city was my personal favorite in our trip to Colombia. Let me show you why!
Days 5, 6 & 7 – Cartagena de Indias
After dropping our stuff at the hotel, we headed for dinner. This turned out to be more difficult than expected because lights in the city were cut off, so it took a while for our dinner to arrive.
On Thursday, we took a free tour starting from the
Naval Museum
.
Cartagena is monumental and very well preserved
and we had a great time walking around the ramparts, Plaza de los Coches, Plaza de la Aduana, Plaza de la Proclamación, Plaza Cívica. Beware of the sun in Cartagena as the climate is very hot and humid! In the evening, we met with friends to have drinks and dinner.
We headed to the beach in Playa Blanca on Friday. We were quickly disappointed as it wasn't the paradise we were expecting. After the cab driver dropped us, we had to walk around 15 mins in the middle of trash to get to the beach. In addition to that, we had paid for a little tent on the beach but our contact tricked us, brought us bad food, etc. And that place was packed with beach vendors. In the end, we didn't enjoy the beach that much and were happy to be back in Cartagena. In the evening, we walked along the ramparts and were at a cumbia festival in the Plaza del Reloj. We ended the night at Plaza Fernández de Madrid.
Saturday was our last day in Cartagena and we decided to visit the hip Getsemaní neighborhood. From the Plaza del Reloj, we crossed the Pegasos dock. We really liked Getsemaní with its colorful murals and local vibes.
After this, our Colombian was trip was over and it was time to go back to DC!
Here are
t
rip details or our sta
y in Cartagena:
– Hostal Genovés: centrally located hostel and with a tiny 'swimming pool', very convenient for this hot and humid city. Apparenty it is now closed.
–
La Cevichería
: we really liked this fish restaurant. We tried their octopus with maní, squid ceviche, snails, octopus, shrimp and fish of the day.
–
La Paletteria
: another great discovery in Cartagena which became our icecream spot. I enjoyed the dietetic maracuyá and chocolate icecream as well as the tropical one with mango, kiwi and strawberry.
–
Café del Mar
: beautiful spot on the Baluarte de Santo Domingo to sip a cocktail while enjoying the sunset and the good music.
– La Perla: good restaurant close to Café del Mar, where I had a salad and ceviche cartagenero.
–
Café La Trinidad
: located in beautiful Getsemani, I had their Trinidad breakfast.
– Casa Chiqui Boutique: make sure to stop by this beautiful shop.
And in case we ever come back to Cartagena, here are a few more tips:
– spend a few nights at Islas del Rosario: sleep in a hammock at Hugo's Place and visit Coralina.
– visit Santa Marta and the Tayrona National Park.
– book a Palenque tour.
– try La Casa del buen marisco in Getsemaní.