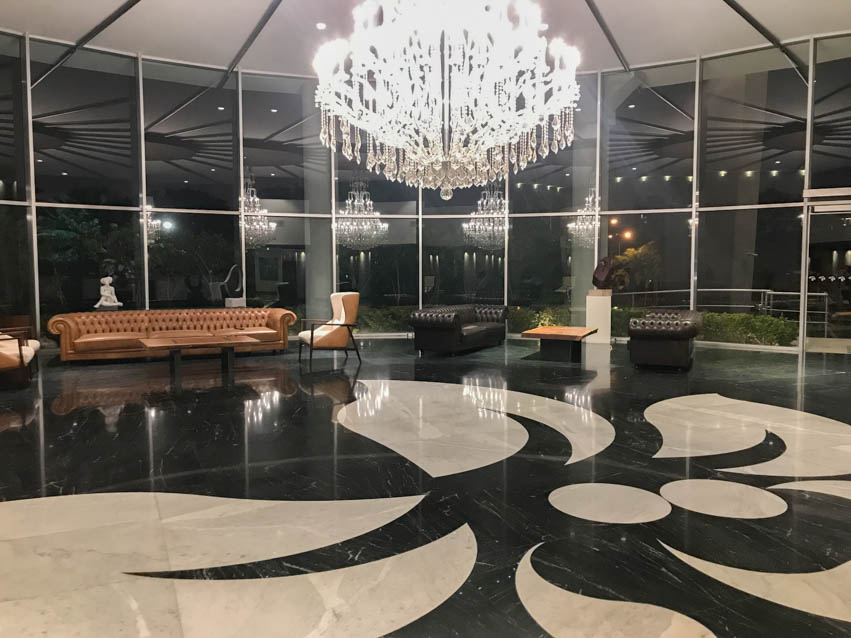 Before leaving Bolivia for good after living two years in the country, we spent our last night at the most exclusive hotel in Santa Cruz de la Sierra: Los Tajibos. Read my hotel review to learn more about the facilities you can find in the premises, how our room was or which foodie options there are.
Location
Los Tajibos hotel is located in the business center of Santa Cruz along the trendy Avenida San Martín, next to the Cuarto Anillo (the city is divided in rings or 'anillos'). Given its size, this 5-star hotel occupies a whole block. Los Tajibos features exquisite interiors, beginning with its imposing entrance followed by a vast hall with elegant chandeliers. After more than 45 years of experience in the accommodation sector, the hotel is undergoing some construction and some parts should reopen in 2023.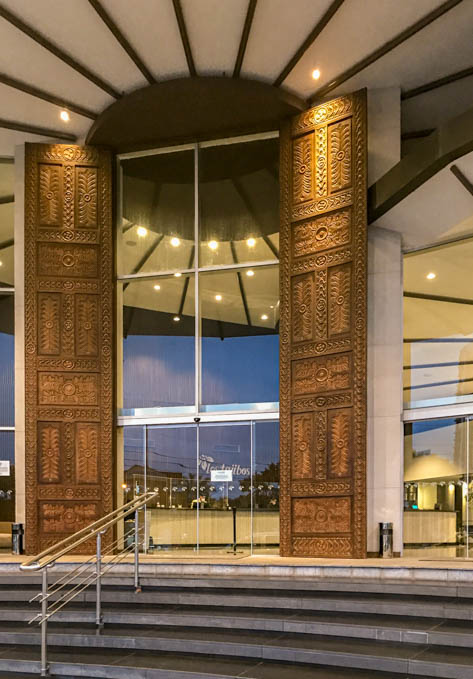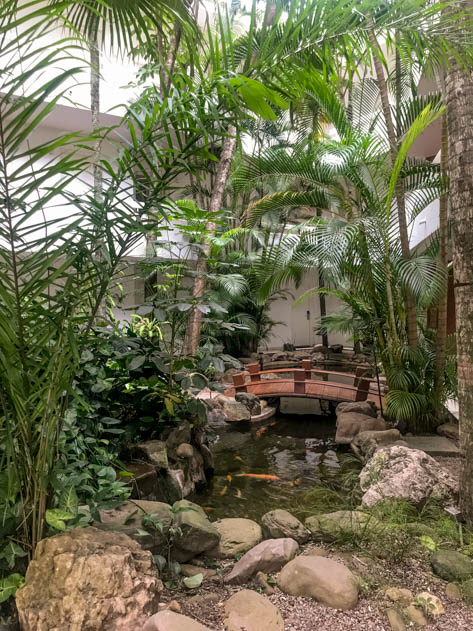 The hotel concept
This luxurious hotel is perfect for any kind of stay, be it a corporate meeting or a friends', family or even romantic getaway. Thanks to its oasis vibes and lush vegetation, you'll immediately feel like you're miles away from the bustling city that Santa Cruz is. Even though the city enjoys a tropical weather all year round, we had the worst of luck when we visited because it was actually cold. We couldn't believe it! This meant we didn't get to enjoy the swimming pool while sipping a mojito.
Our room
Thanks to the miles I had accumulated with United Airlines, we were able to book an Executive Room with a king bed for a night. The room was spacious and elegant and featured a couch, a desk and a small balcony overlooking the patio. Sadly, the weather was so cold we didn't feel like venturing outside. Our booking included climate-controlled air conditioning and daily housekeeping.
In your hotel room you can expect to find various toiletry items such as shower cups or lotions. What I found a bit mean though was that, when we finished the complimentary bottle of water, they said they couldn't bring us an additional one.
You can check more pictures of the hotel rooms and the property in general on this gallery.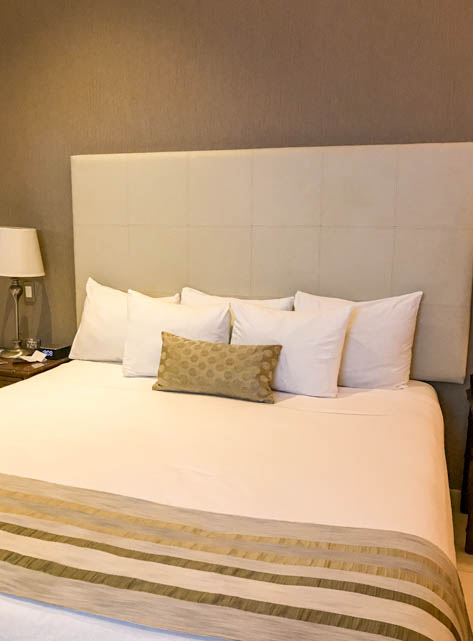 Eating at the hotel
Breakfast
Hotel guests will enjoy a complimentary breakfast featuring an omelet station, waffles, pancakes, fruits, coffee, homemade bakery or fresh orange juice. Breakfast is served is La Terraza restaurant (see below for more information).
Restaurants
Los Tajibos features various restaurants within its premises:
La Terraza: this is where the buffet breakfast is served every morning. Overlooking the pool, this restaurant also offers brunch and various other items on its menu. We had a quick carpaccio here before heading to Piegari later on.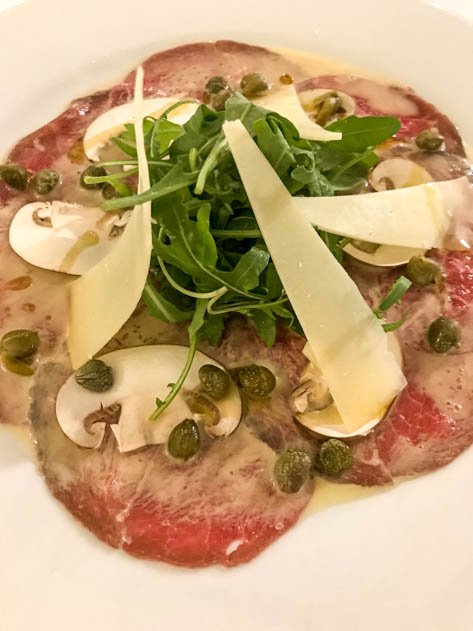 Other hotel amenities
In addition to the abovementioned on-site restaurants, during your stay at Los Tajibos you can take advantage of high-speed wifi.
The hotel can also host large events such as corporate conferences or even weddings thanks to its Convention Center called 'El Conquistador'. This large space can accommodate up to 3600 people!
Furthermore, you can count on a friendly bellhop upon arrival (a tip will for sure be much appreciated :)) and a safe storage room. We actually had plenty of luggage and we got them all back. We're talking about four large suitcases for each one of us because this was our last stay before leaving Bolivia for good! By the way, the staff were so friendly and professional they even called a taxi to transfer us (and our bazillion pieces of luggage) to the Viru Viru airport in Santa Cruz.
Finally, you will find a Viva Club spa and a fully-equipped gym.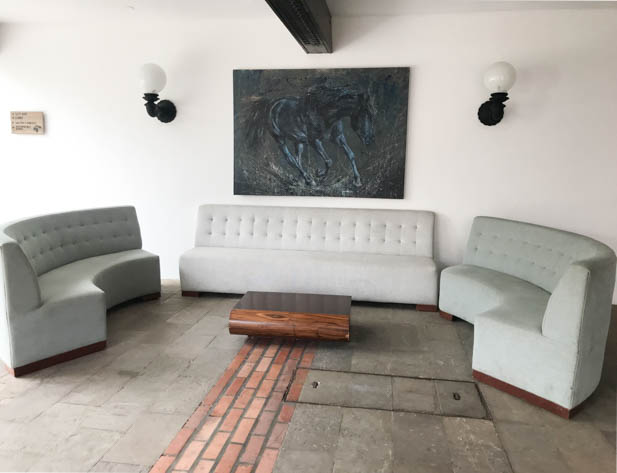 My personal review
All in all, I loved our stay at Los Tajibos despite the bad luck with the weather. Otherwise, I'm sure we would have enjoyed even more!
Depending on your kind of stay, the hotel offers various packages so pick your favorite one and have a blast! Thank me later. 🙂
Have you ever stayed here? How did you like it? Feel free to leave a comment below!